The Nordic rankings will be updated after each major event, allowing fans to get up to date rankings.  The well-respected rankings have been used by various Nordic promotions and take into consideration UFC, Bellator, Cage, Fight Night Finland, Trophy, IRFA, Superior Challenge, Invicta, and other promotions.
Since 2011, MMA Viking has published the official Nordic MMA rankings. A fighter can be ranked in MMAViking's Official Nordic rankings if he/she was born or is permanently living in one of the Nordic countries (Iceland, Denmark, Finland, Norway and Sweden) and fought professional MMA within a year.
Men Rankings
Nordic MMA will again take center stage as Swede Alexander Gustafsson, the only Nordic fighter to fight for a UFC title, will be back at it again against Daniel Cormier this time at October 3rd in Houston, Texas. It has been an exciting time as several fighters have been called up to the UFC, including Teemu Packalen and Sirwan Kakai. Fighters Toni Tauru and Yosef Ali Mohammad have also gotten attention with bouts in Asia for Inoki Genome Fight (IGF) Grand Prix and Grand Prix in Asia. See the ranking shake-up since our March update.
Flyweight (125 lbs / 56.7 kg)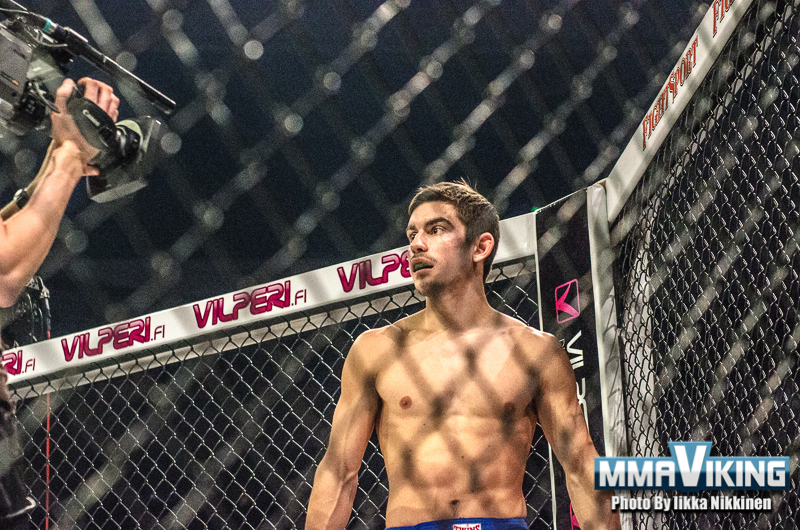 SUMMARY : Mikael "Hulk" Silander was robbed in a decision in his last outing at ACB 20, but still tops the rankings. Sweden's Binh Son Le outpointed fellow countryman Bilal Musa to make his debut in the 125 lbs rankings at May's IRFA 8.
Bantamweight (135 lbs / 61.2 kg)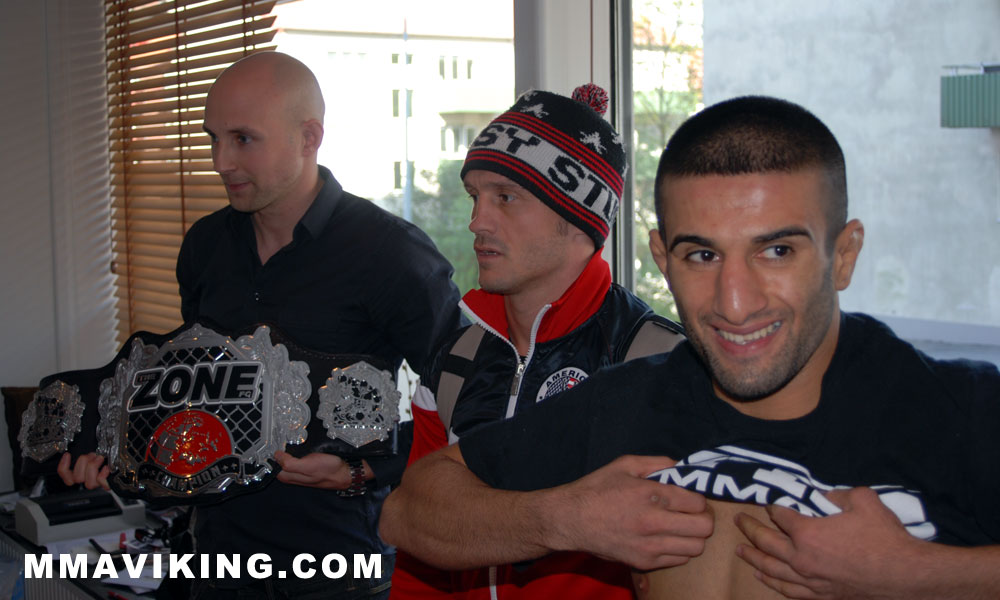 SUMMARY : Kakai got off to a quick start in the UFC with a win and a loss all within a 4 week period. The top 3 ranked fighters have all been ranked #1 in the recent past, and upcoming matchups will help distinguish the world-class competitors. Not to be overlooked is Janne Elonen-Kulmalaa who is on on a 7 fight win streak.  Contenders include Emil Hartsner (Swe), Martin Akhtar (Swe), and Mohammad Badadivand (Swe).
Featherweight (145 lbs / 65.8 kg)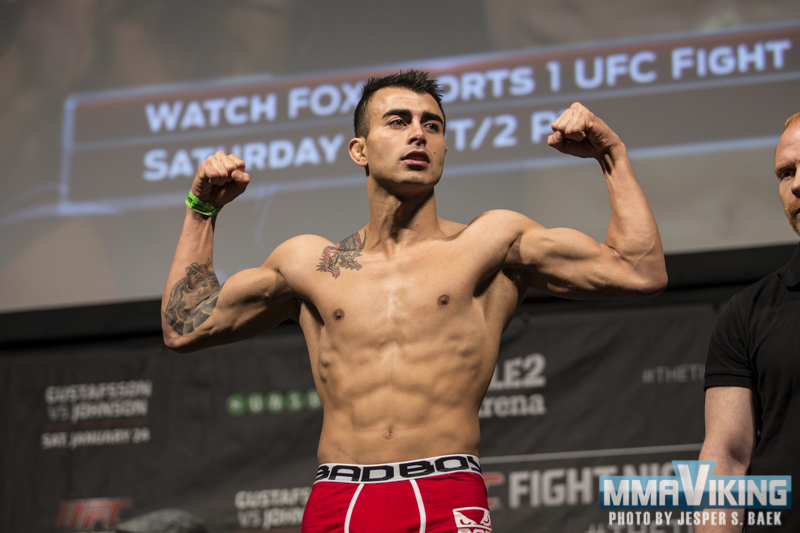 SUMMARY : Amirkhani did it again, winning his second Octagon appearance in the first round in exciting fashion. This one took 1:41 seconds in Berlin, compared to only 8 seconds in his first bout which moves him up to the top of the rankings.  Other contenders that hope to make their way to the rankings include Michel Ersoy (Swe), David Teymur (Swe), Simon Skold (Swe) and Ville Yrjola (Fin).
Lightweight (155 lbs / 70.3 kg)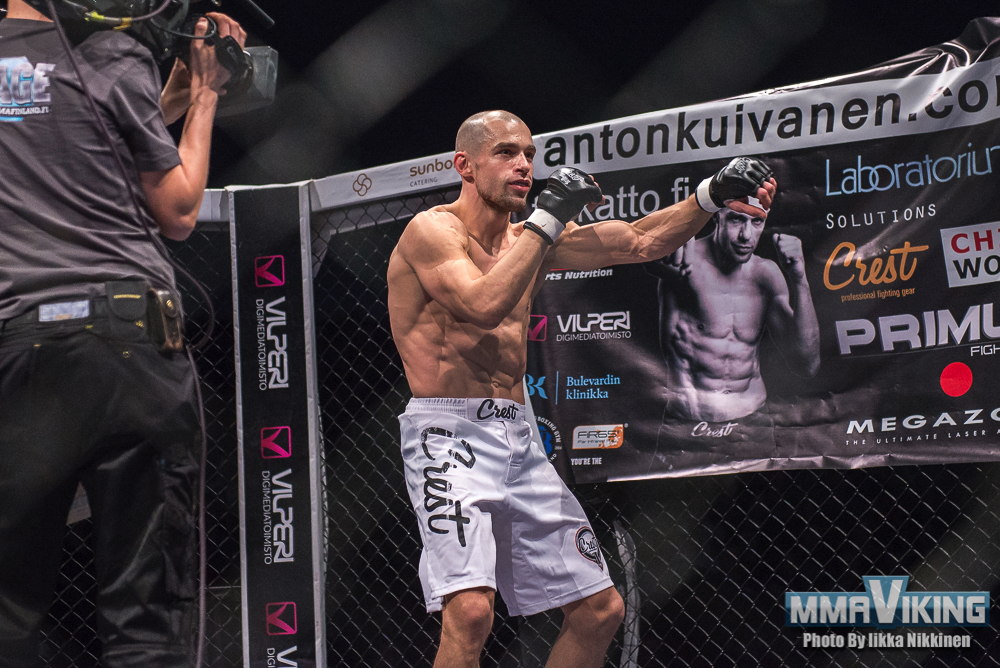 SUMMARY : Top ranked Kuivanen will have a chance for revenge, as he will now face off again with Eric Reynolds at the upcoming Cage 31 on September 19. Hadzovic has been on a tear winning 5 straight fights, with his only two career losses being to UFC middleweights Krzysztof Jotko and welterweight Andreas Stahl back in 2012. Soren Bak makes his ranking debut after his win over Finn Aleksi Nurminen.  Look for Reza Madadi to make a charge back into the rankings as he returns to Dublin for his UFC return.  Other contenders include Kennet Mattsson (Fin), Diego Gonzalez (Swe), Jonathan Svensson (Swe), Aleksi Nurminen (Fin), Mikael Nyyssönen (Fin), Oliver Enkamp (Swe), Daniel Teymur (Swe), Niko Myllynen (Fin), and Aleksi Savolainen (Fin).
Welterweight (170 lbs / 77.1 kg)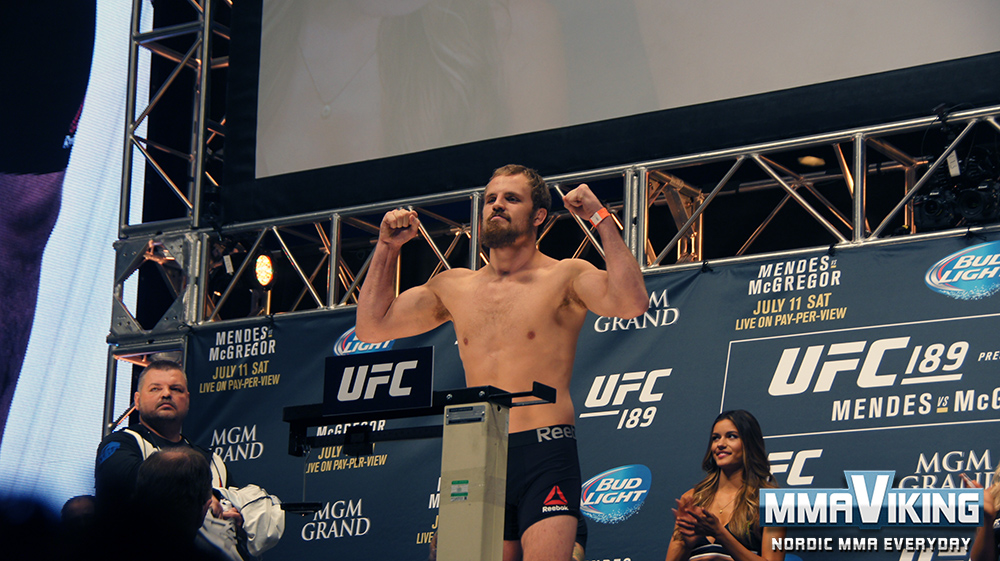 SUMMARY : Nelson retains his ranking as he took center stage versus Brandon Thatch on the main card of UFC 189 and finished with a first round submission. Dalby got his first chance to show what he can do in the Octagon, where he won by decision to move up to the number 2 spot.  There are a ton of Nordic fighters that could breakthrough to the rankings.  Ranking contenders include Johan Vänttinen (Fin), Mohsen Bahari (Nor), Juho Valamaa (Fin), Zebaztian Kadestam (Swe), Bruno Carvalho (Swe), Kai Puolakka (Fin), Mohammed Abdallah (Swe), Simeon Thoresen (Nor), Jussi Halonen (Fin), Niclas Danielsson (Swe), Bessam Yousef (Swe), and Emil Weber Meek (Nor).
Middleweight (185 lbs / 83.9 kg)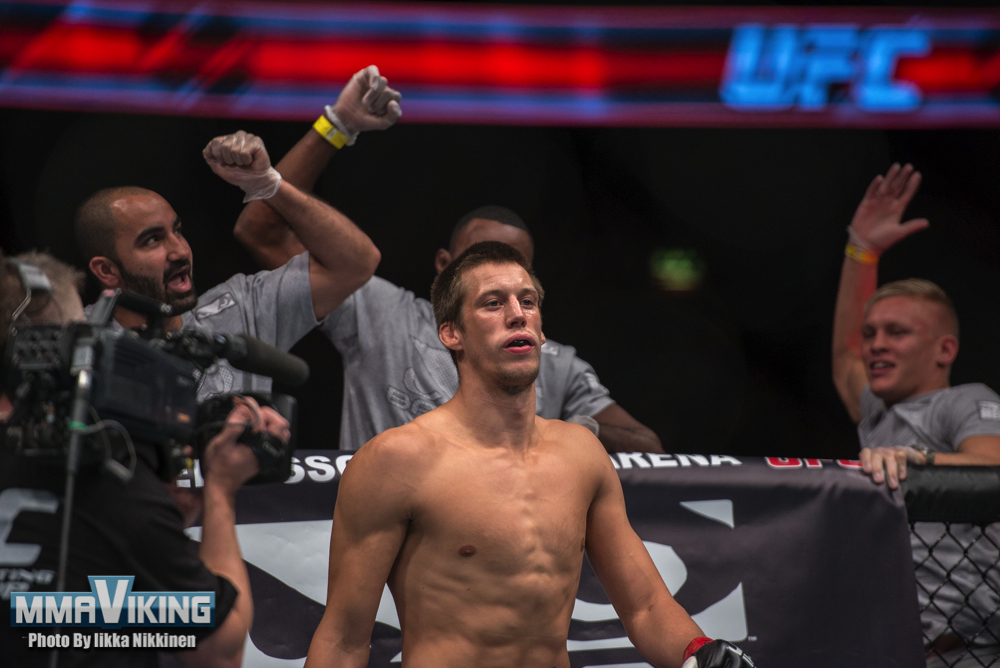 SUMMARY : Cedenblad is still recovering from surgery, but tops the rankings with his impressive three consecutive wins in the Octagon.  Alan Carlos and Mikkel Parlo have been inactive for a year, so have dropped out of the rankings. Other active middleweights in the Nordics include Zvonimir Kralj (Swe), who recently beat Eero Kosomo (Fin), and Matias Rantala (Fin) who TKO'd Mika Kuronen (Fin).
Light Heavyweight (205 lbs / 93 kg)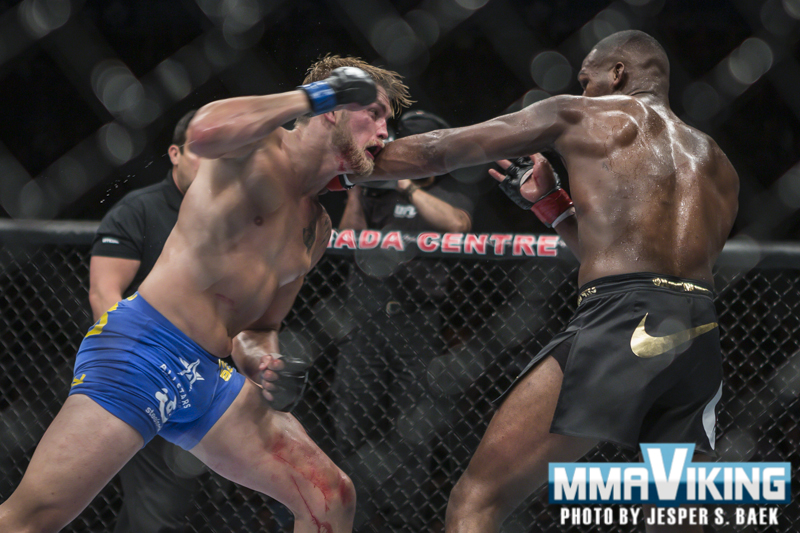 SUMMARY : Even though his is coming off of a loss, Gustafsson will get his shot at the UFC title in October against Cormier. Latifi stepped back into the Octagon at UFC Fight Night 72 in Scotland with a rebound win where he destroyed Hans Stringer in the first round.  Matti Makela drops out of rankings due to inactivity.
Heavyweight (265 lbs / 120.2 kg)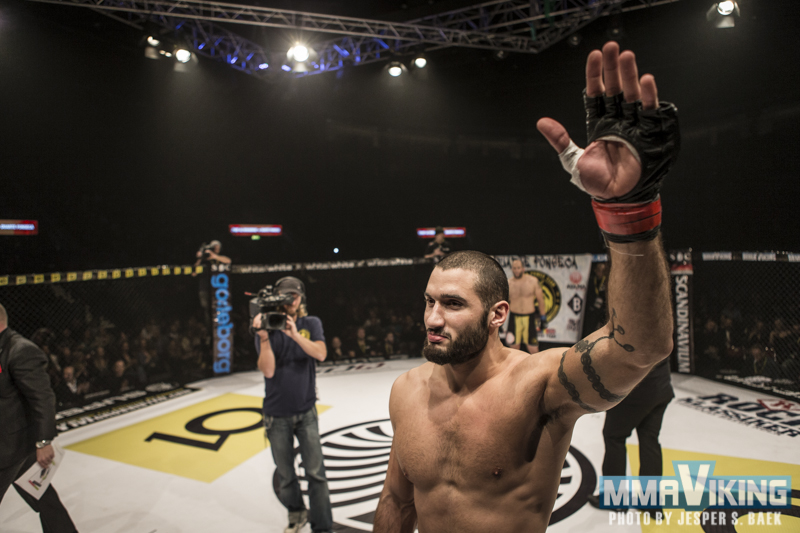 SUMMARY : Mohammad will return to Japan, where he already notched his quarterfinal win against Dion Staring with a 48 second TKO, seeking the Inoki Genome Fight (IGF) Grand Prix heavyweight tournament belt. Barno will look to climb the ranks again this fall as he aims to improve on his two win undefeated record.
Women Rankings
Two Rumble Sports fighters have created the most buzz recently as both Pannie Kianzad and Anna Elmose continue their unbeaten careers in impressive fashion. Sexy Scramble made her Invicta debut, and after an impressive win now fights for the title at Invicta FC 14. Finn Katja Kankaanpää will also be on the card as she co-headlines in the top women's promotion.
Strawweight (115 lbs / 52.2 kg) or Lower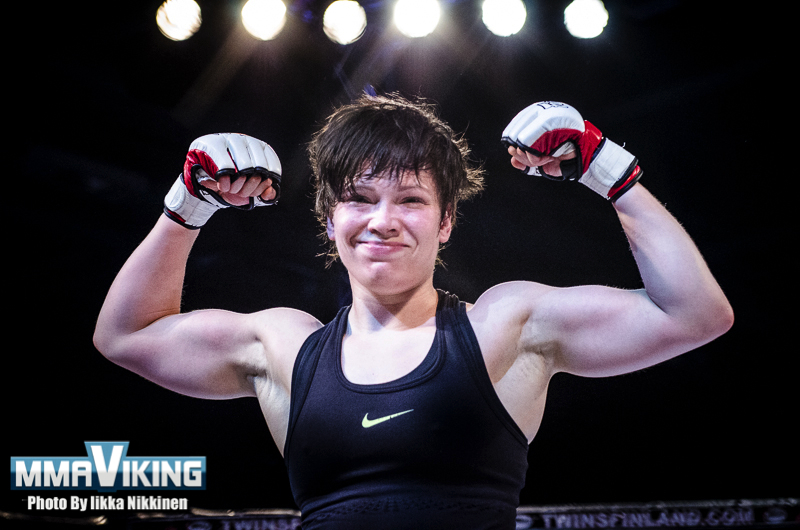 SUMMARY : Kankaanpää will be facing unbeaten DeAnna Bennett on September 12th to show she is still a top ranked woman in the world. Katainen made a drop to straweight and won at XFCi 9 to get her ranked at the lower weight class. Look for ranked Darabi and Grusander to battle it out at FNF 10 to help sort out the order here.  UFC fighter Tina Lahdemaki is dropped out of the rankings due to inactivity.
Flyweights (125 lbs / 56.7 kg)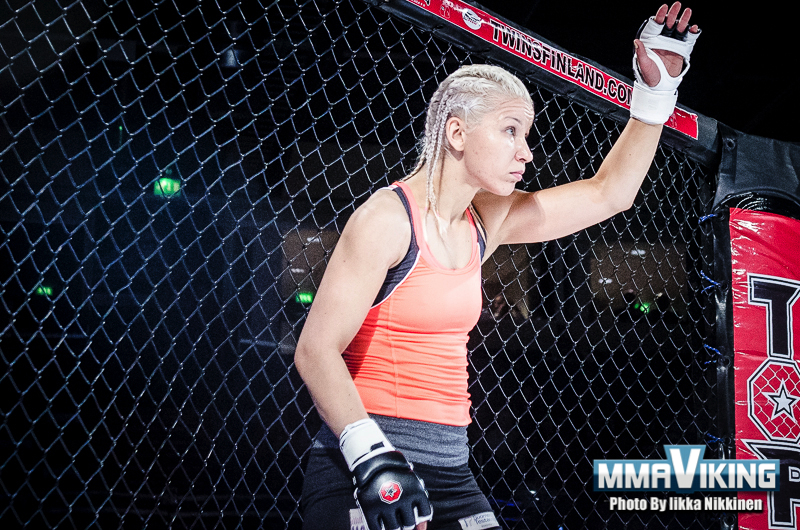 SUMMARY : Salmimies got caught in an armbar on the opening moments of Cage 30, but still retains the top spot.
Bantamweight (135 lbs / 61.2 kg)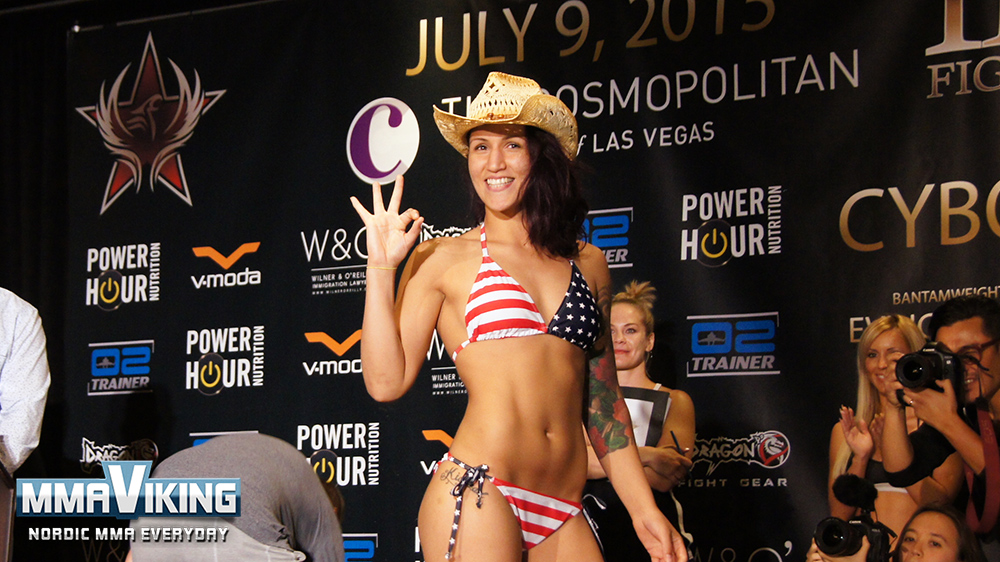 SUMMARY : Kianzad will return to Invicta FC 14 to face newly crowned champion Tonya Evinger in the biggest bout of her career. Teammate Elmose moved up in the rankings with another knockout.
Featherweight (145 lbs / 65.8 kg)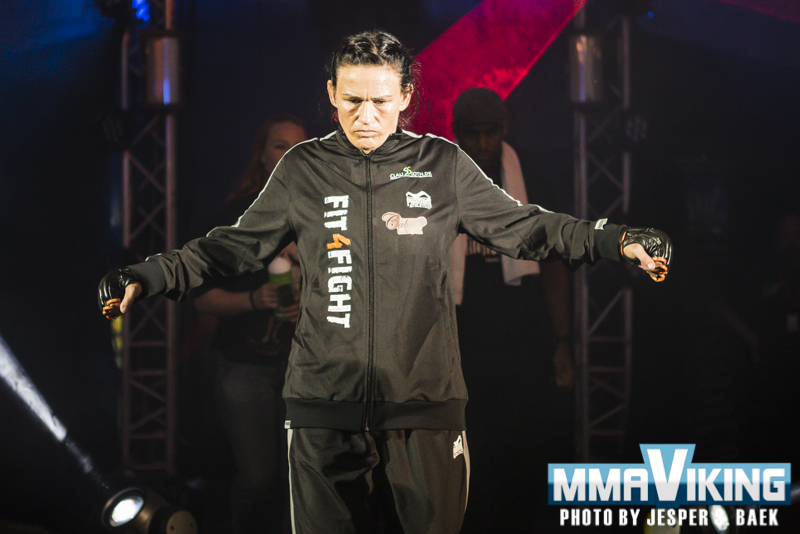 For more information regarding MMA Viking's ranking criteria and full listing of previous rankings.