Olli Santalahti (4-2) finished last night's Turku Fight 7 fight with a Suloev Stretch.  The rare submission started with body lock, then Santalahti reached down and pulled Maxim Sergeev's leg up and toward his face.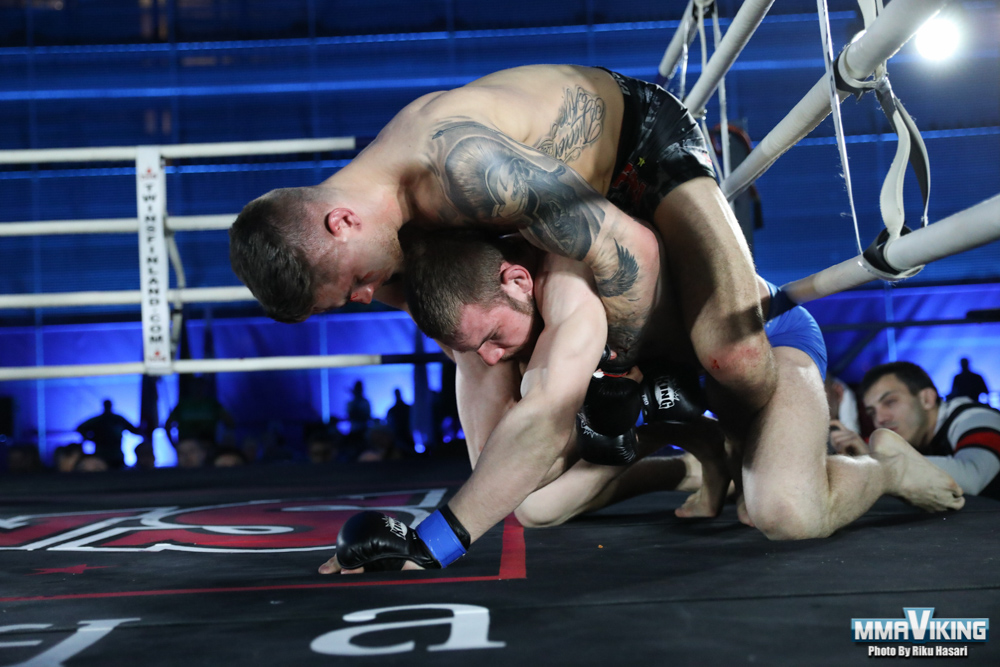 The Amazing Santalahti's victory over the Ukranian marks his fourth straight win, with his only two losses coming in his first two professional MMA bouts back in 2012.  All four of the victories have come in the first round in his devastating run over the last two years.
The Finnfighters' Gym fighter and the 20 year old Ukranian came out swinging, but the Olli put Sergeev on his back.  From there the Finn landed several punches, forcing his opponent to give up back.  With a body lock Santalahti went for the nasty Suloev Stretch forcing a tap before serious injury. This is the exact same submission as Santalahti used in Crest Professional Grappling tournament against Sebastian Brosche.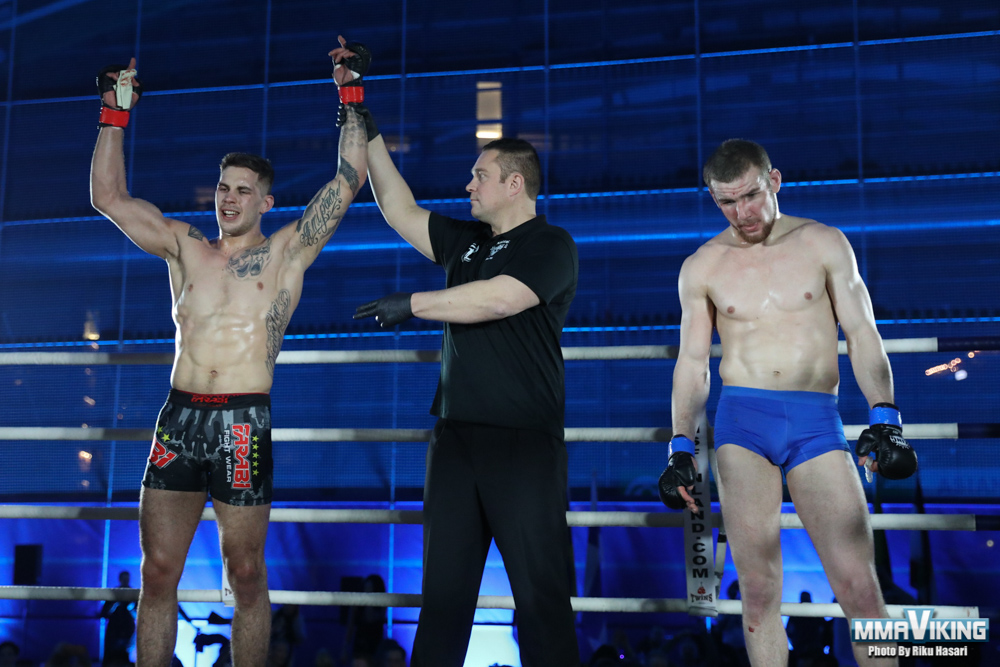 His brother Jussi also won in a Muay Thai bout before him over Lithuanian Ovidijus Jurginas.