Pannie Kianzad (9-3) was victorious over Bianca Daimoni (7-3) in the co-headliner at Invicta FC 29 in Kansas City. "Banzai" used her superior stand-up to pick apart her Brazilian opponent over 15 minutes to secure the unanimous decision.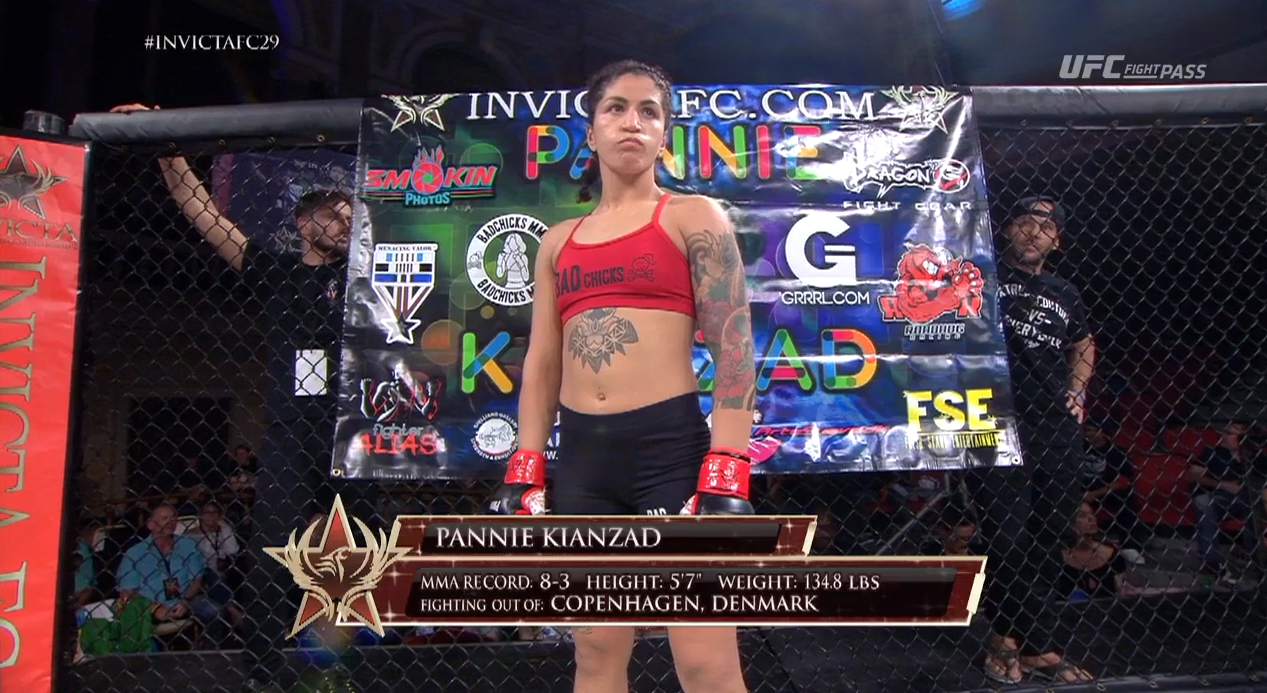 The Arte Suave fighter was very emotional after snapping her three fight losing streak.  "It has been a very hard two years.  It is hard when everyone counts you out." says Kianzad in the post-fight video.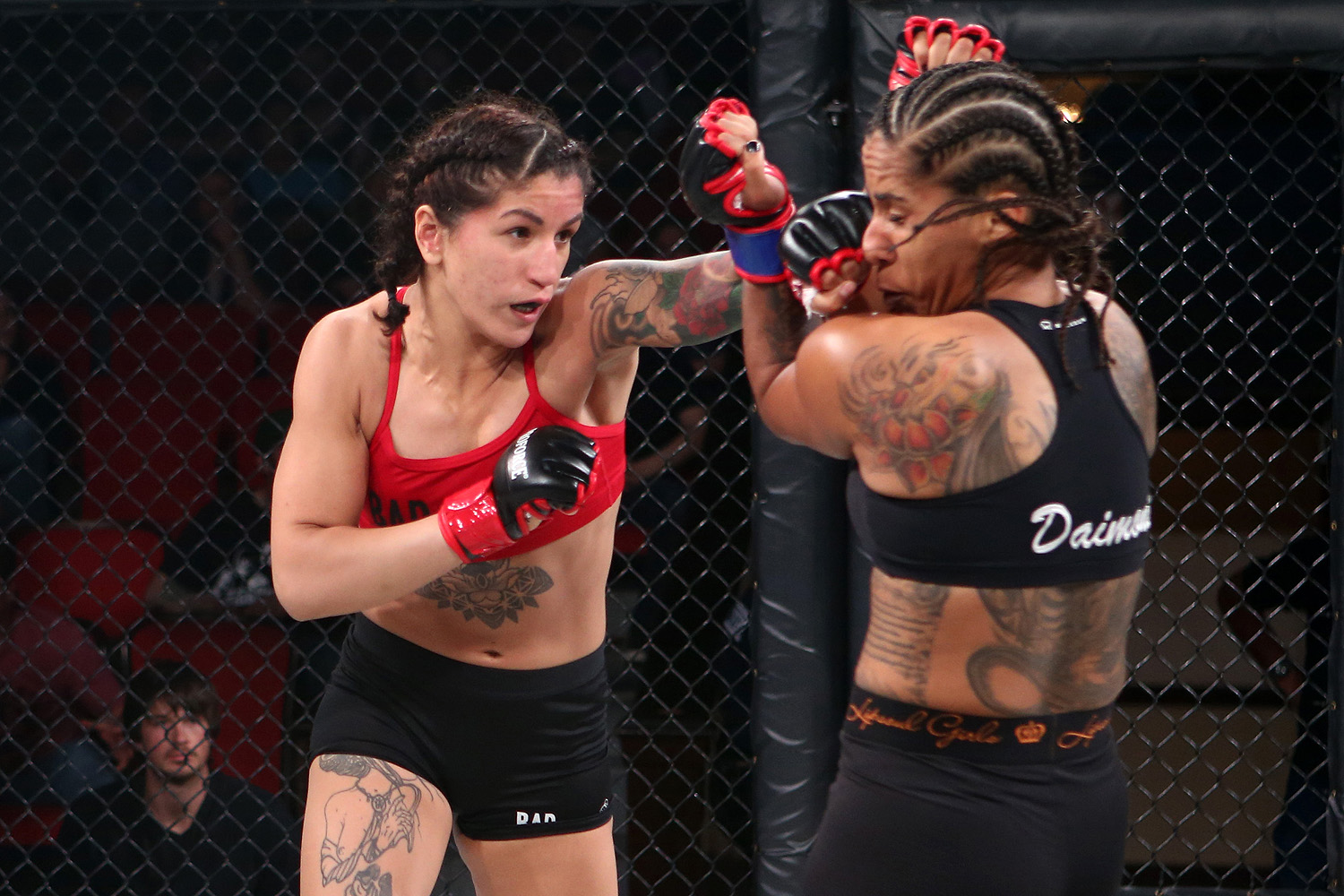 "I am back bitches." says the Swedish raised fighter who first lost her title fight at Invicta 14 against Tonya Evinger, then to Hawaiin native Raquel Pa'Aluhi (6-6-0) and most recently Strikeforce champ Sarah Kaufman (18-4-0, 1 NC) at Invicta FC 27 in January.
Pannie won 30-27 on all three score cards.  It was a crisp left hook that sent the slower Brazilian to the ground in the second round that turned around the fight and gave her confidence to continue her superior striking.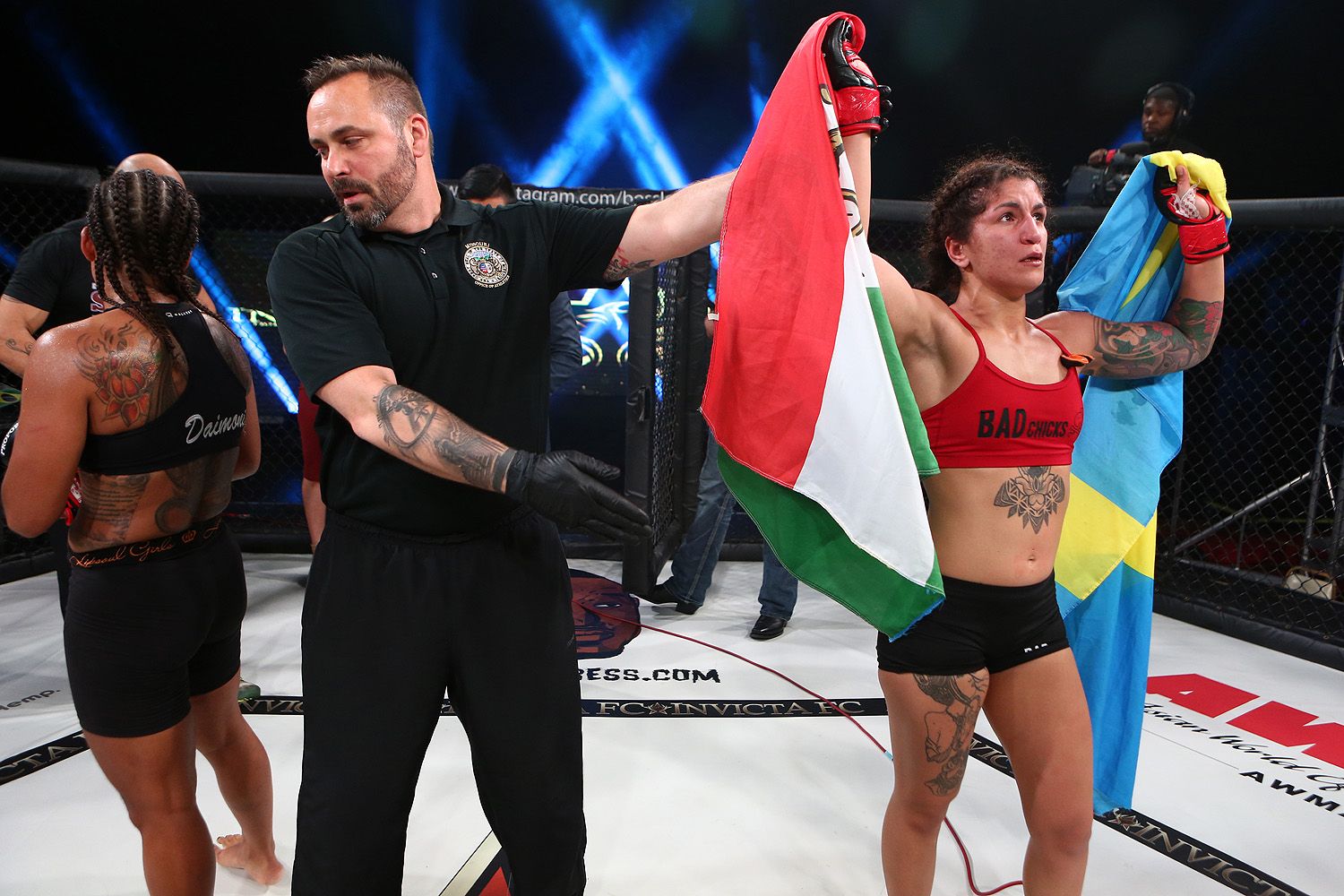 "Bibi" that was 3.6 lbs over the bantamweight limit was fading in the third round and Kianzad took advantage landing sharp jobs, mixed in with power punches snapping Daimoni's head back several times.
The Brazilian had won four out of five of her last bouts. It was her Invicta debut.
Panni has also signed on for the Danish MMA Night event and will be in action on June 9 at the Brøndby Hallen.
Note : Photos by Dave Mandel, Invicta FC.