"I had something to prove to everyone who thought I was finished." – Paul Reed
In the main event of The Zone FC's 8th event Inferno held in Gothenburg on Saturday, Paul Reed stopped Hamid "Akira" Corassani by TKO in the second round. Pegged as one of Sherdog's top 10 "tussles" worth watching in February, the fight lived up to the hype with Corassani taking control of the 1st round with some crisp standup and dominant position ground and pound. The 2nd round however was a different story with the 39 year old Reed landing some big shots on the feet leading to a TKO stoppage.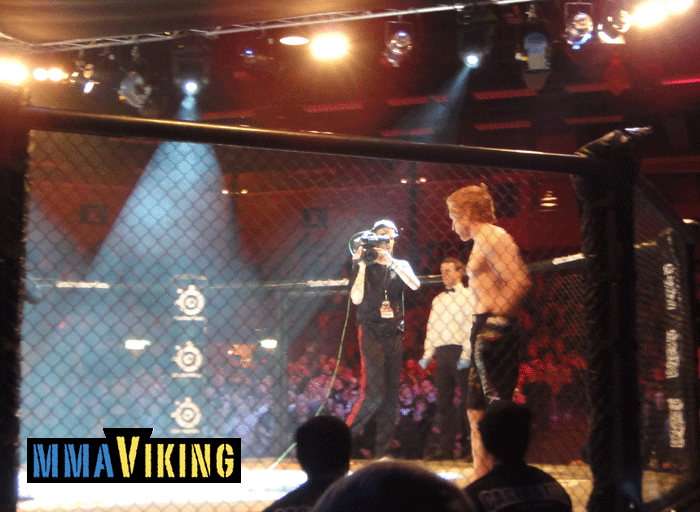 The brawl was an exciting finish to the eight fight card, which was absent the schedule middleweight title fight cancelled due to terrorist actions in Russia. Current Zone FC champion August Wallén was set to take on Russia's Mukhammed Aushev, but he was denied a visa due to the recent terrorist attacks in Domodedovo airport in Russia, where 35 people were killed. The last fight of the night helped cap off a card with stoppages in six of the eight bouts.
"Now I'm hot in Sweden, hell yes I want to fight there again." – Paul Reed
In an exclusive interview with MMA Viking, the man from Scotland tells about his experience fighting in Sweden, facing the up-and-coming prospect Corassani, and if he will continue fighting past the age of 40.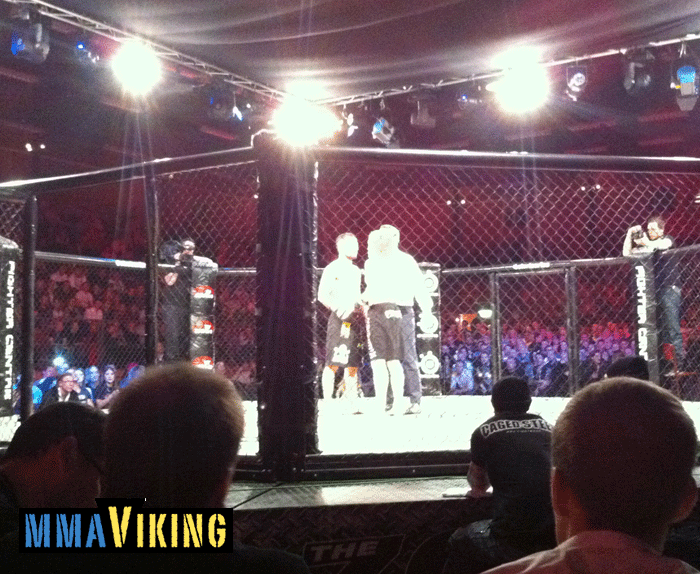 1) Coming off a recent loss at KSW Extra 2 – President Cup and traveling to Sweden to face Corassani a rising star on the scene, what was your mindset coming into the fight?
Even though I lost on KSW at 70 KGs i went into that fight in the best shape i have ever been but just got caught with an upkick that killed the fight for me. I didn't get injured at all so i took this fight with hamid and just got in even better shape. I just improved on being in the best shape ever and can say 100 % that I've never been so ready for a fight than i was Hamid. I had something to prove to everyone who thought I was finished.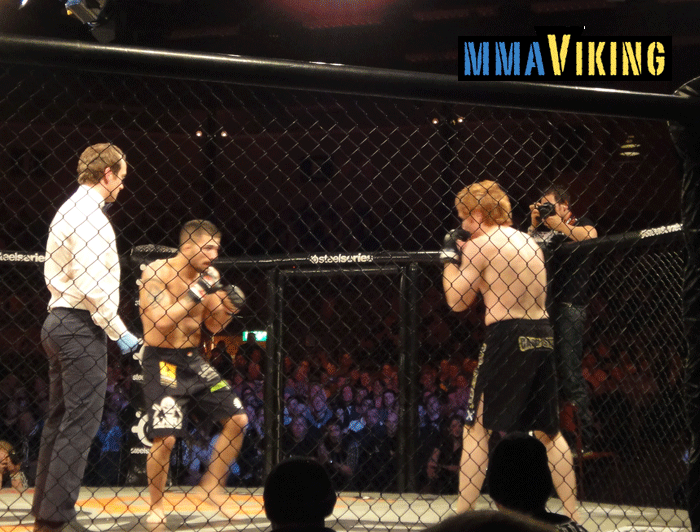 2) What did you think of your performance?
I wanted to make him work hard in the first, to clinch, make him punch with me, make him work, get him tired then really pick up the pace. I think in the second round I was at my very best. Ive been striving for that perfect performance and I think in the second round it all came together. I don't think it was perfect in terms of MMA, but I mean at my absolute best in terms of my own ability. I think i fought at just about my full potential.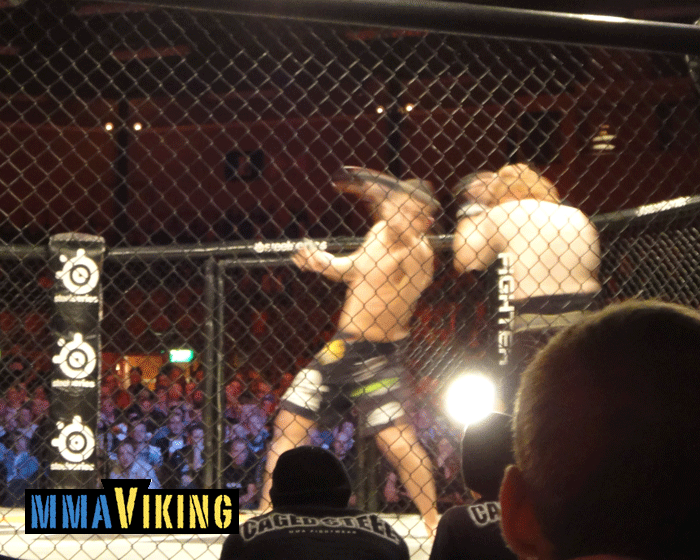 3) What has been the reaction from others since your big victory?
Not so much in the UK to be honest, I think sometimes MMA domestically can be a little insular. But i understand that on the European scene and the big shows in the UK that understand how big the match was this is going to create a lot of opportunities for me and improves my record by a lot more than just another win.
4) I've heard you are just fighting until you turn 40 in October, what are your fight plans before then?
Fight plans, I dont know, after hearing about August starting pro at 40 it may inspire me to stick around a little longer.
3) Would you like to fight in Sweden again?
Ive been bugging people to have me fight in Sweden now for 2 years. Now I'm hot in Sweden, hell yes I want to fight there again. I love Sweden, im not just saying this as fighters sometimes do but the fans in Sweden are brilliant like the fans in Poland at KSW. People respect the fighters as athletes. Brilliant country to fight in and great shows.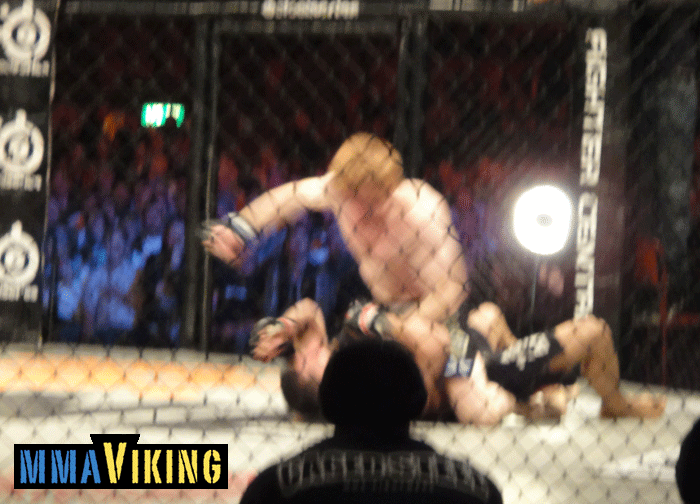 Please provide any sponsors or shoutouts:
Thanks to Caged Steel and my sponsors, Olympians MMA, Wesley Murch, Greg Knapp, Nathan Champ, Pauline, Ross, Tony, Pedro Bessa BJJ, Skemer – Star ABA boxing, Josh, everyone thats helps me train, all the guys at the gym, my Mrs and my daughter and my big brother Rob for coming for a free weekend away to Gothenburg 😉
The Zone for having me out there and putting on such a wonderful show and looking after as so well and Akira for giving me the opportunity to have such a great fight.
Fight Video
Thanks for the great fight. Both Corassani and Reed came out to fight. We look forward to seeing these two continue to have tussles worth remembering.