It's fight week and there has been a mixup in the headliner as Swede Per Franklin (7-4) is out of the main event with a knee injury with Finn Antti Virtanen (9-5). Content partner fightsport.fi first reported the news of the Fight Night 12 card change taking place in Lappeenranta, Finland on Saturday.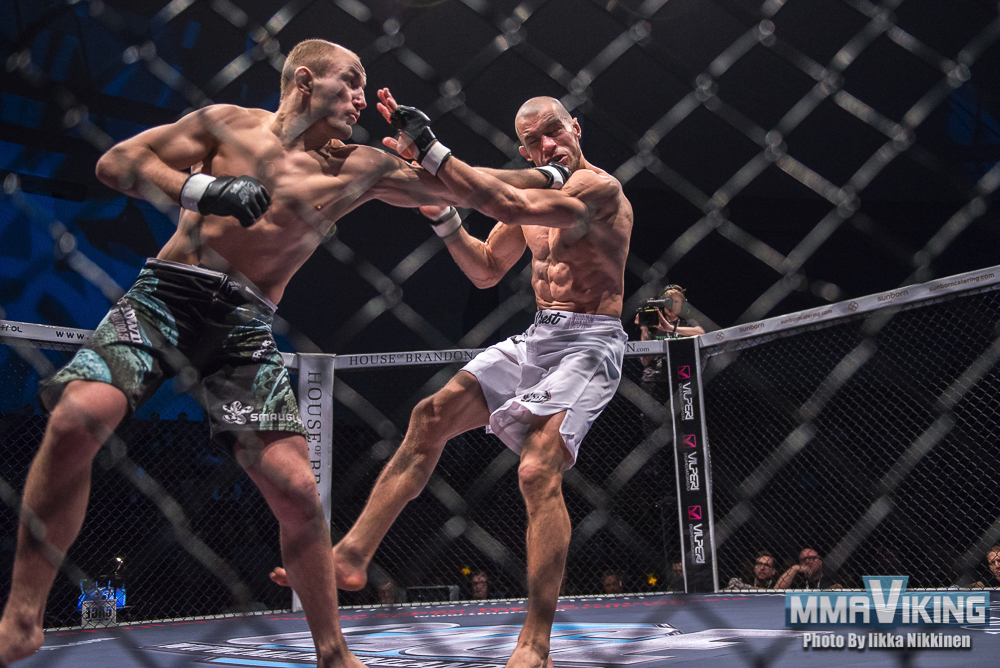 Lithuanian Sergej Grecicho (20-6-1) will come to Finland on late notice, just as he did against Anton Kuivanen (21-8) at Cage 29 in February. His bout with the UFC veteran was a hotly contested battle in Helsinki, with the decision going to Kuivanen. Just as his prior bout, this bout will be at lightweight.
Check out the updated fight card below.
Video Promo
Updated Fight Card
Tuomo Turkia, Team East Front/MMA Lappeenranta vs. Ville Yrjölä, Grappling Pori -75 kg
Janne Häkkinen, Team East Front/MMA Utti vs. Aleksi Savolainen, MMA Imatra -68 kg
Miikka Kauppinen, Team East Front/NHB Iisalmi vs. Juuso Halme, MMA Imatra -68 kg
Janne Sinersaari, Team East Front/MMA Lappeenranta vs. Hannu Nylund, Barreto Lahti -73 kg
Aleksi Mäntykivi, Team East Front/MMA Lappeenranta vs. Andrei Chabrov, Russia -77,1 kg
Andrei Ivanov, Russia vs. Kaj Karar, MMA Team 300 -77,1 kg
Eero Kosamo, Team East Front/Gladiator Factory vs. Zvonimir Krajl, Swe -83,9 kg
Eeva Siiskonen, Team East Front/MMA Imatra vs Kate Jackson, UK -58 kg
Jani Ridasmaa, Team East Front/MMA Lappeenranta vs. Romain Perras, France -73 kg
Sergej Grecicho, Lithuania vs. Antti Virtanen, MMA Imatra -73 kg