Seven matchups are now official as 14 fighters stepped on the scales at the Casino Helsinki setting up tomorrow's CAGE 34 event.  All fighters made weight, minus debuting Tuukka Repo now set at 72 kg catchweight bout according to content partner FightSport.fi.
Rafael Macedo (7-2-1) faces Rafael Domingos (6-0) at the Culture House in Helsinki in the main event. Norway based grappler Håkon Foss (4-3) will clash with the local powerhouse Jussi Halonen (6-3) in another much anticipated bout.
Jarno Juutinen as at the event to capture the fighters step on the scales. Check them out here!
Photos
-72.0 kg -Tuukka Repo (0-0-0) Sisu Gym vs. Ernesto Marquez (0-1-1) Black Lion Team/Taz Jinamar, Spain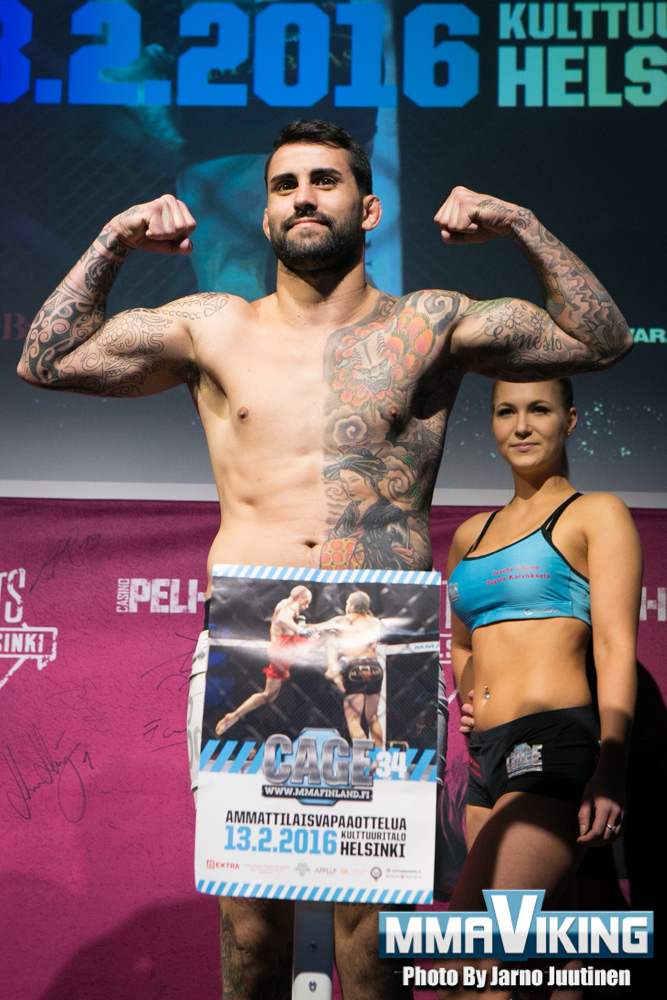 -80 kg – Mikko Ahmala (4-4-0) Hardknocks Helsinki vs. Yannick Carriere (4-1-0) Platinium Hybrid Training Center, France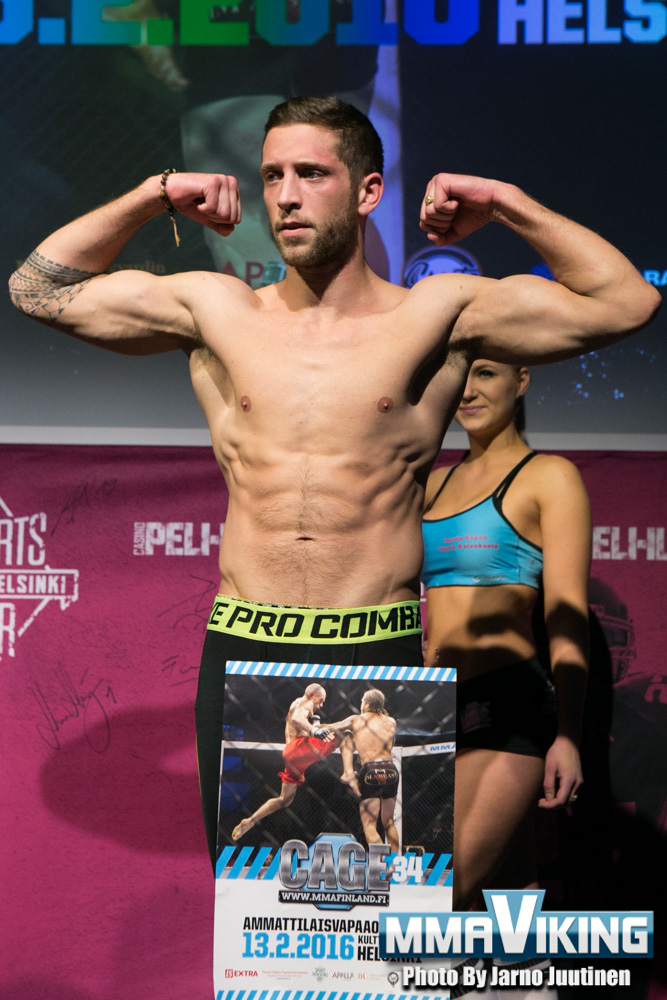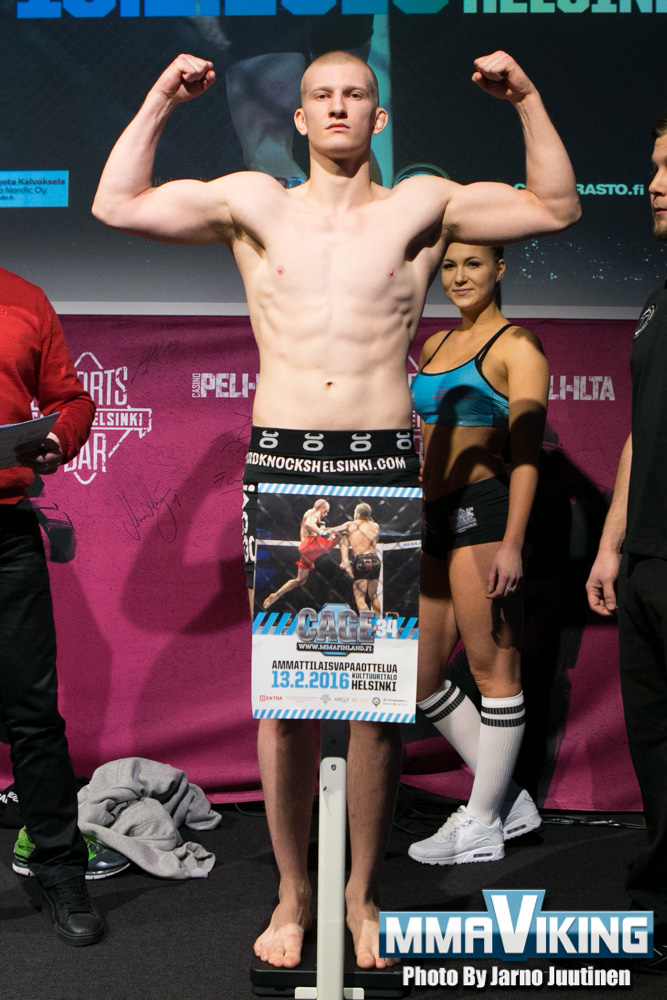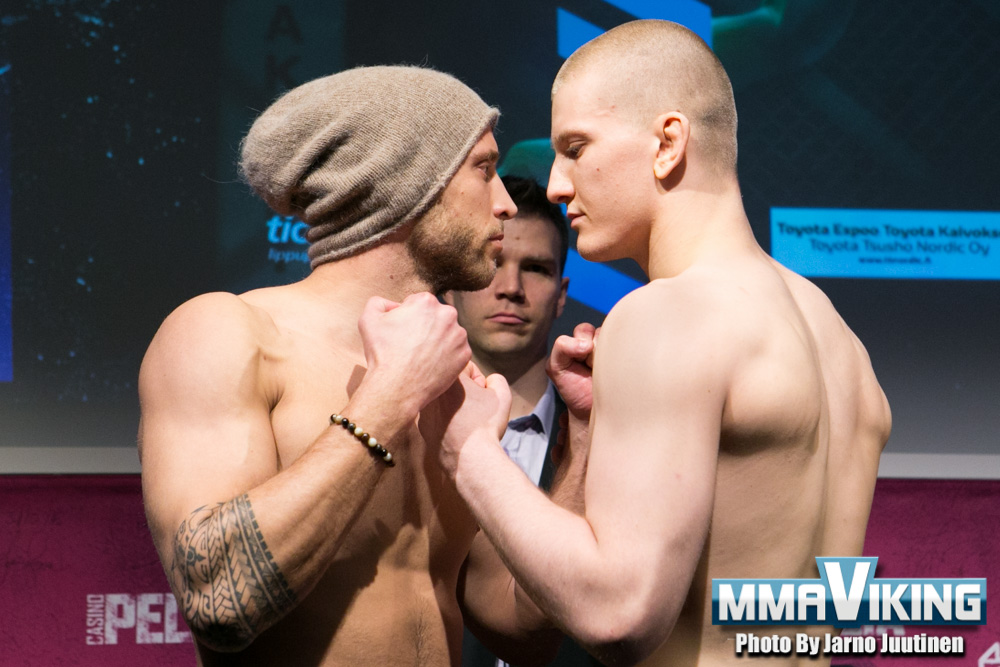 -61,2 kg – Suvi Salmimies (3-2-1) MMA Utti/Team East Front vs. Mara Romero Borella (8-4-0) KBJJS, Italy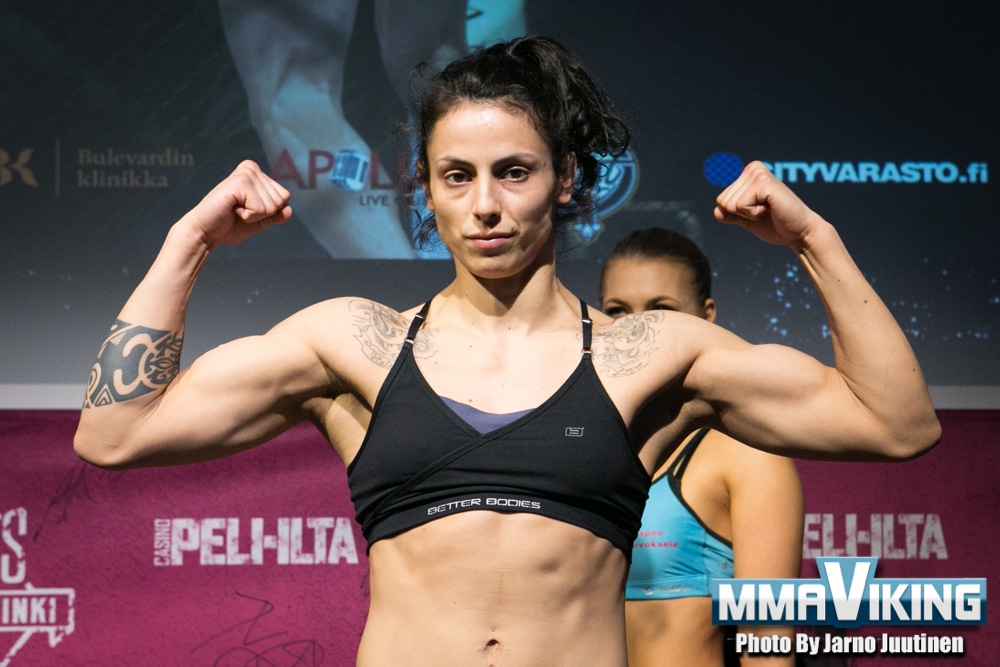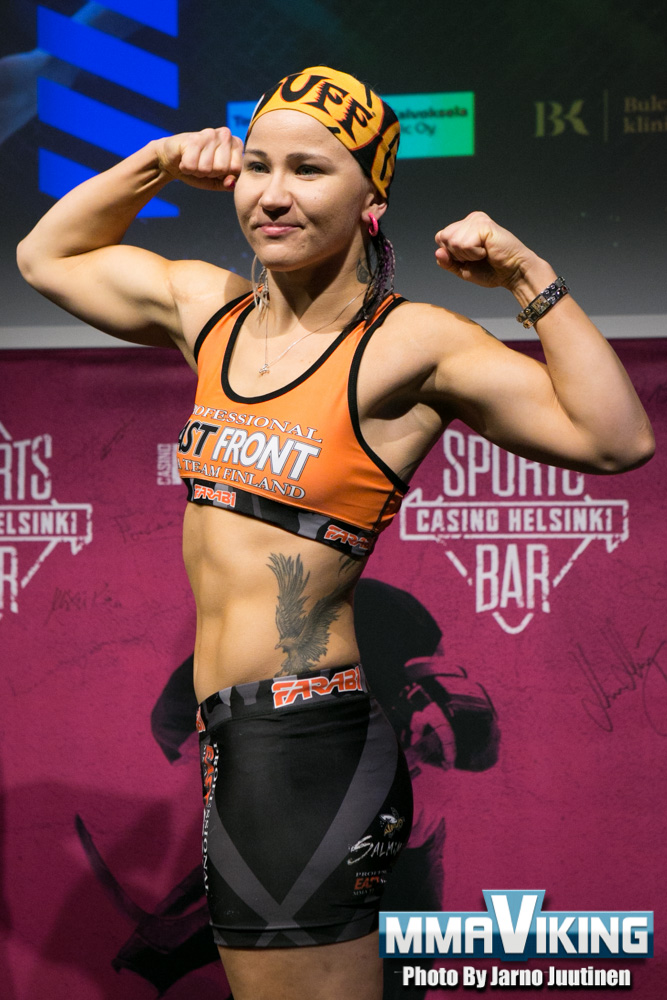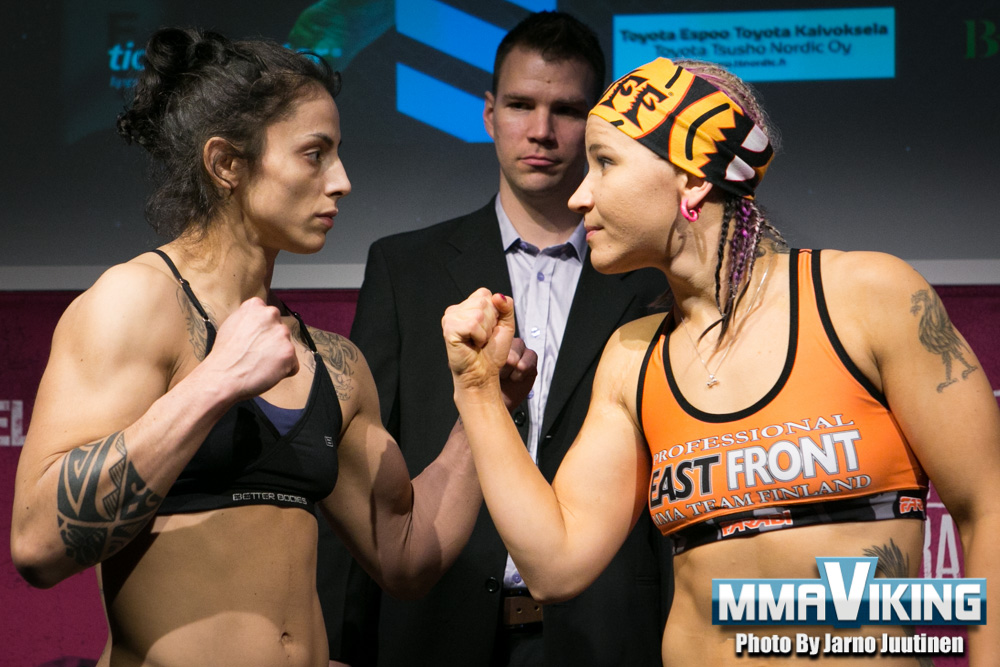 -65,8 kg – Rasul Khataev (6-3-0) Hardknocks Helsinki vs. Nicolas Joannes (11-11-0) Team Pythagore, France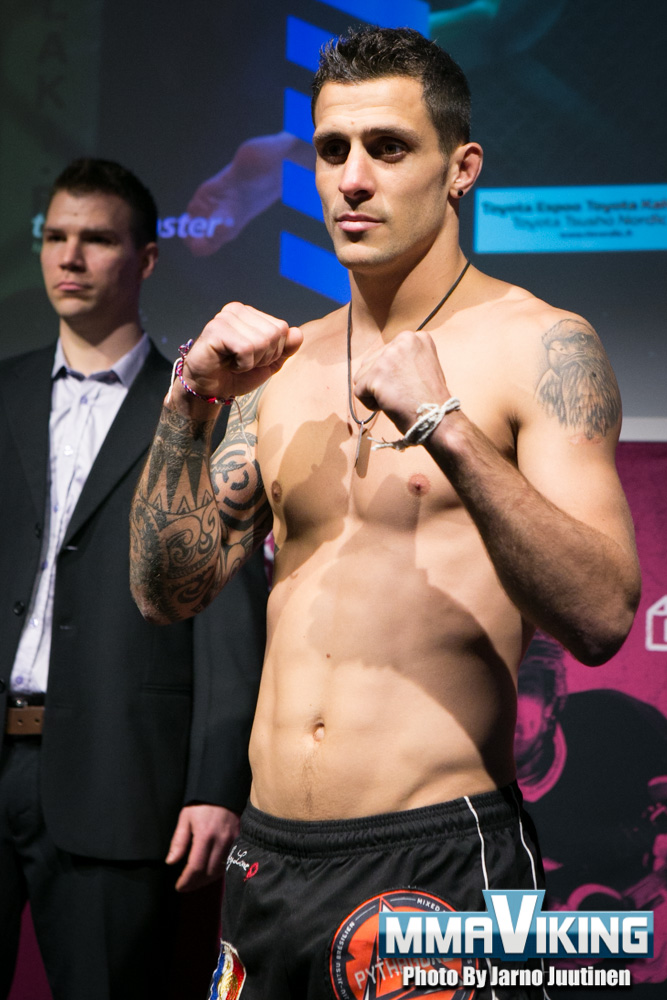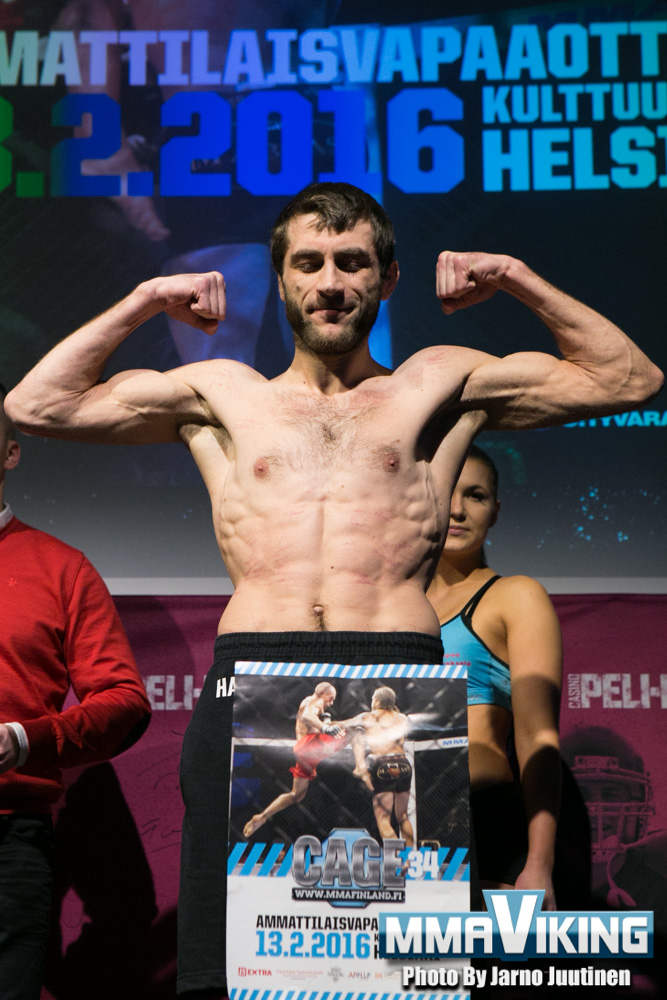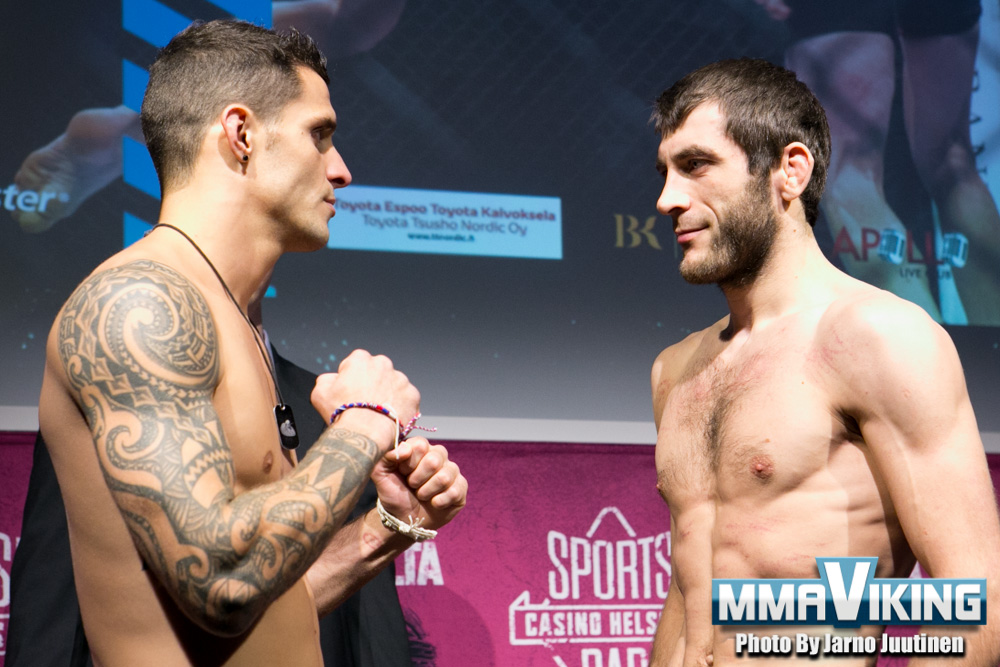 -70,3 kg – Mikael Nyyssönen (8-2-0) WFC Warriors vs. Martin Burkot (6-3-0) MMA Brno/Penta Gym, Czech Republic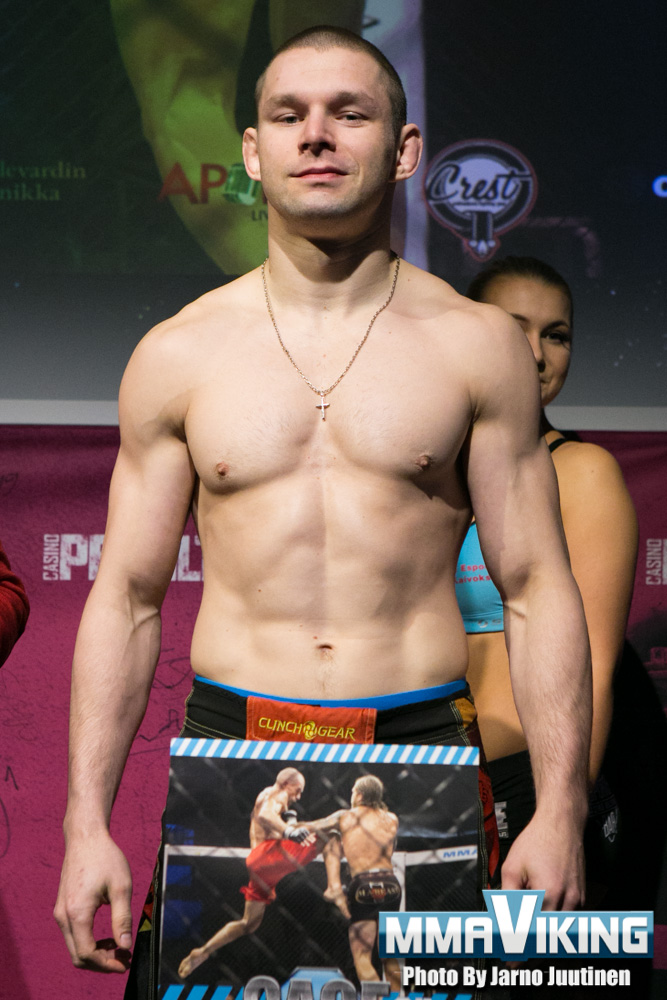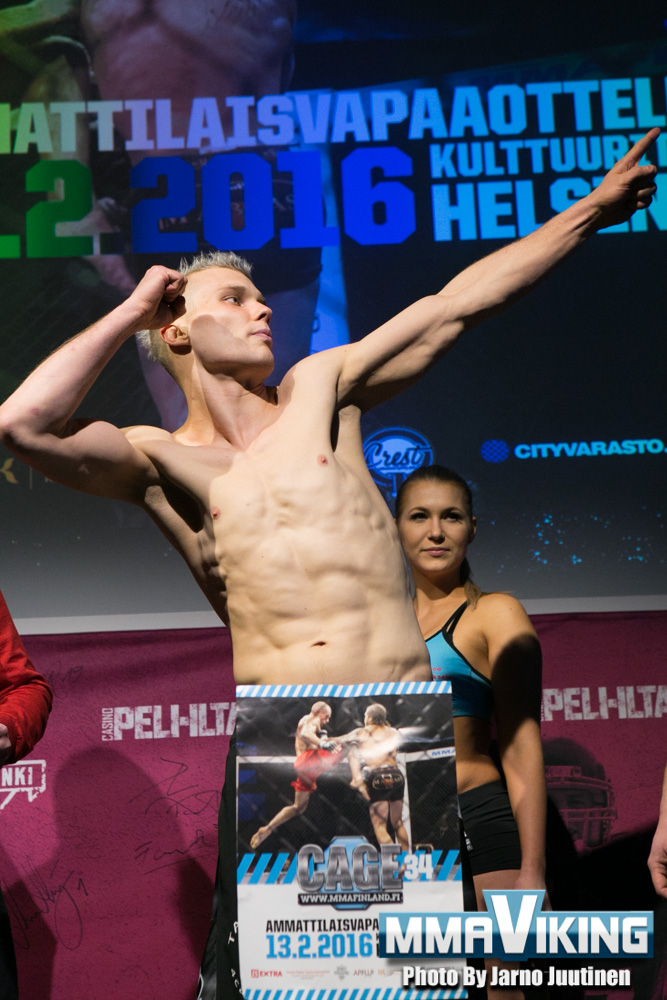 -77,1 kg – Jussi Halonen (6-3-0) HardKnocks Helsinki vs. Håkon Foss (6-3-0) Frontline Academy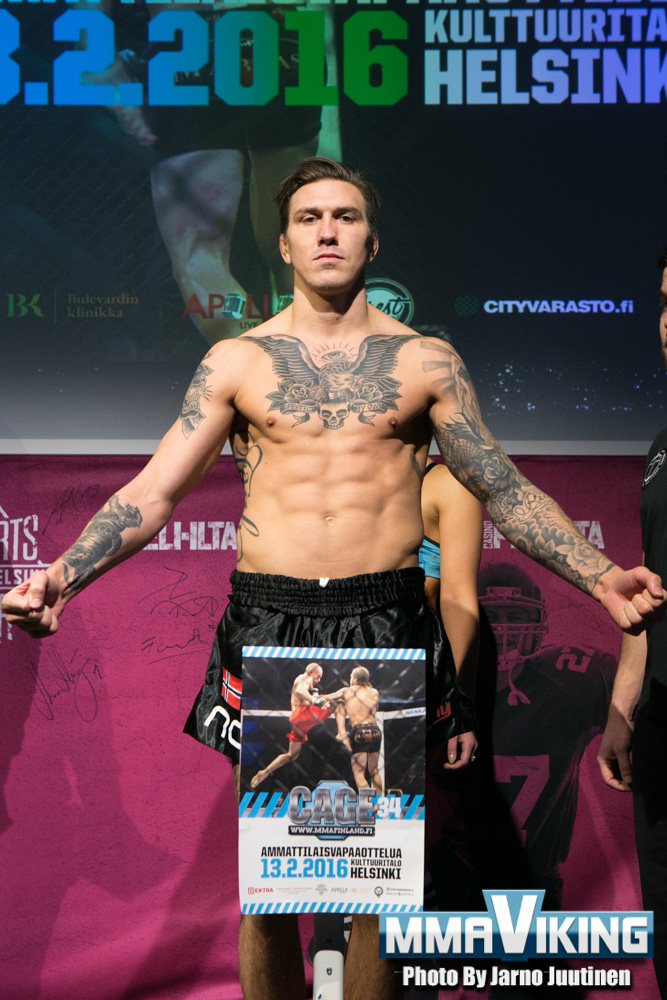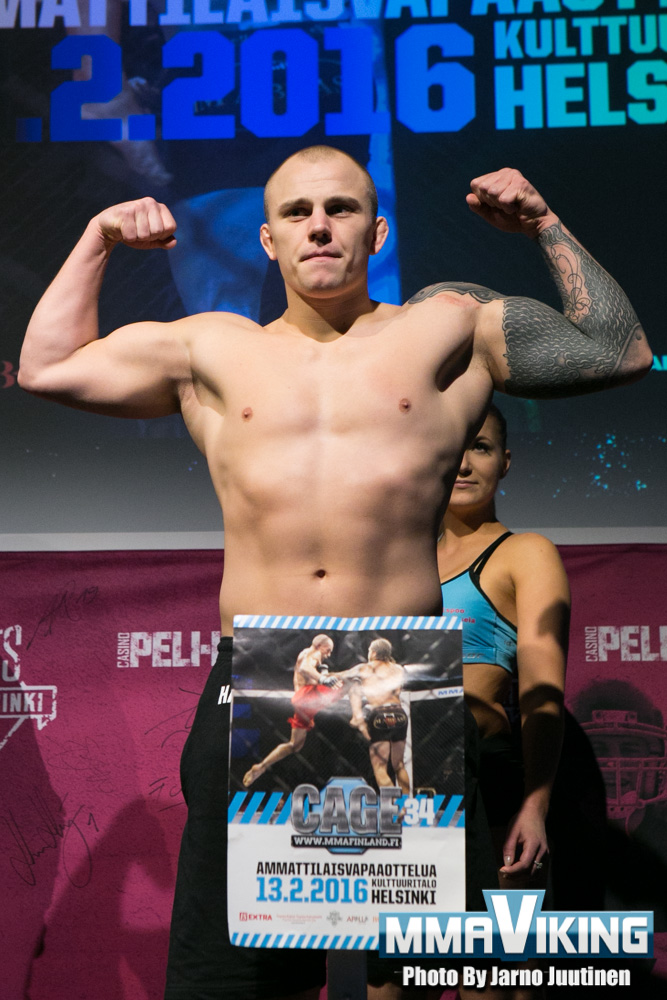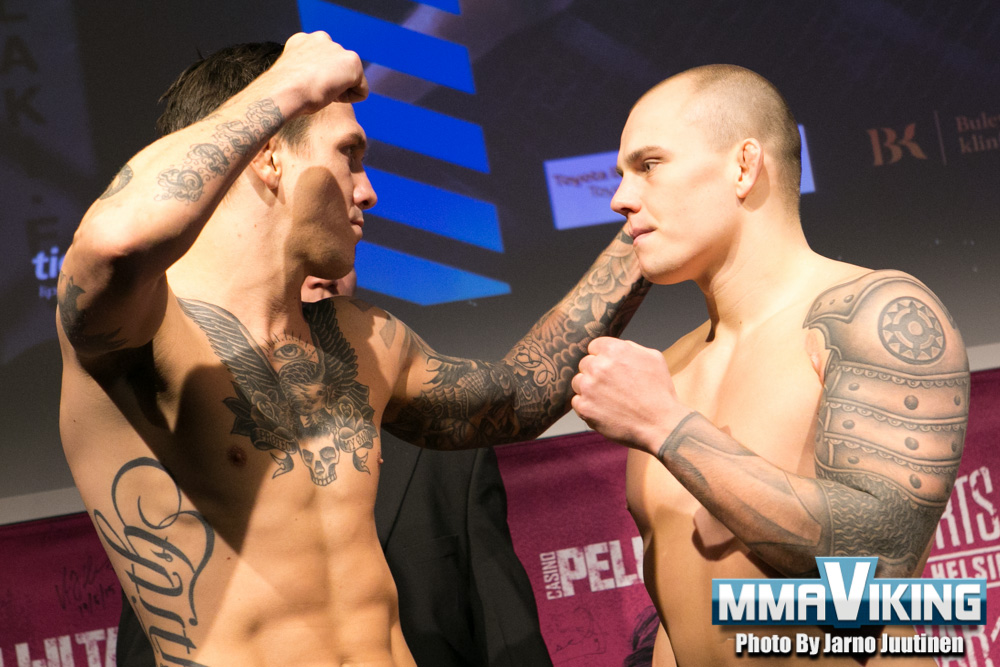 -65,8 kg – Rafael Domingos (6-0-0) Oulun Kamppailuklubi/Team Robert Drysdale vs. Rafael Macedo (7-2-0, 1nc) GBG MMA/Team East Front/Epic Fight Club