Fight Night 14 goes down tonight in Lappeenranta, Finland.  Aleksi Mäntykivi (8-3) is in the main event of the card, and the Team East Front fighter is on a roll after winning and stopping his last four opponents. The Finn will face Gregor Weibel (8-3) from Switzerland, a Cage Warriors veteran. Another Team East Front fighter Jani Ridasmaa faces Sergei Grecicho who took the fight on two days notice..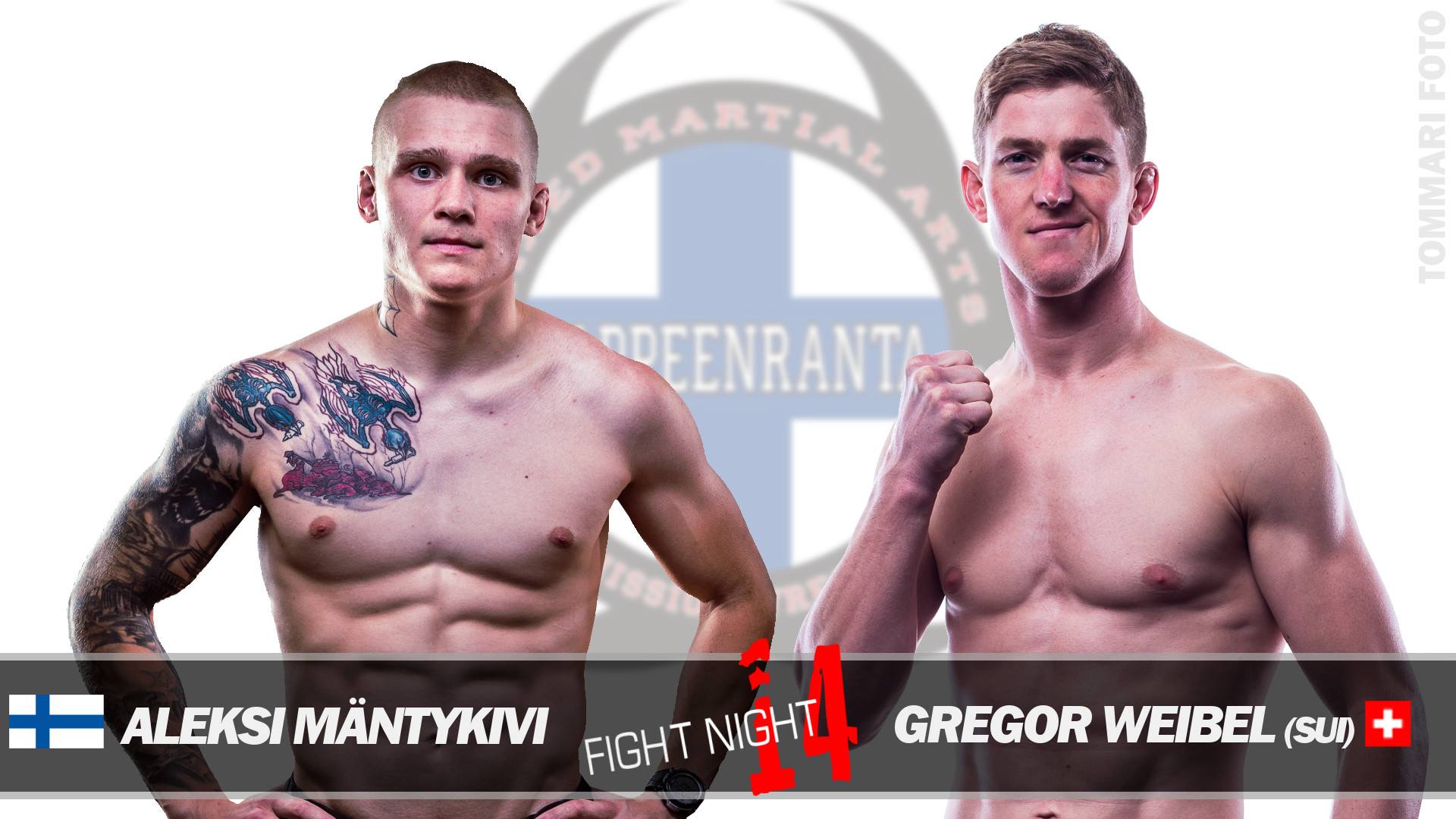 Fight Night 14
Our friends at FightSport.fi are tweeting live results here. We will translate results and put them below shortly after the bout.
Aleksi Mäntykivi, Team East Front vs. Gregor Weibel, Switzerland – 70,3 kg
#FightNight14 results: #MainEvent goes to distance, Aleksi Mäntykivi def. Swiss Gregor Weibel via UD. Quality fight all the way. #FinnMMA

— FightSport.fi (@FightSportFI) November 28, 2015
Eeva Siiskonen, TEF vs. Diana Belbita, Romania – 61,2 kg
Siiskonen wins by split decision.
Jani Ridasmaa, TEF vs. Sergei Grecicho – 73,5 kg
Grecicho wins by second round submission.
Juuso Halme, MMA Imatra vs. Jerry Kvarnström, Turku Athletes – 70,3 kg
Juuso Halme wins.
Aleksi Savolainen, MMA Imatra vs. Aleksi Putkonen, Primus – 70,3 kg
Savolainen wins.
Joni Sarkala, TEF vs. Matts Norrgård, MMA Team 300 – 61,2 kg
Norrgård wins.
Jari Illikainen, TEF vs. Armen Ilushichev, Russia – 62 kg
Illikainen wins in round 1.
Edward Walls, TEF vs. Helder Fernandes, France – 65,8 kg
Walls wins.