Finnish Invicta world champion Katja Kankaanpää (10-1-1) will defend her title versus Livia Renata Souza (7-0) in the main event of Invicta 12 at the Municipal Auditorium in Kansas City. Killer Bunny will be the last bout of the evening of the card that can be seen only on UFC's Fight Pass.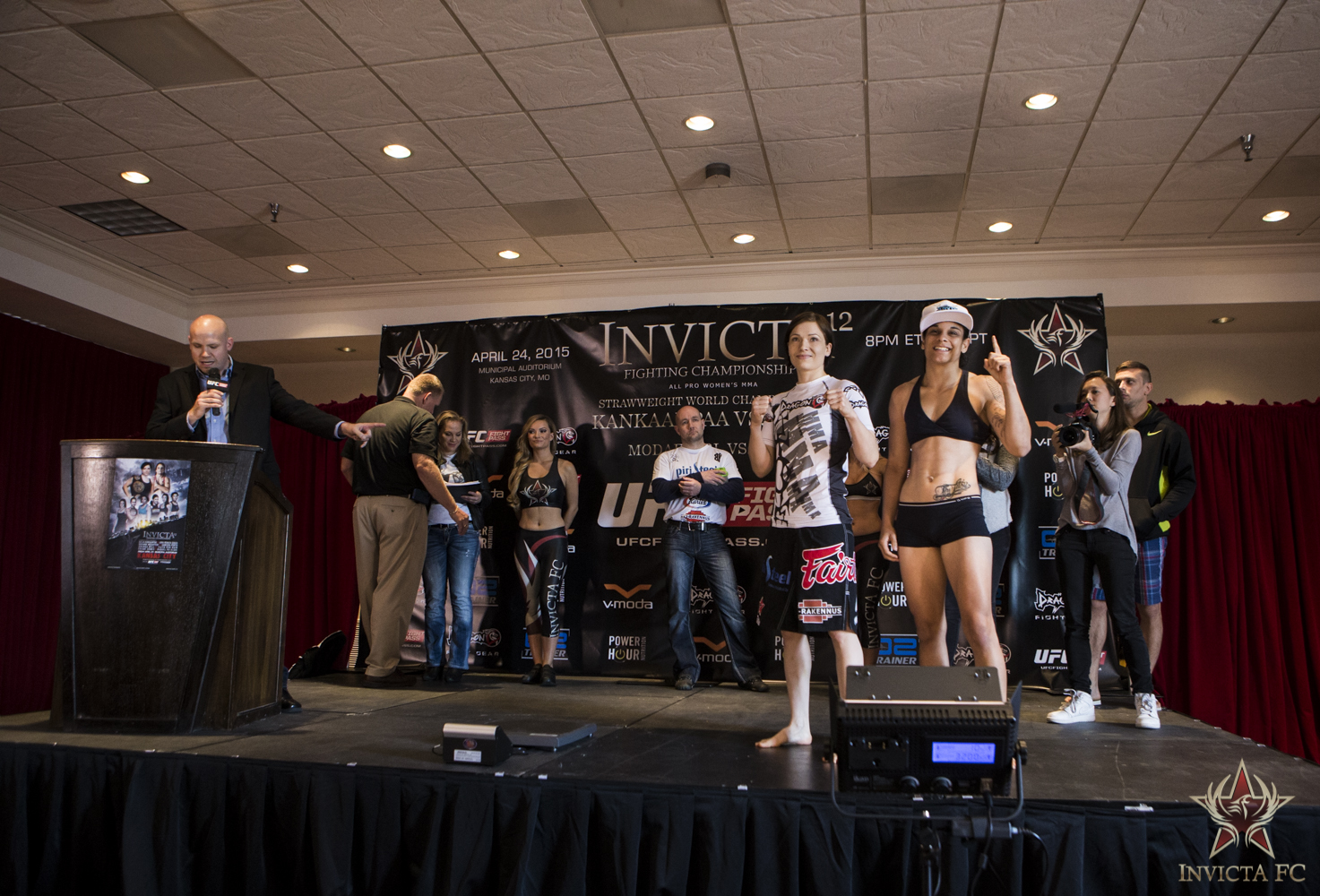 Live Results
The card will start at 2:00 Stockholm / 3:00 Helsinki. The five round strawweight bout will likely start around 5:00 Stockholm / 6:00 Helsinki.
Round 1
Souza starts the offense early with kicks. It is the Brazilian going for a takedown, but the Finn is on top and in the guard. Souza looking for a triangle, and Katja landing some body punches. Souza looking for more offense and takes back… locks up a body triangle, but Katja fighting off the rear-naked choke. The Brazilian switches to punches as the round ends.
10-9 Souza – mmaviking.com score
Round 2
Katja fends off another takedown with a punch, and pushes up her opponent against the cage. Souza again looking to take the fight to the mat. But Katja is quick and able to escape, and the two battle on the ground as the Brazilian looking for a heel hook. Katy sits up looking to get on top again, but the two are against the fence.
10-9 Kankaanpää – mmaviking.com score
Round 3
The Finn effective early with the standup exchanges. The Brazilian jumps guard and Katja makes her pay with punches. Body head, body head and Killer Bunny is doing damage. Back to the feet again as the Brazilian scrambles. Instead of pulling guard, guillotine tries for a guillotine, but Katja defends and ends up on top.
10-9 Kankaanpää – mmaviking.com score
Round 4
The two continue to grind again, and Katja putting on some offense and lands a knee to the head. Another take-down and Katja is on top. Killer Bunny looking to pass, but the Brazilian retains guard. Again Souza looking to throw up a triangle, but Katja defends well. The Brazilian gets a better position, and now Katja is in trouble. Elbows to the head make the matter worse, and now Katja is forced to tap! It is all over.
Livia Renata Souza defeats Kankaanpaa via Submission (Triangle Choke) R4 3:58