A super bout between top ranked Nordic fighters Lina Akthar Lansberg (5-1) and Maria Hougaard (5-6) will headline tonight's Odense Fight Night "Last Call".
The other featured pro bout is Holland's Rida Zaghdoubi (0-1) and Rumble Sports Mathias Lodahl (2-0, 1 NC).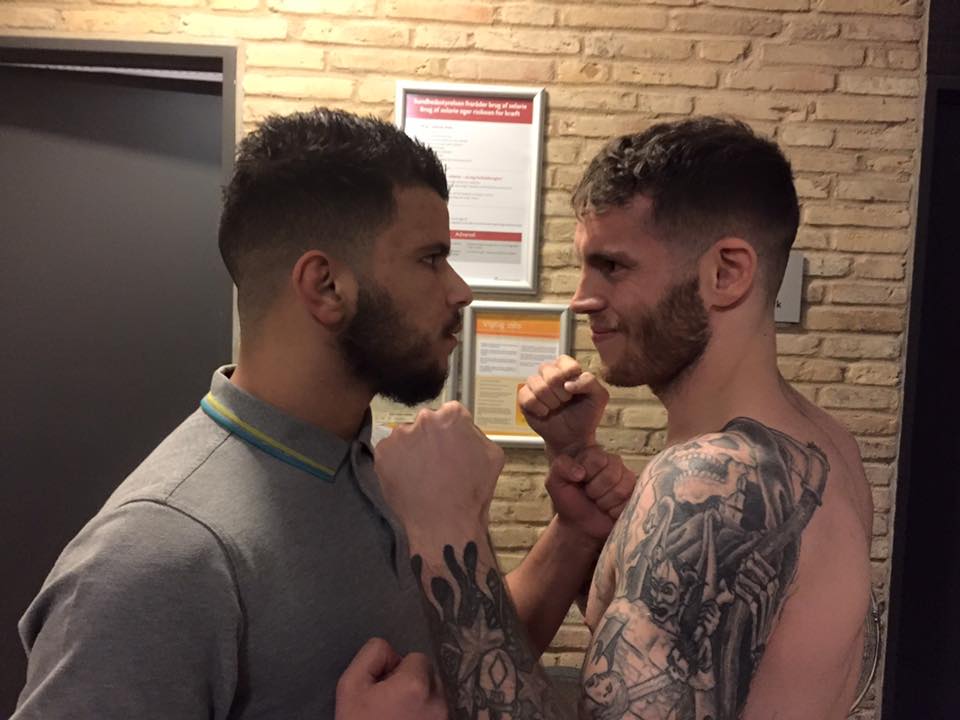 Results
Mathias Lodahl vs. Rida Zaghdoubi
Lodahl wins by first round TKO."I caught my opponent with a knee coming in and finished him with elbows on the ground."
The Rumble Sports fighter now goes to 3 wins, 0 losses, and 1 no contest. All of Lodah's wins have come by stoppage in the first round.
Lina Akthar Lansberg vs. Maria Hougaard
Lansberg wins by TKO stoppage in the second round. The "Elbow Princess" has now won 6 straight fights, and only loss on her record is her debut versus Pannie Kianzad.
"I lost 2nd round TKO to a better person. Congrats to Lina Akthar, she did great today. I will go back to the gym and work harder!" – Maria Hougaard