Finn's Janne "Jamba" Elonen-Kulmala (13-4) and Aleksi Mäntykivi (9-3-0) will fight on the Akhmat Fight Show in Russia. These are the only two Nordic fighters on the card, and we will post result below as soon as they are available.
https://www.instagram.com/p/BCz0FLav1p3
Results
Aleksi Mäntykivi vs. Zurab Betergaraev (10-1-2)
Round 1
Mäntykivi had a tough first round and was knocked down and almost submitted.
Round 2
Mäntykivi battled back and was in control on the feet, getting the best. Betergaraev however got a few takedowns for what may be seen as a close round with the local judges.
Round 3
Mäntykivi won the last round getting a takedown, and defending a takedown well at the end of the fight to stay on top.
Mäntykivi loses by decision.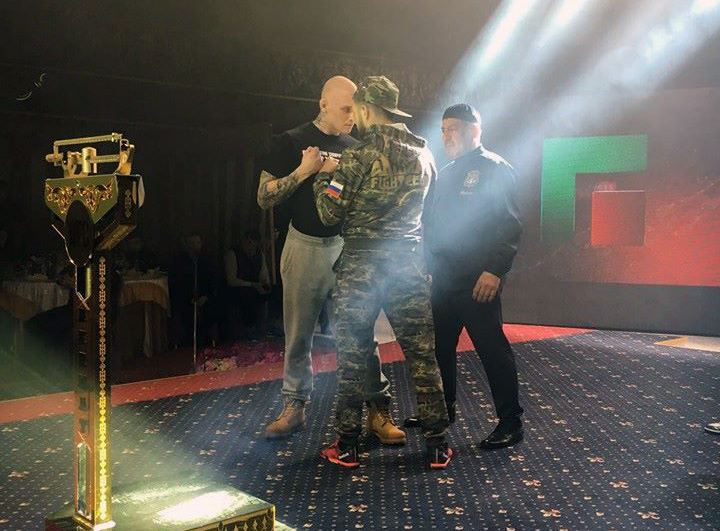 "Aleksi broke his hand in the beginning of round 2. Also punctured his eardrum as well." says manager Oscar Eklöv following the bout.
Janne Elonen-Kulmala vs. Lemmy Krušič (17-5-0)
Round 1
Jamba" wins by TKO (body kick) after only 2:19 in the first round. It is the Finn's 10th win a row!
Janne Elonen-Kulmala (@j4mb4) TKO's Lemmy Krusic via body kick. Loudest kick since Machida-Dollaway. pic.twitter.com/NQU1TbUDIQ

— caposa (@GrabakaHitman) March 12, 2016