Thomas Jessing (2-1), fighting out of out of Denmark's Artesuave, lost the first fight of his professional career last night at Lion Fighting Championships brings you LFC 7 – UPRISING. The welterweight took on the experienced Shahid "Shah" Hussain (7-10) from Team Crossface in Kent. "He really has developed his jiu jitsu" says Jessing to mmaviking.com following the bout.  "It was a great learning experience, but not good for my record."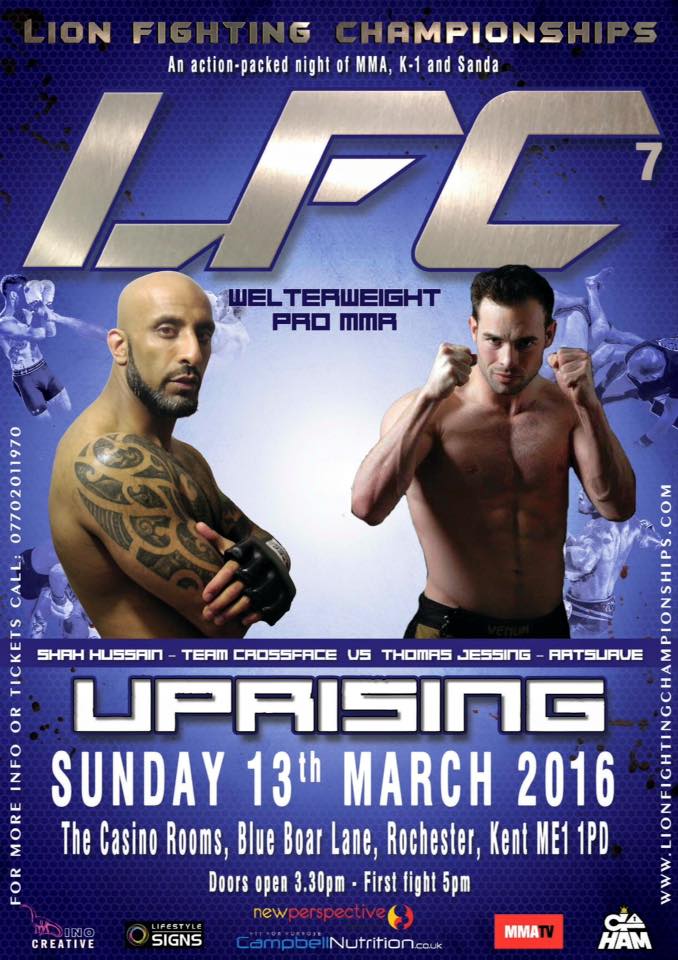 "I think if I played it differently I would have come out victorious. But he was smart. I wanted to knock him. He originally wanted to prevent me from taking him down. Then he got the top, and couldn't get him off. The judge stood us up several times." says the Norwegian raised Dane that ultimately lost by a third round decision.
"But all in all I got too greedy. I was hunting a KO. And then when he managed too pin me for the majority of time as the rounds went I just kept on looking for the big hit.  I should have not rushed in the stand-up."
Hussain came into the bout with 16 fights including experience in bigger shows such as Cage Warriors.  He has now won three of his last five bouts.
The welterweight now drops to two wins and one loss in his career.  His first win was a submission in his debut last May at IRFA 8 and then a brabo choke in the third round at LFC 6 last November.