Fightzone's Rostem Akman (1-0) had his hands full with late replacement Norwegian Ole Magnor (1-3) at Superior Challenge 15 in Stockholm. But in the end, Akman got his pro debut win by TKO just seconds before the second round came to an end.
Fightzone's Akman has established himself as a top prospect after winning a bronze at the 2016 IMMAF World Championships, and now takes a step forward with his pro debut win at Eriksdallshallen.
It ended up not being a technical display in the first, as the fight quickly turned into a slugfest in the first. Magnor had his moments before Rostem took the fight to the ground and used ground and pound, and superior positioning to end the fight with punches from full mount.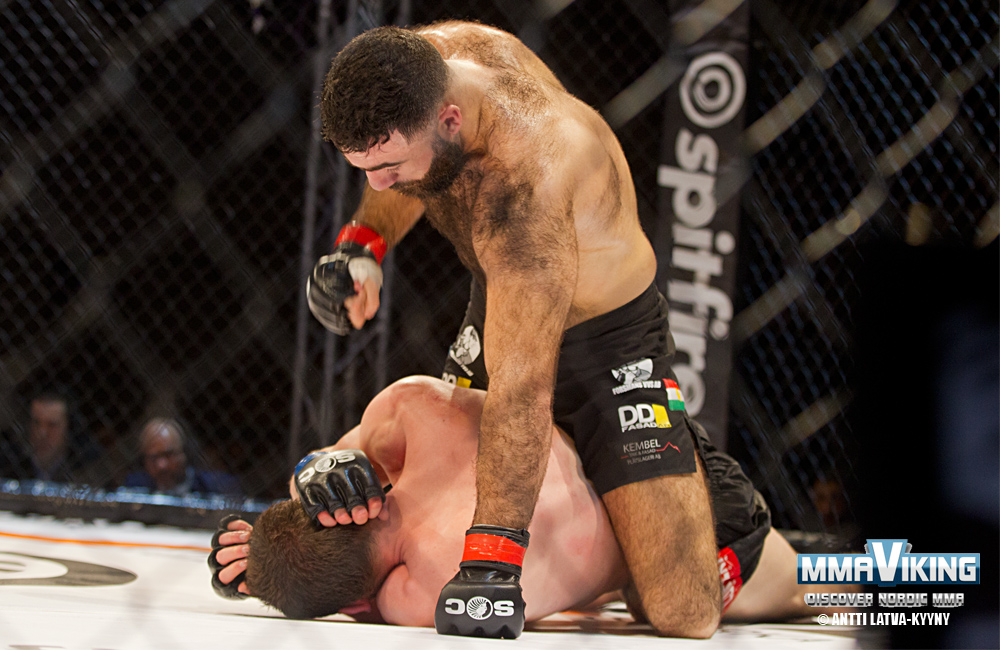 The middleweight is coming off his second IMMAF Euro Open win, and now looking to take another step forward. "I am now aiming at a professional career and my ambition is to become the best in the UFC." said the fighter before the bout.