Finnish featherweight up-n-comer Joni Salovaara (12-5) has signed a contract with Cage Warriors promotion. The Finn will make his debut at CW 53 where he will face off with American prospect Jim "the Beast" Alers (9-1). CW 53 takes place in Glasgow, Scotland on the 13th of April.
After a rocky start in pro MMA, Salovaara has gone 9-1 in his last ten fights. Salovaara holds notable wins over Anthony  Durnell, Timo-Juhani Hirvikangas and French veteran Olivier Pastor who the Finn beat at Vision FC 5 in December of 2012. Hard working Salovaara is familiar sight at many gyms in Southern Finland as he travels around to find the best training partners and coaches. In 2012 Salovaara went to train in the USA together with team mate Mikael "Hulk" Silander (8-1). Besides MMA he has competed lately in boxing and in grappling arts. Salovaara is currently ranked #3 on MMA Viking's Nordic Featherweight rankings and #9 on the European Top 10 rankings.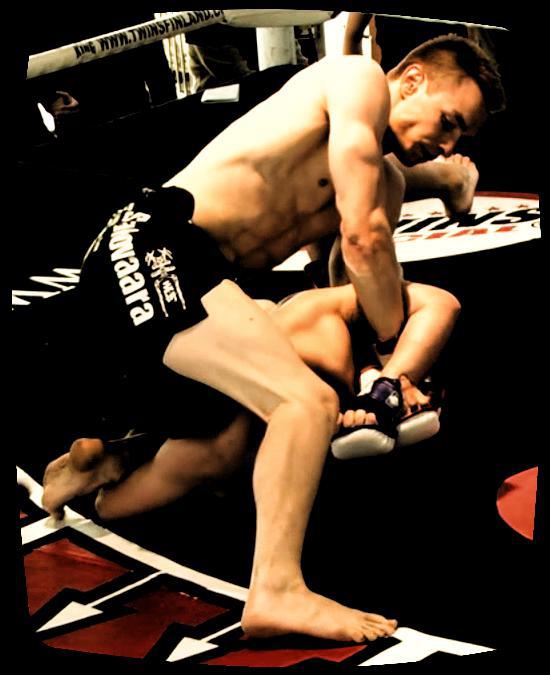 Florida based Jim Alers is considered one of the top featherweight prospects in the world and was ranked #5 on Bloody Elbow's FW Scouting Report 2012. Alers is 2-0 in the Cage Warriors with wins over two fighters with ties to Finland. At CW Fight Night 6 after a high paced grappling fest Alers finished Finnish Matteus Lähdesmäki with elbows in the second round. Alers continued his impressive showings at CW Fight Night 7 where he submitted Helsinki based Brazilian Marcio Cesar with a brabo choke in the second round. Alers last loss came in 2010 at  at the Art of War 7 where he got finished with strikes in 24 seconds by Ronald Jacobs. Athletic Alers is a full-time university student who has a background in high school wrestling and currently holds purple belt in BJJ.