It has been over a month since we caught up with Sweden's top bantamweight Sirwan Kakai after his impressive victory over Thomas Bäck at The Zone FC 8. Since then he traveled to The Ultimate Fighter (TUF) reality show tryouts, made it on Dana White's video blog, trained with Eddie Alvarez, and booked a fight on Sweden's most visible MMA card.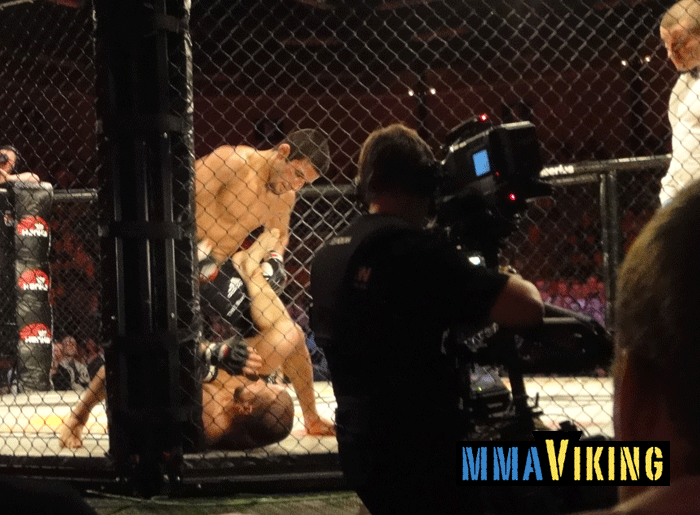 In this interview, Kakai catches us up on his trip to the US –he is still training there– and what to expect when he returns to Sweden to face another top-ranked bantamweight James Doolan at Superior Challenge 7.
MMA Viking : The last time we talked, you had just won at The Zone FC, and were looking for sponsors in order to get to TUF tryouts. Please update us.
Must begin to thank Orcbite that helped me to make this trip possible!
I started the trip by traveling to Philadelphia to work out at the Fight Factory and to meet my good friend Zack Makovsky who is the Bellator champion in 135 pounds. I got very good training at FF after training with Zack which is perhaps one of the best wrestlers in the division, including FILA World Champion in grappling and training with Eddie Alvarez I saw big hole in my game!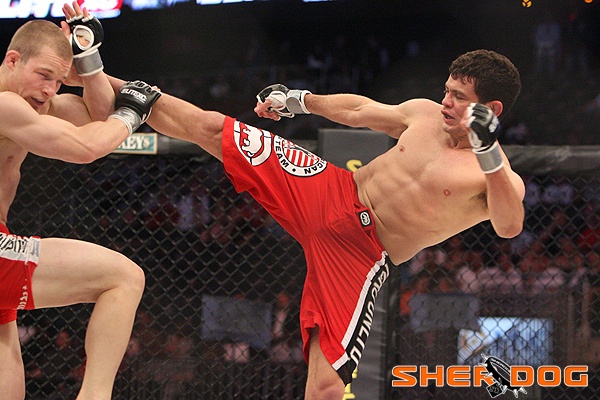 In Newark for TUF tryout!  Everything went well, went to the final stage. It was a great fun and a good experience. Can tell you here and now that I have not received any calls which means I did not go through to the final interview.
I saw it as a shortcut to great risks to try to come up with the TUF, because I did not come with so I aim at the long and safe way, which also feels good and I personally prefer!
Right now I am in Florida and trains at American Top Team! Before I came here, I was skeptical, but after I've been here, I have become aware of this team! It is amazing professionally organized and training sessions are of very high standard!  I have received so much help here, I have developed and managed to fill the big holes in my game! I will be like a new fighter in my next fight!
MMA Viking : What are your thoughts on fighting on "Rise of the Champions' one of the best cards on European soil?
I'm glad I can be part of such a great show like "Rise of the Champions".  It is an incredible number of good fights on the fightcard! I'll make sure I make the best fight on the show, so I can be a bit further up on the fightcard next time.
MMA Viking : You are fighting another top bantamweight (#4 in Europe) in James Doolan at Superior Challenge 7. What are your thoughts on another tough fight?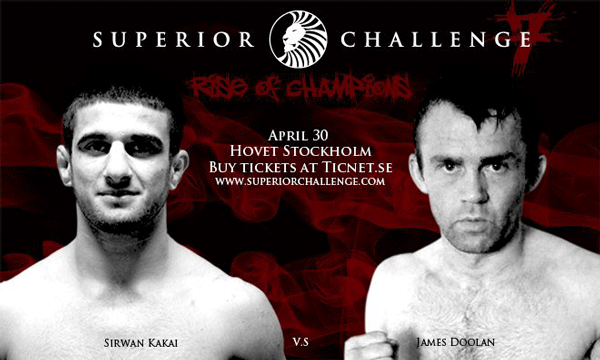 "I expect a win and in a dominant way."
James Doolan has been highly ranked in Europe under a long time and I've been watching him a for a while, but I feel the time is right and that I am ready to fight him now! I expect a win and in a dominant way.
We look forward to seeing Kakai continued success, and a good showing at Superior Challenge 7, which will be on April 30 at Hovet in Stockholm.