"My goal now is to become the #1 in Europe this year" – Sirwan Kakai
Sirwan Kakai made claim to Sweden's top bantamweight with last weekend's win over Thomas Bäck at The Zone FC 8.  Kakai's dominant performance of striking, top-control, and nasty legkicks left no doubt with the judges that he was victorious versus the RenYi FightCamp fighter.  Scorecards were 30-26, 30-26, and 30-27 all in favor of Kakai after the 15 minute clinic.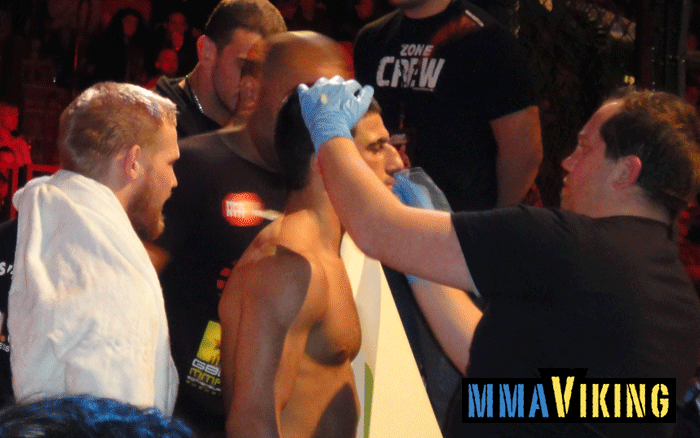 The GBG MMA fighter, now with 5 wins and 1 loss, gives MMA Viking an exclusive interview about his background, future goals, and even thoughts of trying out for The Ultimate Fighter.  Get to know this 21 year old fighter that you will be hearing more about in the near future.
1) Can you provide a little background on your training?
I started with MMA when I was 16 years, and before that I played football at perhaps the lowest level you can play at. MMA was my first Martial art.
2) What was your game plan against Thomas Bäck, and are you satisfied with your performance?
My gameplan was to keep it standing, and to use short quick knees in the clinch. I had been in Holland before the fight and learned how to use my lowkick, so I really wanted to use it in the fight, but I stopped to use kicks three weeks before the fight, because I thought he would catch my leg and take me down. But during the fight I threw away a kick and it felt good, after that I knew I could use my kicks in the fight.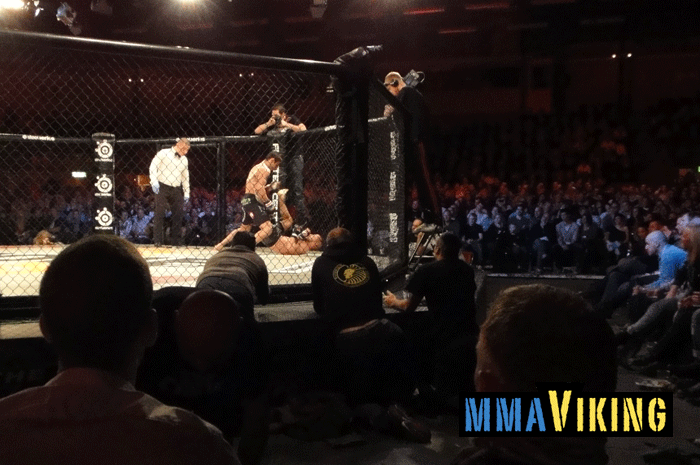 I think it is the first time I am satisfied with my performance, that could have been better is that if I would end it in the last round. I really had to go all the rounds, to get experience.
3) You now rank as the #1 fighter in Sweden and #9 in Europe at 135 lbs on groundandpound.de. Where do you see yourself at the end of the year?
My goal now is to become the #1 in Europe this year, but I will make sure I fight the fighter who is above me and climb slowly but surely in the rankings! I feel very confident that I am ready to meet the European elite. I see only a few names as a big threat, but still I take every fight very seriously and I train harder and smarter for every fight that goes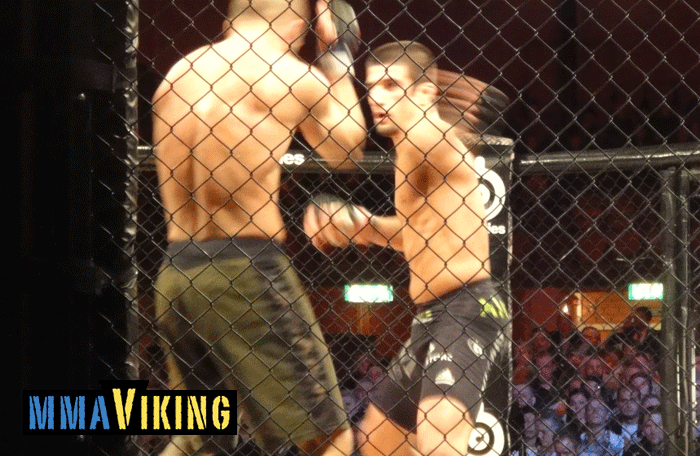 4)  Are you considering trying out for The Ultimate Fighter coming up for 135lbs in New Jersey in March?
Of course, I will test my chance! It is an great opportunity. I will need help to finance this trip, are you interested to help me along the way, you can contact me via Facebook or my email sirwan.k @ hotmail.com .
UPDATE : Kakai would like to thank Orcbite.  The growing clothing brand has stepped up to sponsor the fighter's trip to the USA for the TUF tryout.
5) What if you had to fight someone from the Jersey Shore TV show to get on TUF?
Do they really look like that in Jersey? I would go for the hair, but of course I would wear dish gloves, and knee to the face brutal Wanderlei style!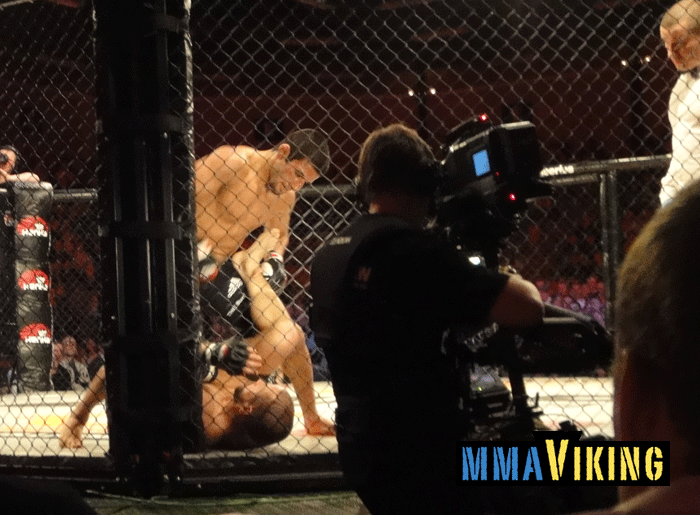 6) You train with Brad Pickett. How do you see his upcoming fight with Miguel Torres?
First of all, I think this is a bad match up for Torres! His jab will not give him a win over Brad. I do not think that Torres will be able to stop Brad's takedowns. Torres is tough, but Brad is tougher. I think many count out Brad, but I truly believe this is a bad match up for Torres! Brad all the way!
Visit Kakai's blog at mmanytt.se/category/bloggar/sirwan-kakai (Swedish) and keep an eye out on the hilarious www.akirashow.com for one of the hobbits =)
Thanks to Sirwan Kakai for taking time out of his schedule, and we will keep you updated with his next fight announcement, which should be soon.