Vision officials have announced an updated to the upcoming December 1 card in Stockholm. This main card change is due to an injury to Christoffer Svensson, who was set to fight Swede Jonatan Westin.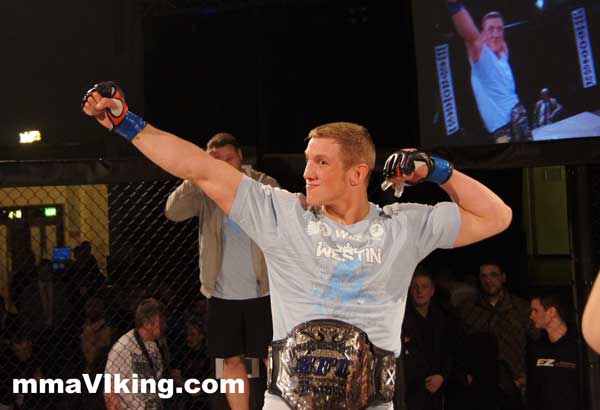 Press Release
Jonatan Westin (4 wins & 2 losses) Glenn Sparv (5 wins & 1 loss) Added to Main Card
VISION has been working none stop to replace Christoffer Svensson due to an late pull out. The result was Glenn Sparv from Team Botnia Punishment. Glenn Sparvs only defeat came against the undefeated Danish superstar Nicolas Dalby by decision. With 3 TKO victories out of 5 wins we predict this fight to be explosive and full of excitement.
Watch Glen Sparv Fight Versus Myllynen