Cage Warriors officials have announced that the final of the CWFC middleweight title tournament has been put on hold after Victor Cheng was forced to withdraw from the clash with Pavel Kusch due to injury.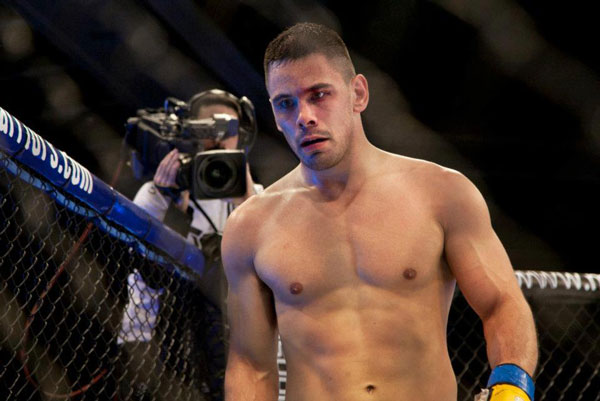 Press Release
The bout, which was due to take place at Cage Warriors 48 in London on Saturday, July 21, has now been pencilled in for CWFC Fight Night 7 in Amman on August 30.
Confirmed for Cage Warriors 48, however, is a meeting of beaten tournament semi-finalists John Phillips (15-5-0-1nc) and Faycal Hucin (7-3-0).
Cheng (9-2-0), who has sustained an elbow injury, will be given until the first week of August to prove his fitness for the title bout in the Jordanian capital.
If the 27-year-old Swede fails to recover in time, the vacant slot in the tournament final against Kusch (13-2-0) will be handed to the winner of the meeting of Phillips and Hucin.
"It's disappointing for everyone to learn of Victor's injury because he's certainly earned this title shot with very impressive wins over Matt Gabel and Faycal Hucin," said Cage Warriors CEO Graham Boylan.
"I think we've given Victor enough time to recover from the injury in question so hopefully everything will go well for him and his proposed fight with Pavel will go ahead as planned."
Cage Warriors is also pleased to announce two welterweight bouts for CWFC 48 at the HMV Forum in Kentish Town, which is just five weeks away.
TUF veteran Aaron Wilkinson (9-5-0) will take on Leigh Cohoon (8-5-0) and Jack Mason (20-10-0) will make his 170lbs debut against Danny Roberts (6-1-0).
Update
Cage Warriors has drawn a line in the sand for the comeback for Cheng's title shot.  As Tweeted below, Cage Warriors are giving Cheng until August 1st to confirm his participation for the bout on August 30.  With the matchup of Phillips and Hucin on the Cage Warriors 48 card, the possibility of a replacement for the title would be easy to invision.  Stay tuned for more information on the situation.