Alexander Gustafsson's celebrity continues to grow, and today it came in the form of a partnership with Feld Motor Sports' Monster Jam. The organization today announced the alliance and revealed "The Mauler Monster Jam truck."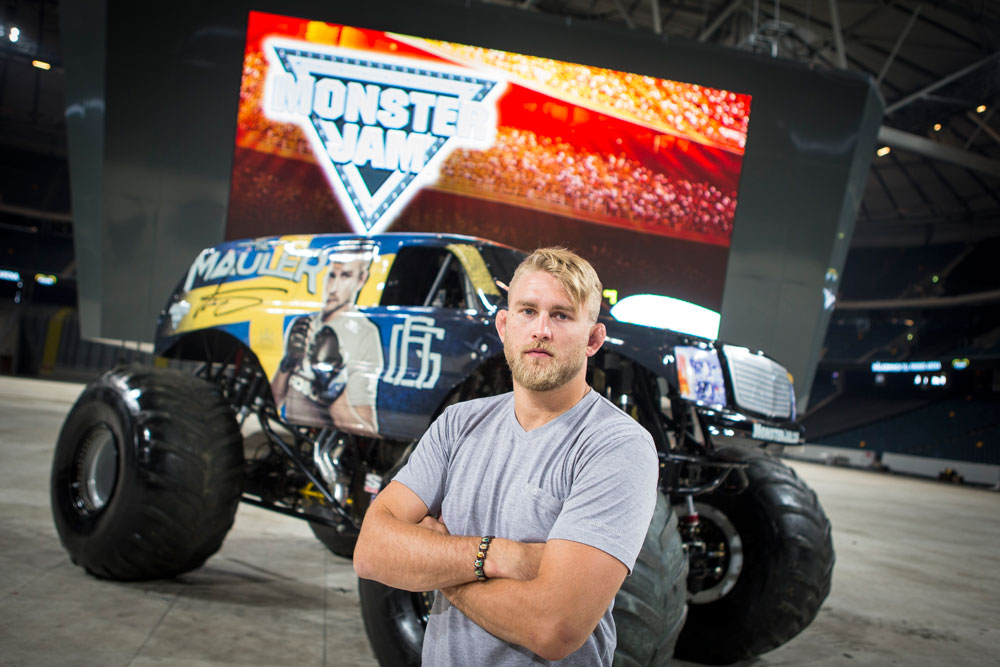 The truck dedicated to UFC title contender is decorated with Gustafsson's face and Swedish flag. The Mauler Monster Jam truck will be driven by Swede Nascar driver Alx Danielsson at Monster Jam show at Friends Arena on November 8 in Stockholm.
"This is extremely cool! I'm a big fan of Monster Jam so the opportunity to have their own monster truck, I could simply not refuse. It is an honor and I'm psyched to see the monster truck in place on November 8 when it mangles all that stand in the way, says Alexander Gustafsson on cooperation." says the Swede.
The collaboration between Monster Jam and Alexander Gustafsson is the first time an individual adorns a truck in an international Monster Jam events. Alexander Gustafsson will also participate at The Monster Jam pre-show Pit Party and welcome the audience to the Monster Jam in the evening on 8 November.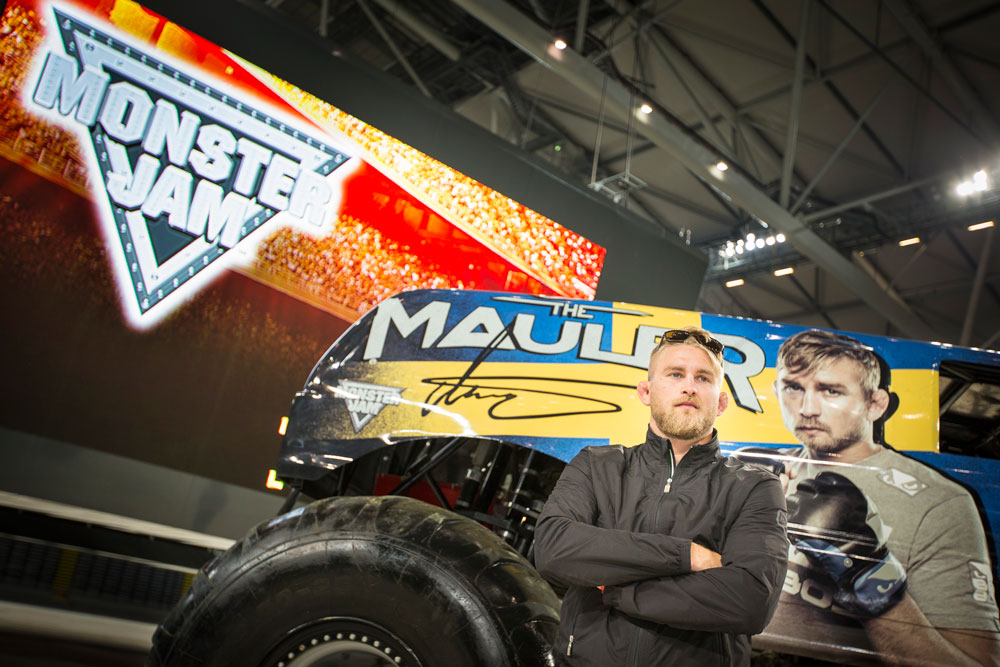 "Alexander has become a sports icon here in Sweden and is the perfect brand ambassador for our show. This is the first time that we place an individual on one of our trucks in an international show, so we will write the Monster Jam history books in Stockholm", said Magnus Danielsson, head of the International Motorsports at Feld Entertainment.
Tickets for Monster Jam on Saturday 8 November at the Friends Arena are available for sale online through www.ticnet.se from 85kr for children.  Perhaps you will see the newly acquired light heavyweight belt there?