Thomas Jessing (4-2-1) will face David Jacobsson (1-1) on January 13 at MMA GALLA 4.  The Swede steps in for an injured Karim Bouraarassi that recently pulled out of the event.  "I'm very happy and delighted that a new opponent has stepped up. It's been a shitty year fight wise with a dozen homebased opponents turning me down on some of the biggest promotions in Europe again and again." says Jessing to MMA Viking.
The Arte Suave will now have his first bout in Denmark which will go down at the Nykøbing Falster Hallerne.  Jessing's last bout was against Graham Armstrong at SFC 12, where he had a draw in February.
"I haven't looked much into the new opponent yet, but he looks solid. And nobody stopped him yet. He just came off a strong win against a good Scottish fighter with a 6-1 record. So, I expect him to be very, very good. Nordic fighters are amongst the best trained in Europe."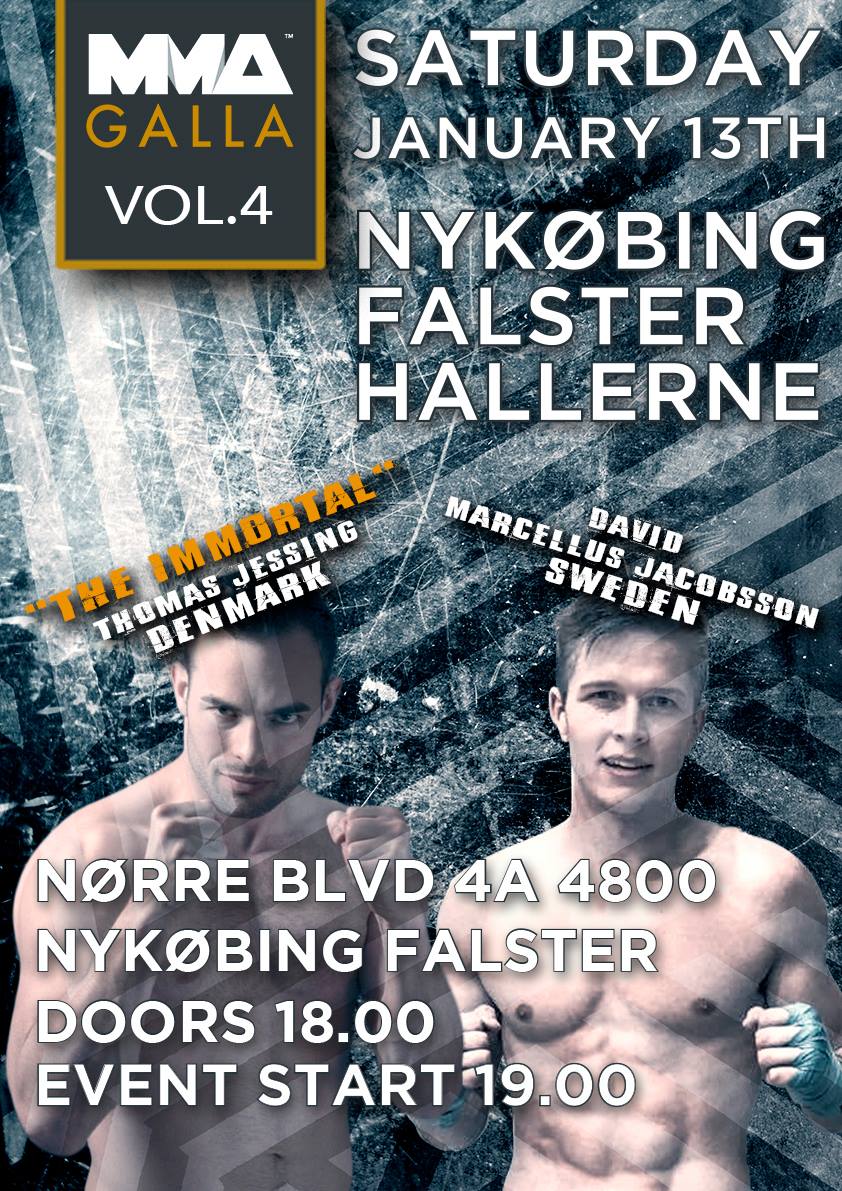 Jacobsson comes into the bout with 1 win and 1 loss, most recently beating Iain Feenan at Budo FC 25.  He lost his pro debut in 2016 by TKO on the On Top card.