Thomas Jessing (1-0) will face Jeremy Alary (1-1) from Reaper Squad France at LFC 6 'Battleground' on November 29th in Rochester, Kent right outside London.  'Finally the Norwegian raised Dane can go to war!' says Jessing to mmaViking.com.
The welterweight that fights out of Denmark's Artesuave won his pro career at IRFA 8 in Stockholm Sweden this past May.  "Lion Fighting Championships struggled a long time but eventually a french fighter came through. I don't know much about him. He fights out of the Reaper Squad in France nicknamed Scarface. He's got a very long amateur career before he went pro."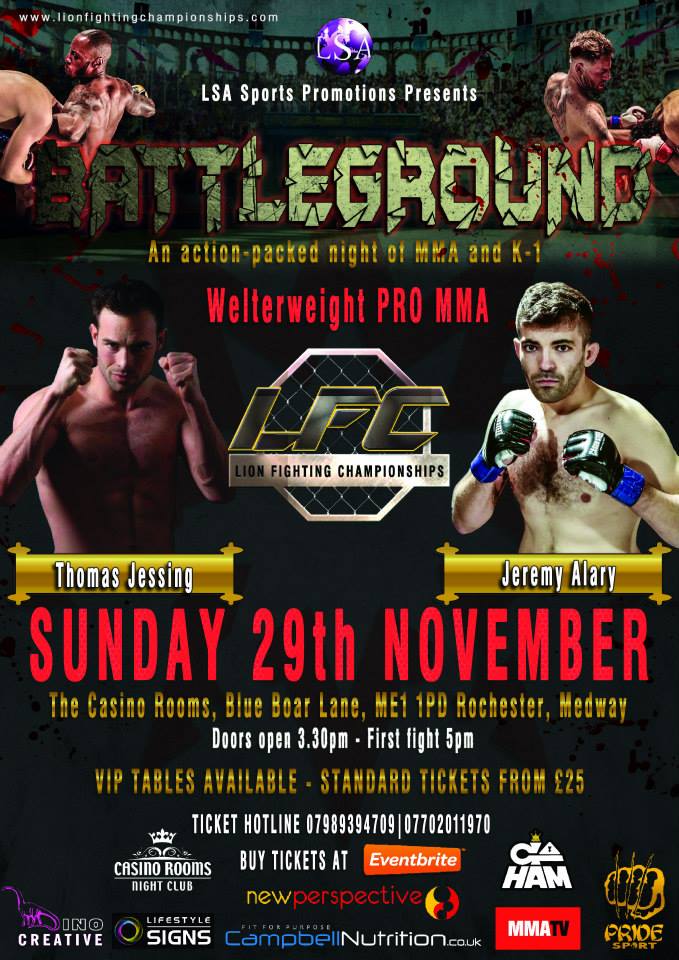 The bout at the Casino Rooms Nightclub is being filmed for Sky TV and you will be able to watch the bout via PPV.