Timo-Juhani Hirvikangas is on his way back to getting healthy. "I haven't trained for two months, so this fight is good so I can get back in shape" says the Finn to mmaViking.com about accepting a K1 bout with John Tedeschi at the Fight Promotion Showdown Goes Ruissalo show on August 13th in Turku, Finland.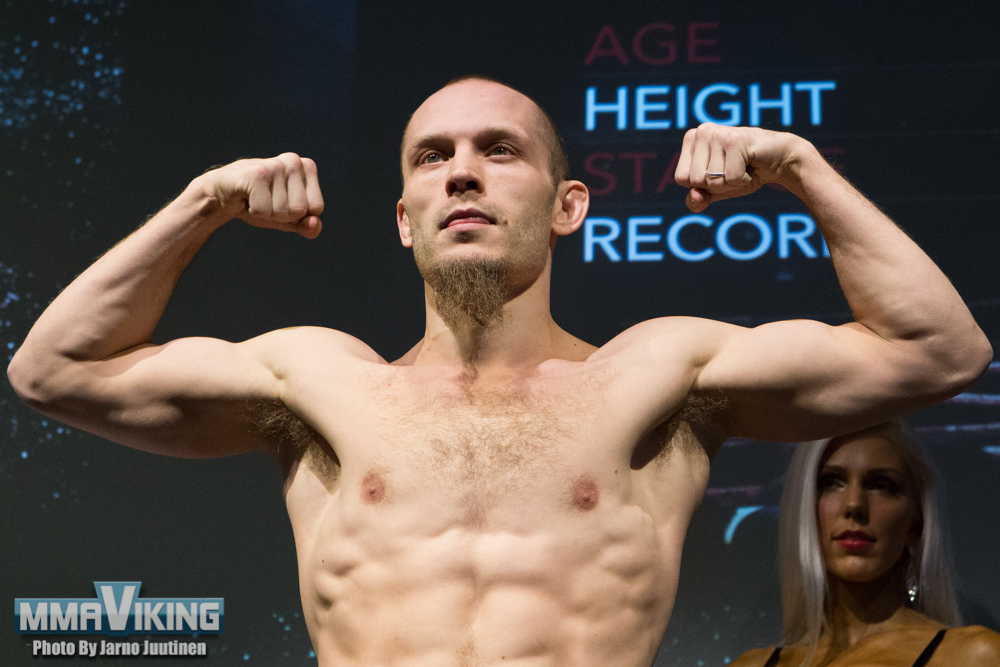 "Yeah its a k1 fight" confirms the FinnFighters Gym fighter. "It's in our hometown and Tom (Niinimaki) couldn't fight so i jumped in, just to have something to focus on." says the bantamweight that has also taken boxing matches during his time away from MMA.
The 32-year old Hirvikangas still has his eyes set on MMA fights that will get him to the UFC. With a 10 win and 2 loss record, the bantamweight has won five straight bouts with five straight finishes. However, he hasn't been in an MMA bout since CAGE 27 back in November of 2014.
"I hope to get a full month of training in and then start looking for a mma fight, i just want to know that i will be in good shape before a take any mma fights."
Tedeschi has fought amateur MMA, competing in both 2014 and 2015 IMMAF World Championships. He also lost to Karri Itkonen back at LFN 11.
Sweden based Brazilian Rafael Macedo (7-3-1) will also head to Finland to face veteran Jerry Kvarnstrom (11-8) in a pro MMA bout on the card.