On the eve of perhaps the most high-profile Swede versus Swede bout in the history of MMA, Tor Troéng seems ready to make the most of his opportunity to face Mats Nilsson at Sunday's The Zone FC. "I want something to train hard for." says the RenYi FightCamp fighter looking to move his career forward.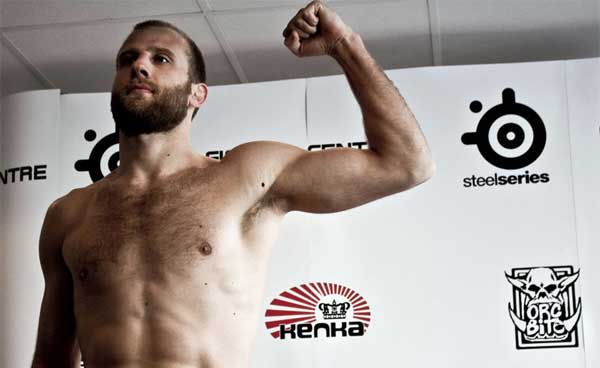 The Swede requested this bout with the accomplished grappler Nilsson, who is making a name for himself with recent wins include the high-profile victory over TUF finalist Tom Speer on Cage Warriors Fight Night 3. "I wanted this fight" Troéng tells MMAViking.com of the showdown between MMA Viking's top two Nordic middleweight fighters. The bout has caught the attention of international media, as Sherdog put it as one of the top 10 bouts outside of a major promotion.
"I like big fights. That's why I do it." says Troéng, who seems like he is targeting the most challenging fights until he gets the call to the UFC, who many including the Swede thought may be likely when the Octagon landed in Stockholm.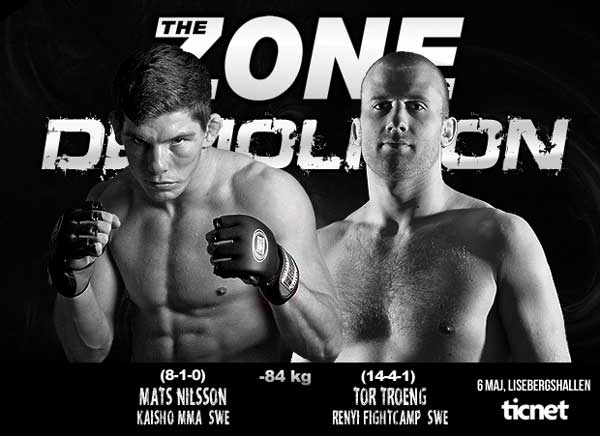 "We have a good team, we have good people around us and we always try to evolve and get better sparing." says "The Hammer" who proudly represents his RenYi FightCamp in Umeå. "You always have to take the next step." says the Swede that elaborates on his plan to fight 3 or 4 times a year.
Grappling Match from 2007
At 29 years old, the scientist by education has done his research for this bout.  "I have a lot of advantages" says Troéng when questions about the bout. "We see gaps" continues the Swede when talking about his plan to victory on The Zone FC's card.
When asked about the weight of such a bought against fellow-Swede, he deflects the issue that everyone is talking about, and says "every fight is an important fight."
The 14-4-1 fighter looks to take the next step against Nilsson who is 9-1-1 in his career. Stay tuned to see who will be taking crown of top Nordic fighter, as two good guys in the sport humbly face-off in the battle for the top.