Finn Veera Nykänen (2-3) moved up in weight to face IMMAF champ Bianca Antman (1-0) in Stockholm, Sweden at BRAVE CF 37 in association with Bulldog Fight Night.  "I think I might have won 2 round but could have gone either way. Was really bummed that I wasn't able to fight the last round till the end." says the GB Gym fighter that after two solid rounds of standup striking and takedowns was stopped by a headkick in the third round.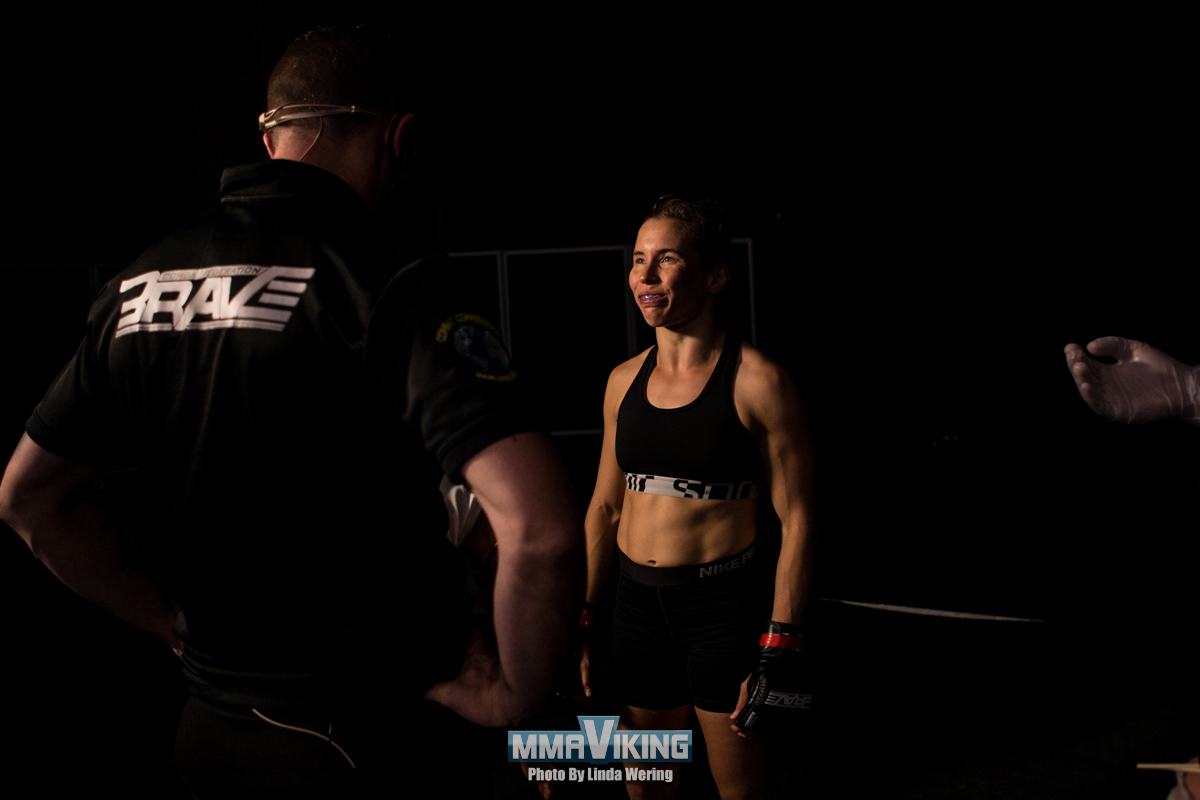 "Well done Bianca. Very nice kick." says the atomweight to MMA Viking.  "It was a really well done the set up. No high kicks before in the fight and as I was getting a bit tired in the third round the distance slide a bit too close." says the Finn that had gone the distance in all four of her previous pro bouts.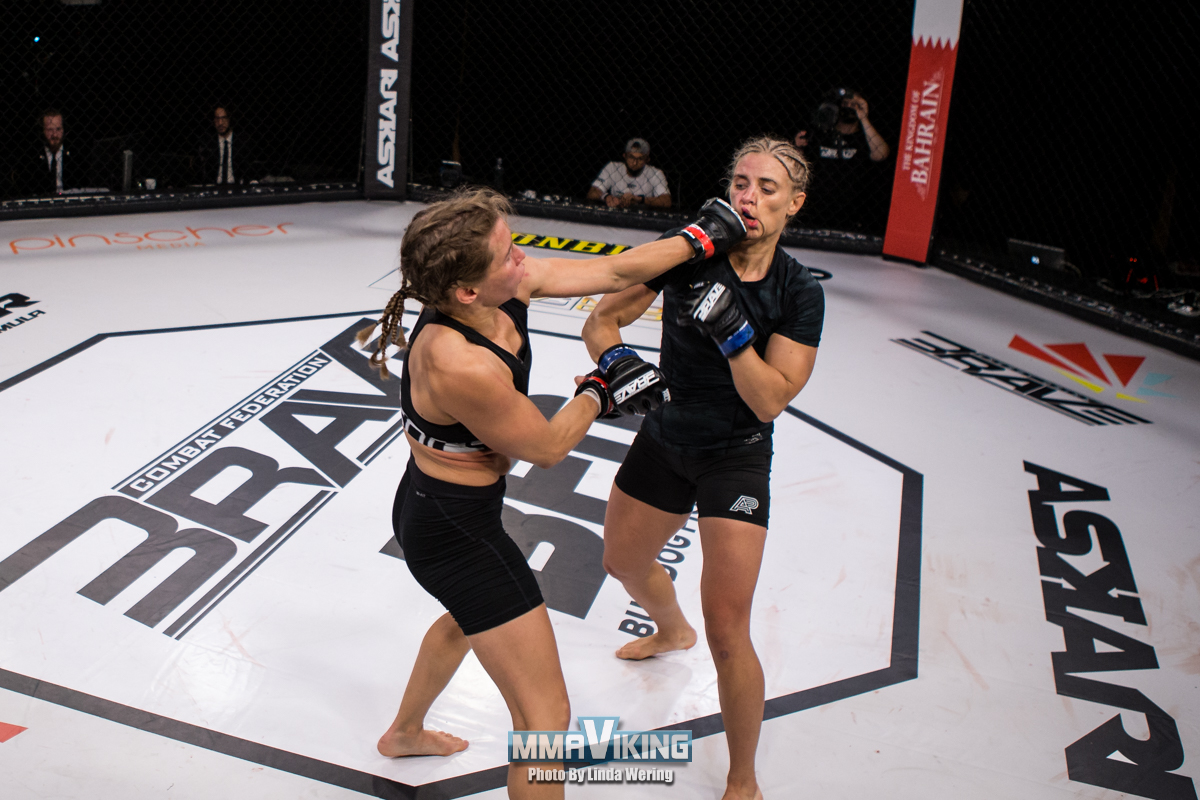 "My gameplan was to cover distance from afar and try to keep the head movement going close. And shoot 🙂 But I lost the fight also because I didn't do more take downs. Easy to say, but was somehow hard. Just a thing to train more. To get more of them in."
"All in all I'm proud of myself for taking the fight with a short notice in a bigger weight class and traveling here alone 🙂 And the fight itself didn't go so bad 🤷‍♀️"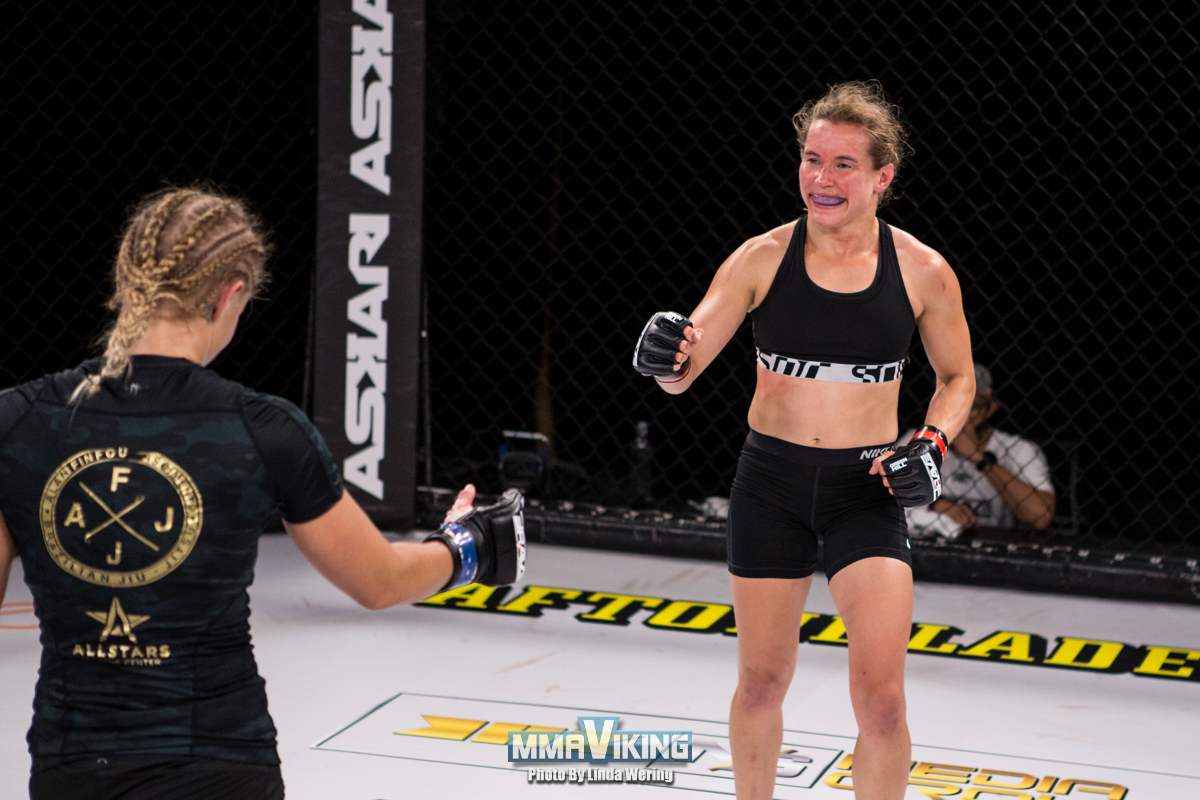 "I actually don't want to fight in this weight. I weighed 51,9 on the scale. It was only because it's so hard to get fights now and I had 2 last fights cancelled so the pressure was building up. I'm not young anymore you know 😅" says the GB Gym fighter that turned pro in 2014 and went 4 fights looking for a fight from 2015 – 2018.