Cage Warriors today announced that Victor Cheng will not fight for the CWFC middleweight title at CWFC Fight Night 7. He has ruled himself out of the bout due to injury.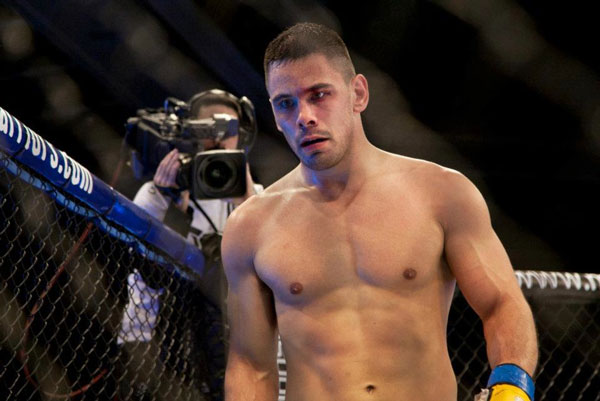 Press Release
Cheng (9-2-0, pictured) had booked his place in the final of the organisation's middleweight title tournament with wins over Matt Gabel and Faycal Hucin earlier this year.
However, after sustaining a serious elbow injury last month, the 27-year-old informed Cage Warriors officials this afternoon that he would not be fit to take his place in the final against Ukrainian Pavel Kusch (13-2-0).
Cheng v Kusch was scheduled to headline Cage Warriors 48 tonight in London, but CWFC were keen to give the Swede time to recover.
Cheng's withdrawal gives added significance to tonight's main event involving John Phillips (15-5-0-1nc) and Chris Fields (9-3-0), as the winner will be handed the title shot against Kusch in Jordan on September 1.
"Everyone is extremely disappointed for Victor Cheng that he's had to come to a difficult decision," said Cage Warriors CEO Graham Boylan.
"Nobody has earned that title shot more than him so this is very unfortunate. The guy has been really unlucky with injuries in the past year.
"We wish him well in his recovery and I'm really looking forward to seeing him back to full fitness because he's a superb fighter and is always very professional to deal with.
"However, this now makes tonight's fight between John Phillips and Chris Fields even bigger than it already is with a title shot at stake."