Recent The Zone FC title winner Victor Cheng was unable to continue his six fight win streak. The Gladius MMA fighter lost by TKO in the third round to John Michael Sheil at Cage Warriors Fighting Championship "Fight Night 1" on June 16 in Amman, Jordan.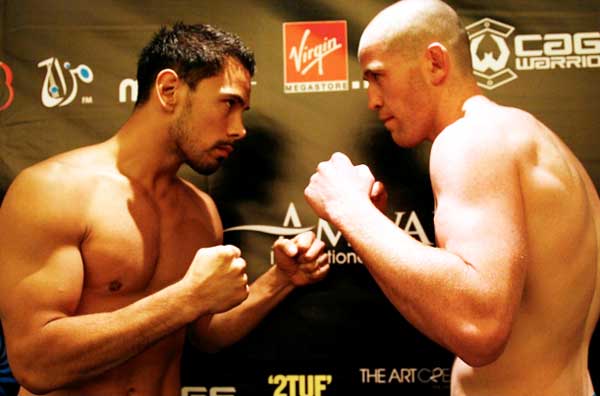 Photo by by Dolly Clew / Cage Warriors
The battle between the Swede and Irishman was closely contested early in the fight. Much of the damage in the first round was absorbed by the Swede with elbows to the head as Cheng struggled to bring the fight to the ground. By the third round, Cheng seemed to lose steam and Sheil was able to force a stoppage with a flurry of punches at the start of the third round. The Irish prospect is now 4 and 0, and has ended all of his fights by either TKO or submission.