MMAViking.com talks with veteran Saku Heikkola (4-5-1) about the span of his 8 year fighting career, shortly after his impressive first round stoppage at Cage 29 Saturday night.
The 33 year old recently regained a lot of attention, when Alexander Gustafsson's first fight video surfaced against the Finn. "Oh the glory days" jokes Heikkola. "It was a hell of a beatdown, I just can't forget it." says the easy going Finn of the 2007 battle.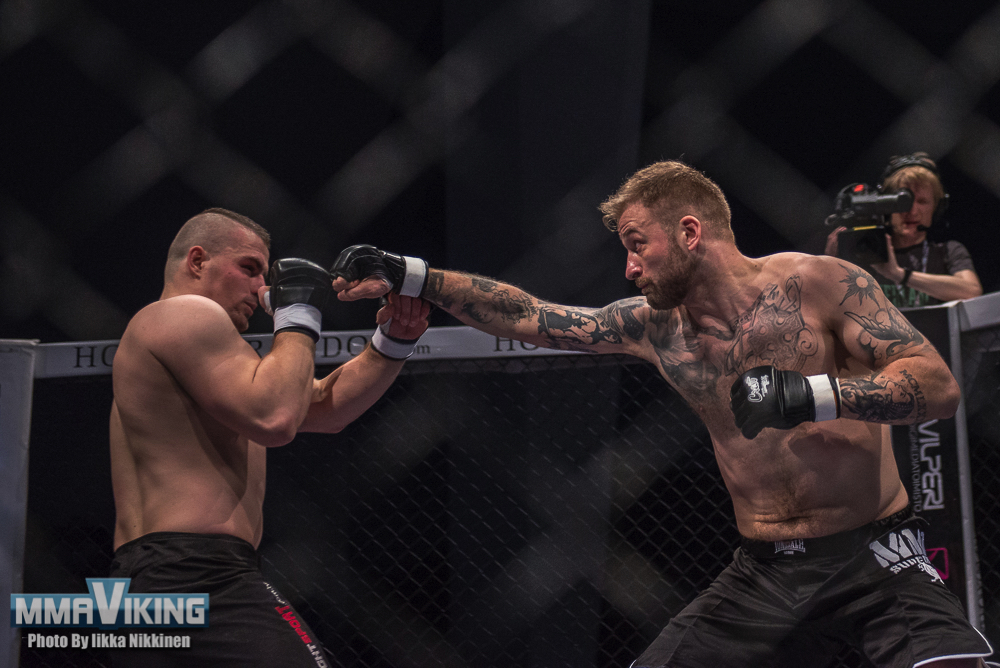 Heikkola kicked off the evenings card in Helsinki to the crowd's delight, elbowing visiting Matej Surin and opening up a "nasty cut" forcing a stoppage. Hear the post fight interview here of the fighter with four straight wins.
Video Interview