Zebaztian Kadestam brought his fans to the Solnahallen in Stockholm to face Norway based Håkon Foss in the IRFA main event in September. It was a Nordic Fight of the Year battle, ending in a split decision for Foss in Kadestam's first MMA fight in Sweden. "I'm not pleased with how the fight went. My plan is never to do as much grappling as it was in that fight and I think that I underestimated him a little bit so that was my mistake" says the Swede to MMAViking.com as he trains at Pancrase Gym.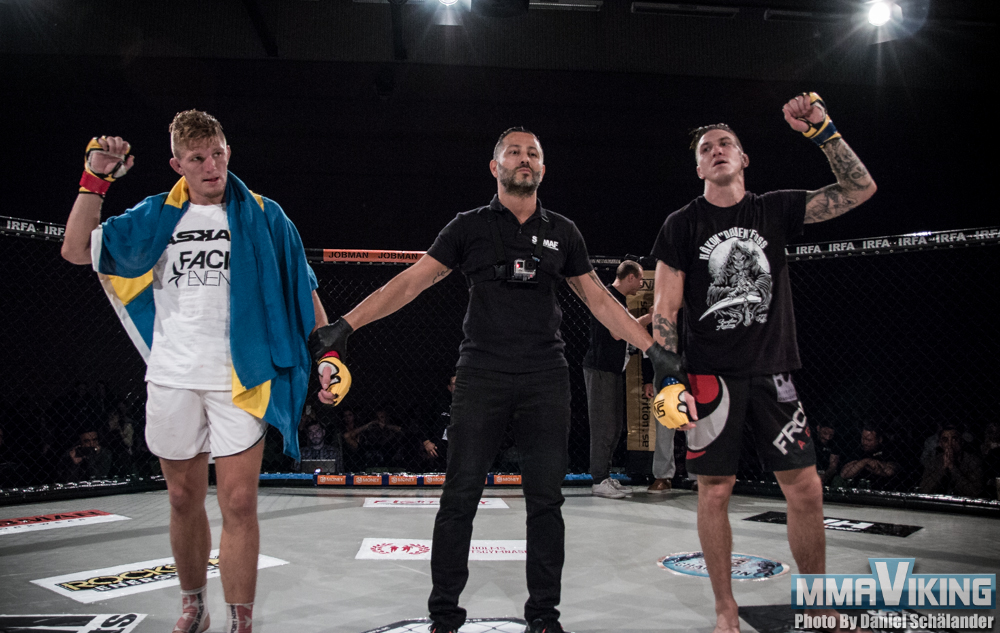 "The first two rounds was good for the crowd but the third round he kind of whopped me a bit in that one, but I wanna do it again" says the huge welterweight that wants the rematch.
"My plan is still the UFC and the top you know, so thats why I want this rematch"
"My plan was to do the Swedish championship in Muay Thai but I talked to my coaches here and they think that I should focus on MMA and really put in the extra work there, I think that it can have been a mistake on my part these past years when Iv'e been trying to compete in boxing and trying to compete as much as possible in Muay Thai so that my style have gone away from MMA striking to Muay Thai striking."
While Kadestam's goal is still the UFC, his next bout will be defending his PXC title "hopefully in March or April".
Check out the full video interview here, including some practice footage with the Pancrase pro team.