Edward Walls will go for his 5th straight win in his headlining bout on Saturday's Cage 46. "Don't blink" says the Ivory Coast born Finn that will face experienced Brazilian black belt Denis Silva. Additional Finnish fighters featured include Aleksi Mäntykivi, Olli Santalahti, Suvi Salmimies, Jesse Urholin, Aleksi Savolainen, Tuomas Grönvall, and Ville Mankinen, plus Swede Renato Vidovic and Estonian Sten Saaremae.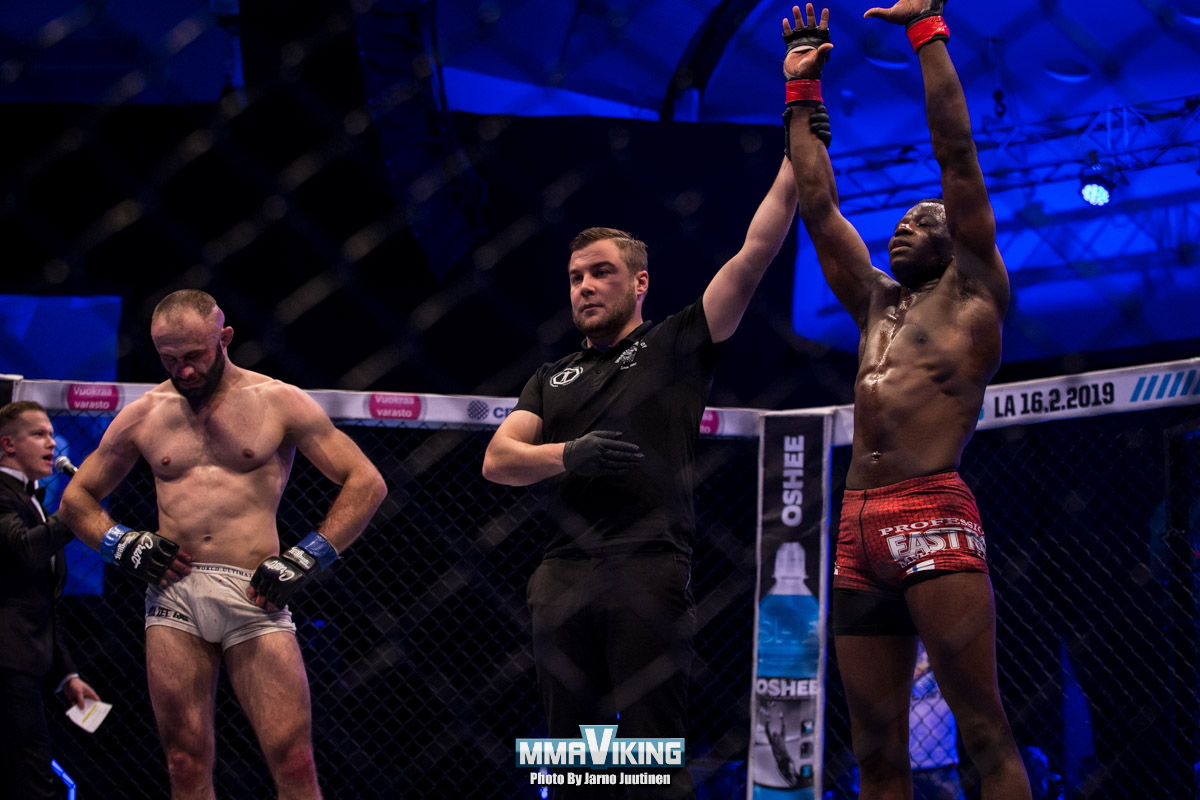 The MMA Lappeenranta featherweight (8-3) will have his hands full with the BJJ black belt Silva from Brazil (12-3-0) that has won his last three out of four fights, all by stoppage. Walls stopped the experienced Paata Robakidze (30-17-0) at Cage 45 with a brutal walk-off knockout over the Georgian fighter in the third round.
"I do not shy away from challenges" says walls that has plans to keep winning to eventually make it to the UFC. "Denis is a BJJ black belt with a few submission wins and a good standup. My ability to make the right decisions as a fighter will be my way to victory."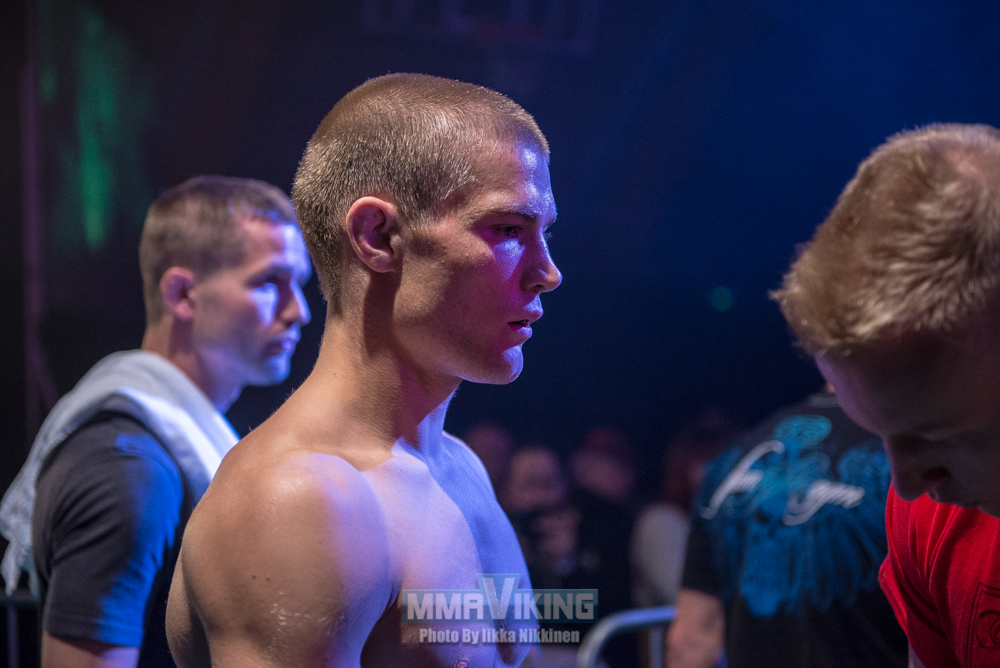 Kicking off the card is Ville Mankinen (0-1-0) from Finland that will face Sten Saaremae (3-1-0). Mankinen lost to Swede Viktor Gustavsson back at Carelia Fight 13 in 2017, so will be return after 15 months away.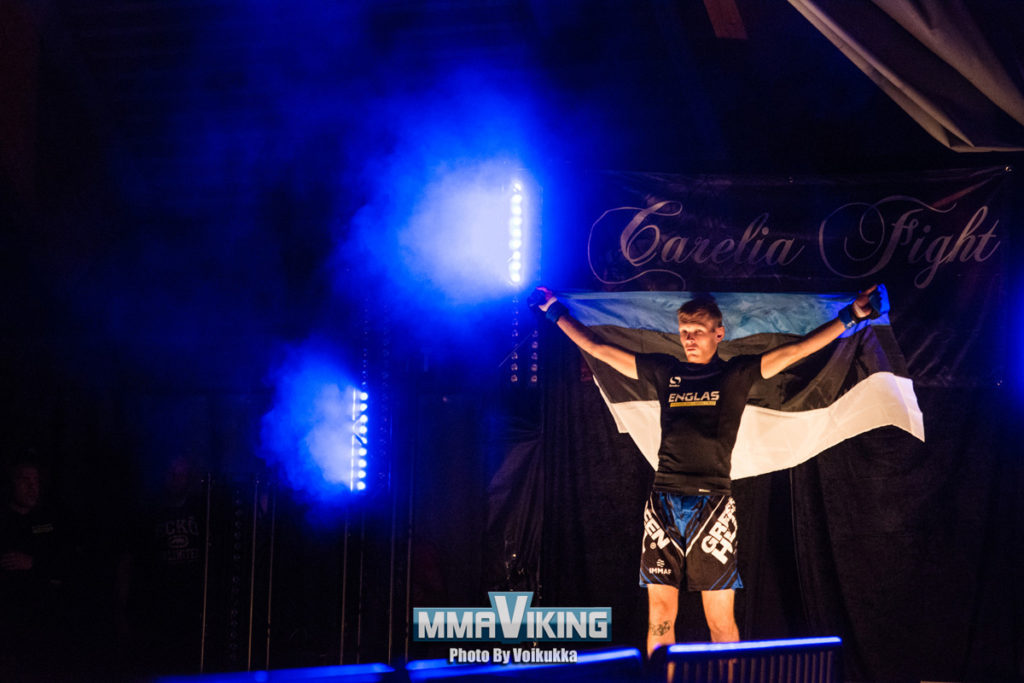 The Estonian fighter beat Jani Hägg last September at Carelia Fight 14 to show the Finish locals his potential. He will have the opportunity to do it again, this time with his first fight with the Cage promotion.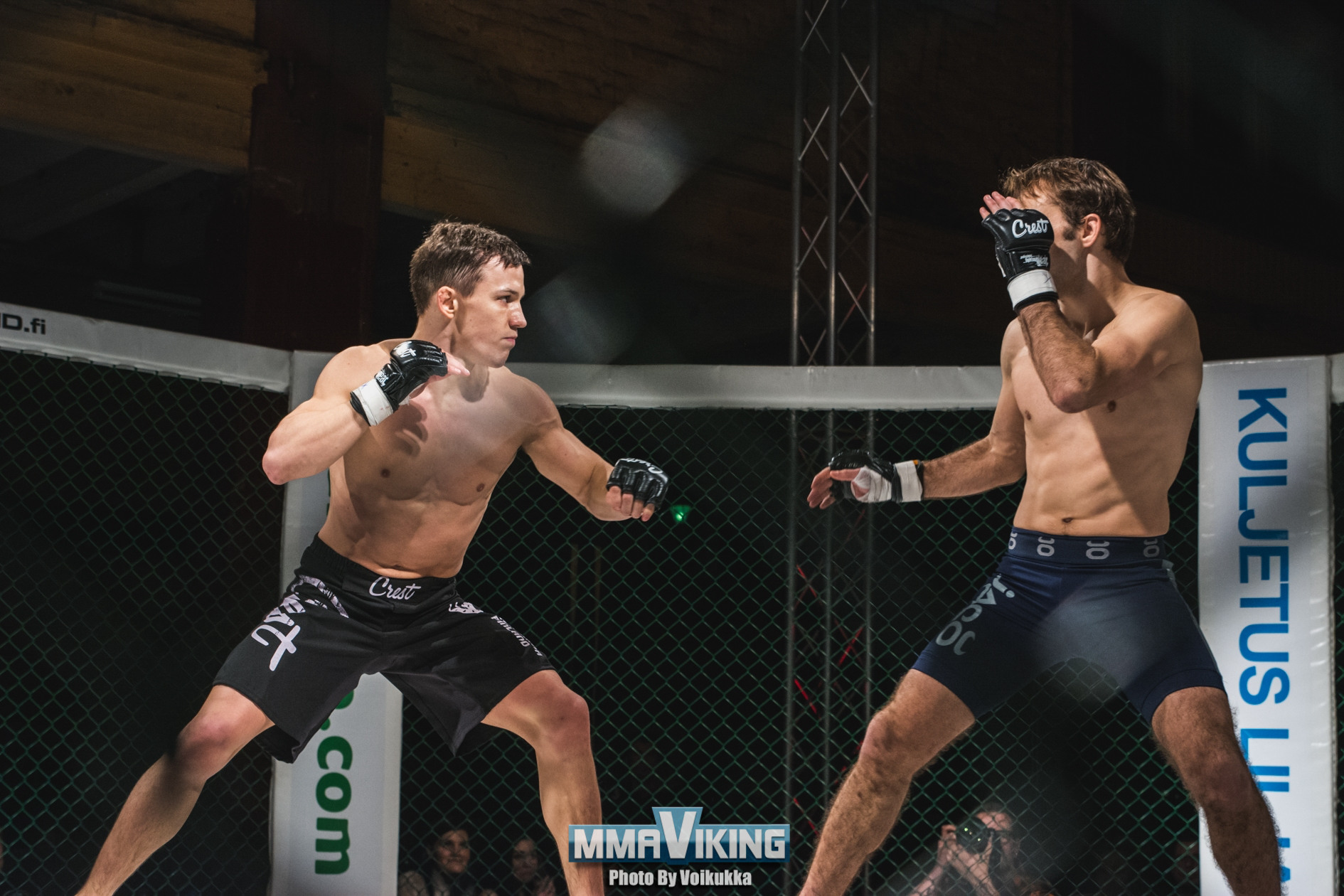 Tuomas Gronvall (2-1-1) from Finland will face Renato Vidovic (0-0-0) from Sweden in the bantamweight division. The GB Gym fighter lost to Ville Kyllonen in his last outing at FNF 16 in November after winning the two in a row.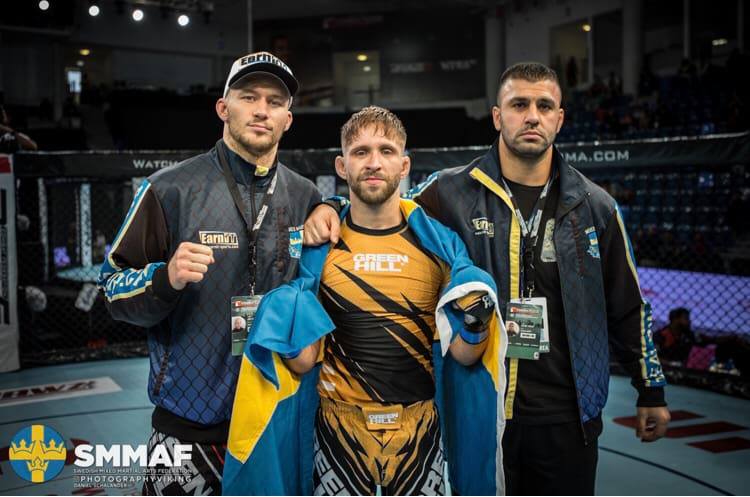 Vidovic is a IMMAF European Gold medalist out of Gladius MMA and a top prospect that will make his pro debut.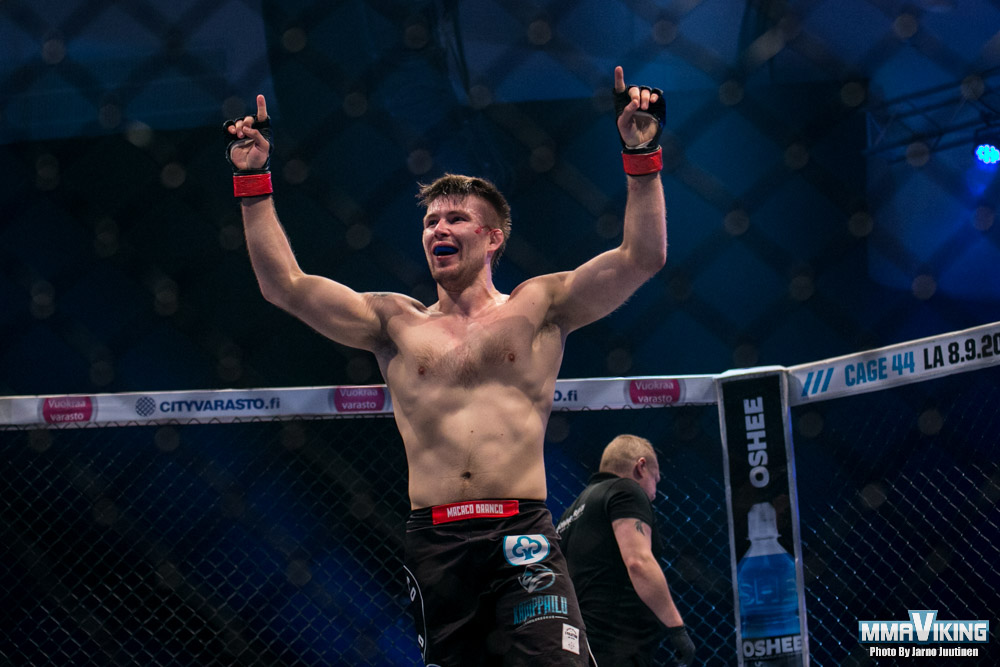 Jesse Urholin (2-0-0) from Finland will face Vojtech Garba (5-2-0) from Czech Republic in the middleweight division. The BJJ black belt secured an impressive first round TKO at Cage 45 over a more experienced fighter in Denis Vygovsky (now 7-5-0). The 22 year old Czech fighter is dangerous and a solid test for the ADCC Euro champ as he stopped Mikko Ahmala back at Cage 42.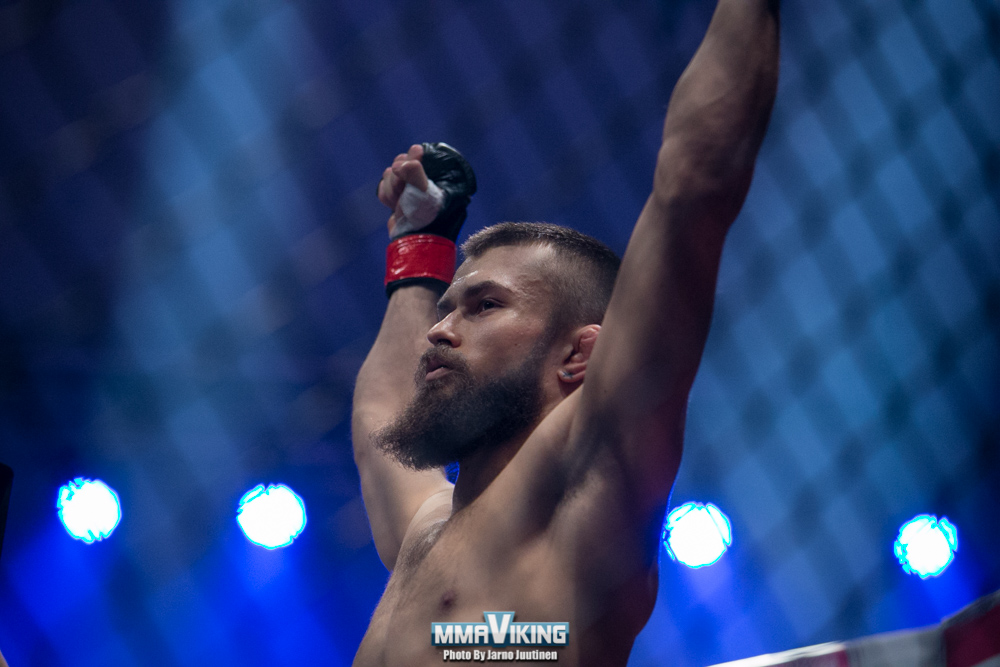 Aleksi Savolainen (6-4-0) from Finland will face Roman Dik (7-3) from the Czech Republic in the lightweight division. The MMA Imatra fighter dropped his last fight versus fellow Finn Toni Lampinen at Cage 45. Dik has had little luck in the Cage promotion, losing at Cage 41 to Matteus Lahdesmaki and Cage 42 to Olli Santalahti.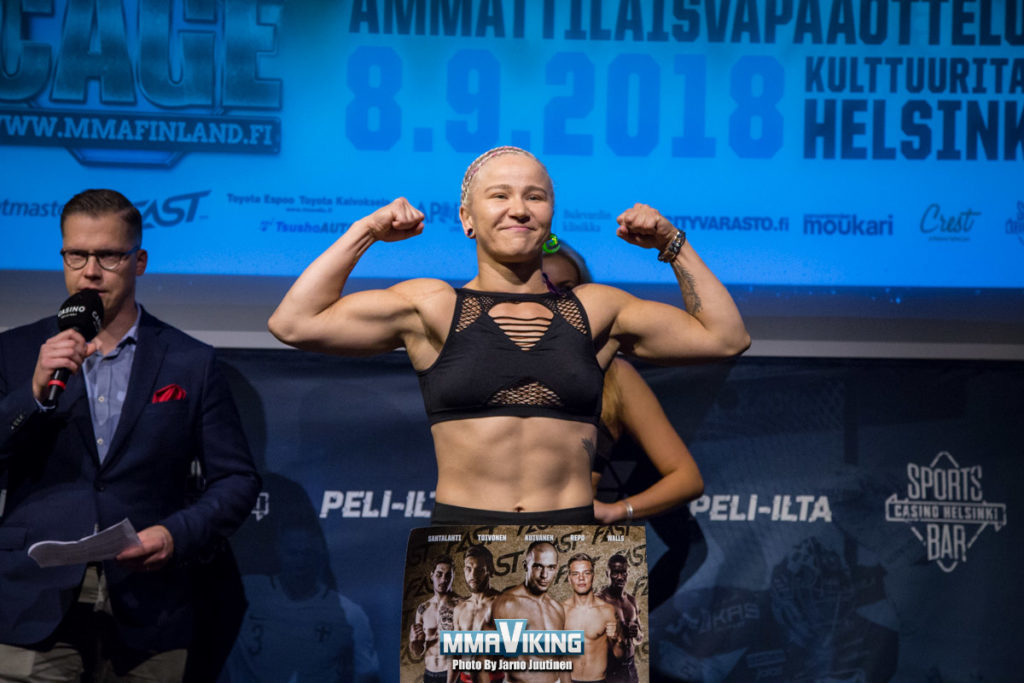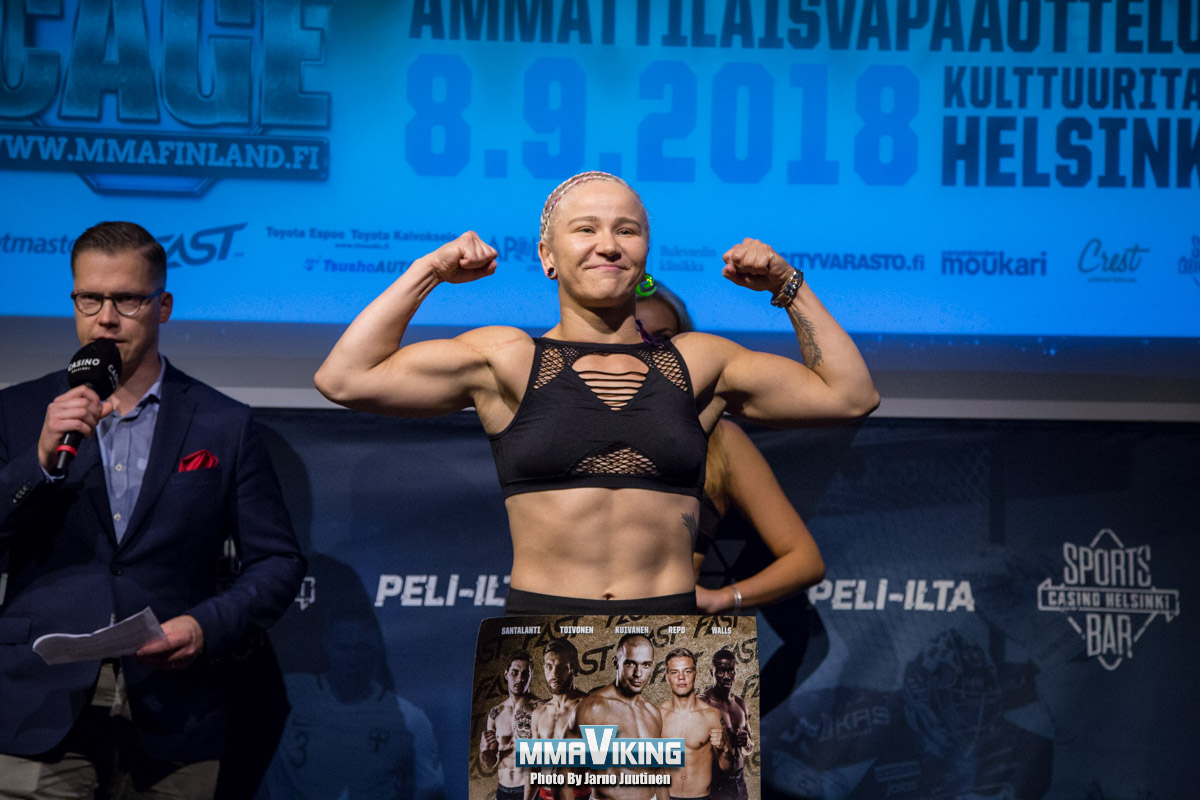 Suvi Salmimies (10-5-1) from Finland will face late replacement Karoline Martins (5-2-0) from Brazil at a catchweight if 58 kg. The "Rock Chick" has won his last three bouts with stoppages at Cage 42, Cage 43, and Cage 44. Martins fights out of Team Newpore and is only 21 years old. "Martins who is a great upcoming fighter. I am sure we are going to have a blast together inside the Cage" says the Finn.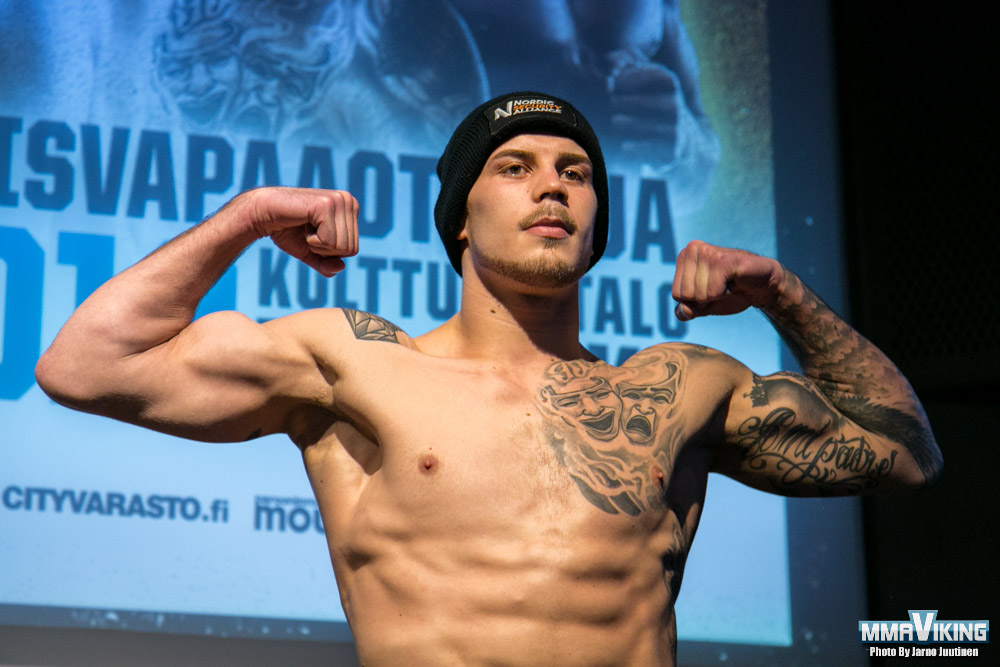 The "Amazing" Olli Santalahti (8-3) will face Rafael da Silva Cordeiro (8-2-0) from Brazil in the welterweight division. The Turku fighter had an impressive 8 fight winning streak before losing a decision in is last outing at Cage 44. The Thai Unit Muay Thai has won 7 out of his last 8 bouts on the regional seen, and has shown power in striking. A good opportunity for Santalahti to get back on track here.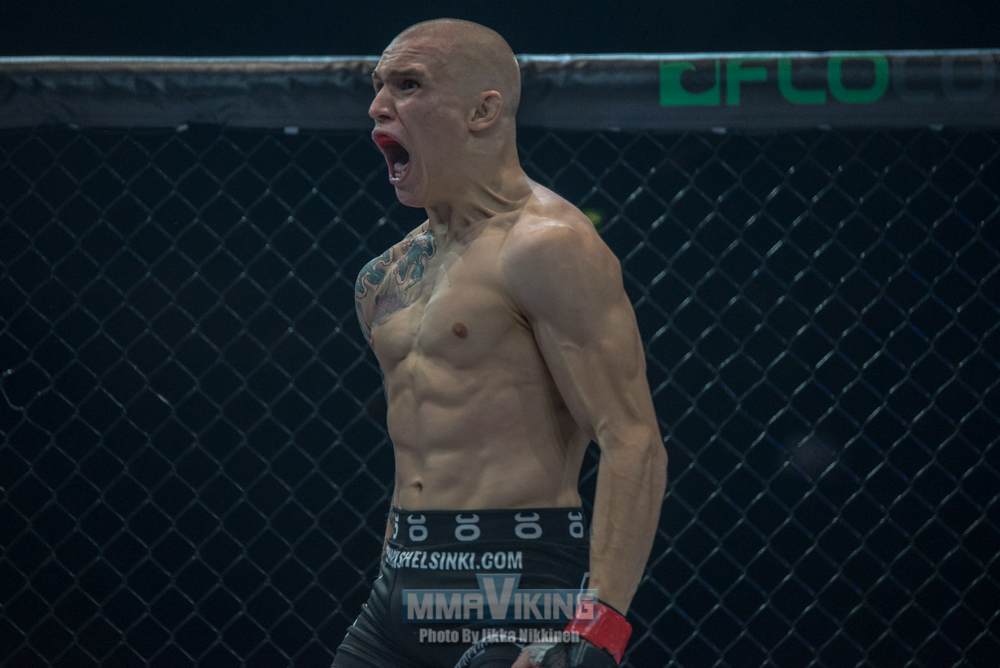 In the co-headliner, Aleksi Mäntykivi (11-5-0) from Finland will face Guilherme Cadena (25-16-0) from Brazil in at 163 lbs catch weight bout. Mäntykivi had a five fight win streak from 2014 to 2015, and has a TKO win over the Cage Warriors champ Soren Bak.
The heavy hitter lost to Jack Grant in his Cage Warriors debut, but will be featured here in the co-main event. Cadena had a 7 fight winning streak and hs fought in the Nordics as he lost to Guram Kutateladze in Sweden at Superior Challenge 18.
MMA Viking will be cageside at the Helsinki Culture Center reporting live, so come back for live blogging and photos.