Yosef Ali Mohammad (5-1) will fight in the semi-finals of the Inoki Genome Fight (IGF) Grand Prix heavyweight tournament taking one step closer to the Grand Prix title and a 10 million yen (approximately 700,000 SEK) grand prize.  "My main goal is winning" says Mohammad to MMAViking.com about his plans if he were to win the money.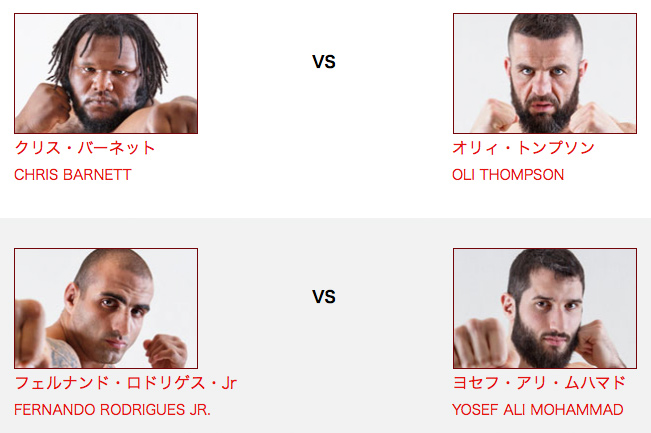 The top Nordic ranked Nordic heavyweight is three months away from a return to Japan, where he already notched his quarterfinal win against Dion Staring with a 48 second TKO.  On Saturday August 29, the Sweden based fighter will step into the Ryogoku Kokugikan in Tokyo to take on Team Nogueira's Fernando Rodrigues Jr.  "I got a impression that the Japanese people are very respectful" comments the Malmo based fighter about his experience fighting in front of the Asian fans.
IGF Promoting an Autograph from Mohammad
■プレゼント "北欧巨人"ヨセフ・アリ・ムハマド選手の直筆サイン入り色紙を1名様に! 【応募方法】フォロー&このツイートをリツイート 【応募締切】5月27日(水) ※途中フォロー解除は無効、当選通知はDMとなります #igf pic.twitter.com/JQAIcVFzin

— イノキ・ゲノム・フェデレーション (@IGF_OFFICIAL) May 21, 2015
"I'm so fortunate to have a great team behind me including my very, very close friends.  Also, a very big part of it includes my big brother that keeps me focused (and if I'm not sharp in my mind, he will kick my ASS) and Arben Latifi, the reason why I am in mixed martial arts world, and two other trainers Micke and Carlos help me on a daily basis." says Mohammad that is focused on a big 2015, which could end with a final bout on December 31 in a final bout for the 2015 IGF World Grand Prix heavyweight tournament.