Gunnar Nelson is officially signed to the UFC.  Halli Nelson, father and manager to the undefeated Icelandic prospect, tells MMA Viking just a few minutes ago "I can confirm that we have signed a contract with the UFC".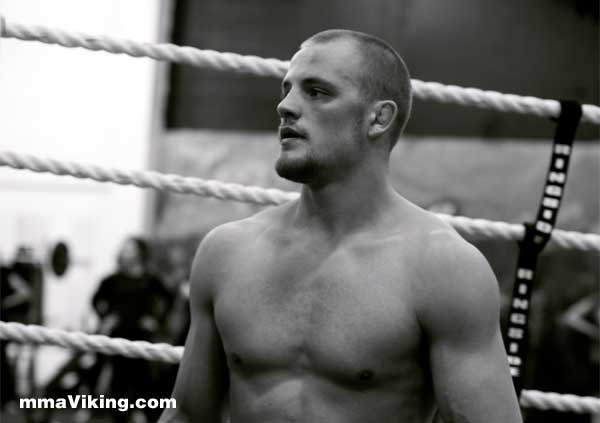 "We are happy with the agreement and Gunnar is of course both proud and excited to fight for the UFC." – Halli Nelson
The welterweight has shown marked improvement in striking and ground-and-pound in his short MMA career, and most recently dominated Alexander Butenko at Cage Contenders XII in February. The undefeated 23-year-old welterweight now has a record of 9 wins, 0 losses, and 1 draw.
The grappling prodigy has been one of the hottest targets fom major organizations since he started competing in MMA, and today all the rumors come to an end.
For some background, Gunnar Nelson was born in Akureyri, but grew up in Reykjavik Iceland. He started with Goju-Ryu karate at the age of 13 and was natural, grabbing medals in all his competitions and eventually being tapped as "Iceland's most up-and-coming karate talent" at 16.
He started training MMA and BJJ at 17, and received belts from Matt Thornton (Straight Blast Gym) and John Kavanagh (SBG Ireland), before earning his BJJ black belt under the legendary Renzo Gracie in 2009. The well schooled and traveled Icelander has taken trips to Hilo, Hawaii, with BJ Penn, and spends time training at SBG Ireland and at SBG Mainline in Manchester with Karl Tanswell. However today, Nelson spends much of his time in New York with Renzo Gracie and John Danaher, among others.
At the age of 21, he came out of nowhere to make an splash on the premier grappling platform ADCC (Abu Dhabi Combat Club World Championships). As a welterweight, Nelson was victorious over former heavyweight champion Jeff Monson and submitted light heavyweight David Avellan in a showing that put him immediately on the map in 2009.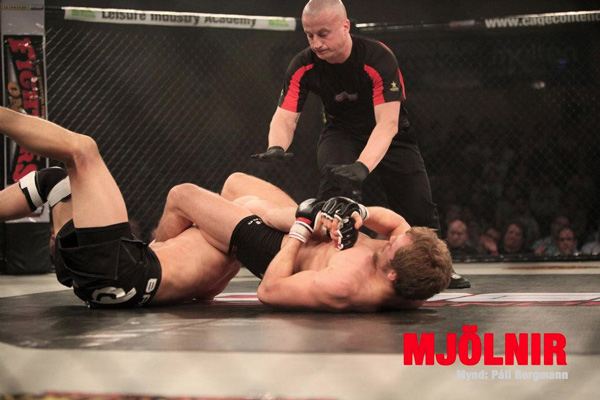 When back home in Iceland, look for Nelson to be training at Mjolnir (www.mjolnir.is)
Welterweight or Lightweight? UFC in Nottingham?
There have been rumors about Nelson looking to drop to lightweight, but "Gunnar will be fighting at welterweight (170)." says Nelson.
With the upcoming UFC in Nottingham card on September 29th, the rumors continue to swirl about his addition to the card. "A fight in Nottingham would be nice but nothing has been decided about that." says Nelson about the situation.
"We also of course hope this contract will only be the first in a long relationship between Gunnar and the UFC." says Nelson, of the newly established relationship.
Pascal Krauss Says He's Fighting Nelson (Update)
Tim Leidecker on Twitter at @TimLeidecker is reporting on Sherdog.com that German welterweight Pascal Krauss will make his return to the Octagon in September, and facing Gunnar Nelson. MMA Viking is awaiting comment from Nelson's camp regarding the matchup.
http://www.sherdog.com/news/news/Pascal-Krauss-Welcomes-Grappling-Wiz-Gunnar-Nelson-to-Octagon-at-UFC-on-Fuel-TV-5-44029
While no contract has been signed, usually when the UFC is putting together a bout, it is likely to happen. Stay tuned for official confirmation on Nelson's first bout.
More Gunnar
If you want to learn more about Gunnar, please visit our recent article UFC READY VIKING : GUNNAR NELSON.