Today MMAJunkie.com published paydays for the fighters on the UFC on Fox 5, which are made available to the public in certain states in the US.  The Washington State Department of Licensing outlined that the big winner of the night was actually the Mauler's opponent Mauricio Rua, who earned the highest of any fighter of $175,000.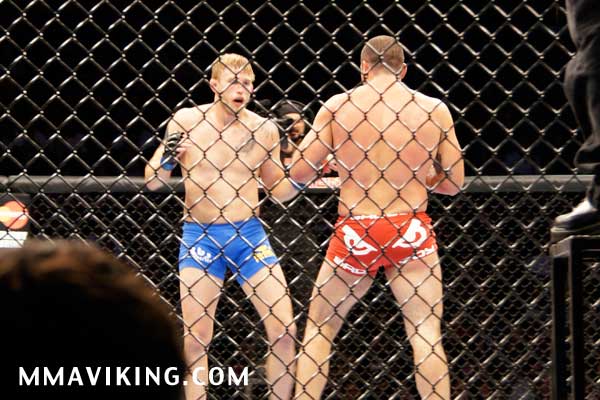 Gustafsson earned $60,000 total, which was $30,000 for showing up and making weight, plus another $30,000 for a win bonus.  BJ Penn also earned a big chunk of change, with $150,000.
It is important to note that these reported figures only include the "disclosed" payroll.  This doesn't include other "discretionary" bonuses that the UFC often pays behind the scenes, or pay-per-view cuts that may be earned for the top fighters.  These figures do not include any sponsor money, or any additional incomes outside of the fight purse made public below.
Paydays for all UFC on FOX 5 fighters:
Benson Henderson: $78,000 (includes $39,000 win bonus)
def. Nate Diaz: $50,000
Alexander Gustafsson: $60,000 (includes $30,000 win bonus)
def. Mauricio Rua: $175,000
Rory MacDonald: $42,000 (includes $21,000 win bonus)
def. B.J. Penn: $150,000
Matt Brown: $54,000 (includes $27,000 win bonus)
def. Mike Swick: $48,000
Yves Edwards: $32,000 (includes $16,000 win bonus)
def. Jeremy Stephens: $24,000
Raphael Assuncao: $38,000 (includes $19,000 win bonus)
def. Mike Easton: $14,000
Ramsey Nijem: $20,000 (includes $10,000 win bonus)
def. Joe Proctor: $8,000
Daron Cruickshank: $16,000 (includes $8,000 win bonus)
def. Henry Martinez: $8,000
Abel Trujillo: $12,000 (includes $6,000 win bonus)
def. Marcus LeVesseur: $8,000
Dennis Siver: $62,000 (includes $31,000 win bonus)
def. Nam Phan: $10,000
Scott Jorgensen: $41,000 (includes $20,500 win bonus)
def. John Albert: $10,000