Reza Madadi (13-4) is back in the gym and awaiting his second UFC bout assignment in his comeback after his time in prison. "If they give me a call today, I'll be ready tomorrow." says 'Mad Dog' to MMAViking.com at Allstar Training Center's open house.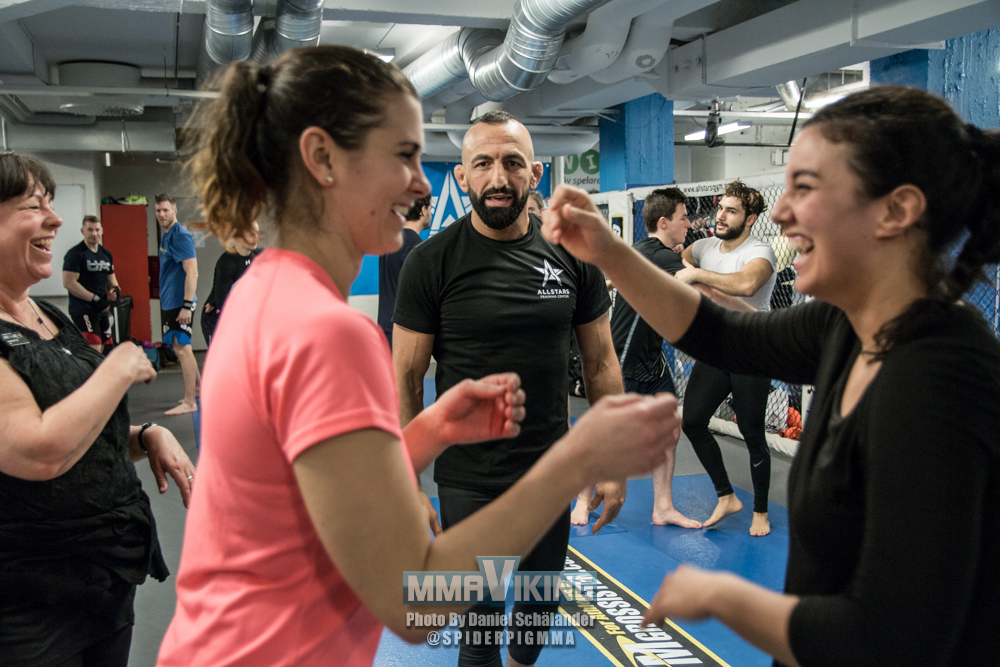 Madadi's profile has recently risen again, but this time due to a feature documentary capturing the last two years titled From Chaos to Comeback.  "I really wanted to show the truth about myself and let them see my family and everything." says the wrestler.  "It is important to show them the real Mad Dog"
"All the people see is one side of you, the weigh in, the fight, what the newspapers write about you, but they don't know your actual personality or what kind of guy you are."
The film is set for a February 4th release to an international audience, after being available in Sweden last month.  It was a top story for eight straight days at sportbladet.se and had over 60,000 views.
Among the highlights of the documentary was when his management team told him that he would be back in the UFC.  "When they said 'you are back', it was like something was released from my shoulders."
The UFC Fight Night Dublin co-headliner reflects back on his recent return to the Octagon and 15 minute battle with Norman Parke.  "We had a lot of trash talk but in the end he was a really awesome guy, like me."
While Reza's next fight will most likely be on one of the upcoming UFC cards in Europe against a top prospect, he does talk about the idea of battling Conor McGregor.  "I'll fight him for free" says the lightweight that thinks the Irishman crosses the line.  "If the UFC gives me the call I'll fight him right away."
Watch the full interview here :