Kimura.se, a leading Swedish MMA website, is reporting that the UFC will host its first event in Stockholm, Sweden on March 28, 2012.  Kimura reports confirmation from three different sources that the UFC has booked the Wednesday event, and in all likelihood the event would be an unnumbered UFC event or "Fight Night".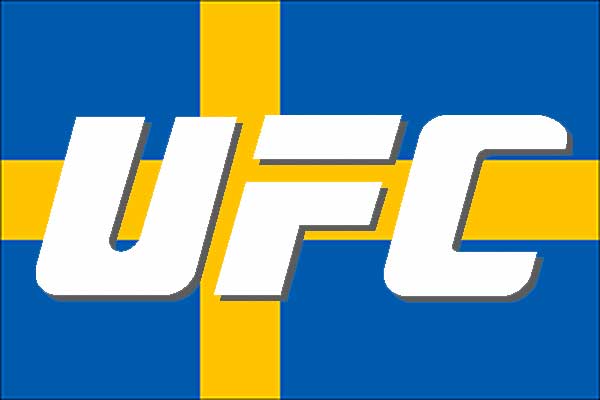 This would be the first UFC event in Sweden or any Nordic country. While the UFC has looked at various Scandinavian destinations from Malmo to Helsinki, it looks like Stockholm will be the first to be selected.
The UFC originally targeted an event this November 5th (read more about Sweden's "Lost Event") in Sweden, but Dana White came out and said that the event "fell through".  
The newly rumored date of March 28 for a "Fight Night" may also help the fact that the Swedish MMA Federation (SMMAF) does not currently permit bouts over 15 minutes, so the main event may not be at the UFC's newly established 5-round fights.  The UFC has considered Globen as a host for its first event, and this may be the destination for the Stockholm gala.
The last official word we heard from the UFC was in September when Lorenzo Fertitta Tweeted that Stockholm was the destination.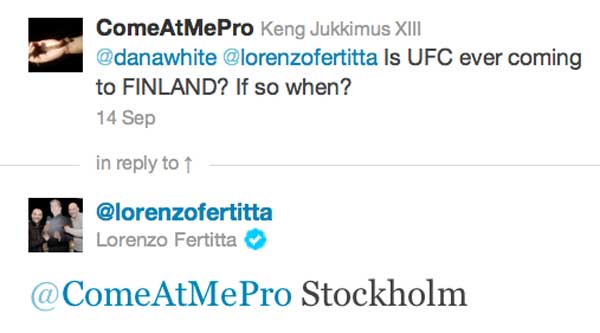 MMA Viking will continue to seek confirmation regarding this report with the UFC, and provide updates as more news becomes available. For a brief history on recent develops on the UFC's attempt to come to Sweden, visit the article on Sweden's "Lost Event".
"Like" MMA Viking on Facebook and follow us on Twitter for updates on the UFC coming to Sweden.