While the year is coming to the end, it is still an exciting time for Nordic MMA as many future stars take center stage in the cage in events in Sweden and Finland.  While most fans are familiar with Dane Nicolas Dalby (12-0) and Swede Pannie Kianzad (6-0), who both have Cage Warriors title tilts for the world to see online or on TV next Saturday, here are 11 other undefeated prospects that you may not heard of….. yet.
11) Daniel Teymur (2-0), Allstars Training Center, Sweden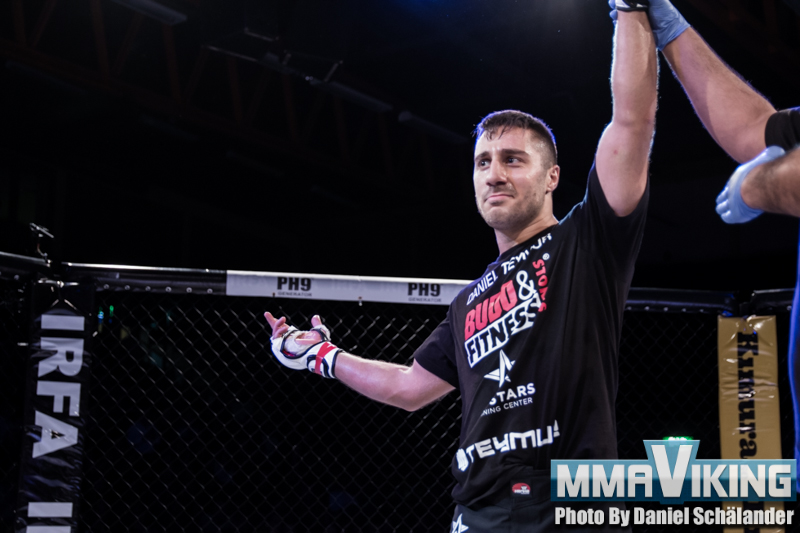 The champion Thaiboxer/K1 kickboxing fighter Daniel Teymur has transferred over to MMA.  While training at Allstars over the last year, the Stockholm based fighter is improving his wrestling and ground game.  Look for an always improving Teymur at IRFA on November 22nd.
10) Suvi Salmimies (2-0), MMA Utti / Team East Front, Finland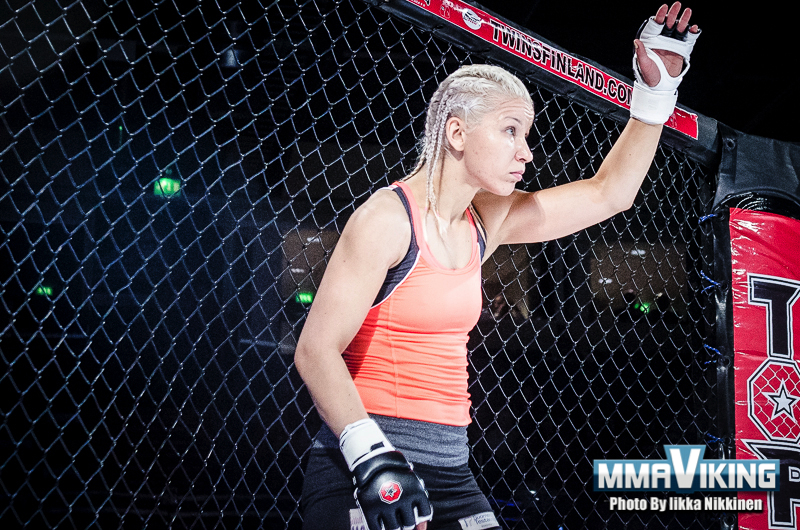 Kouvola's rock chick Suvi Salmimies will soon put her undefeated record on the line as she takes a big step up on competition against Sweden's Lina Eklund (3-2) at Södertälje's AXA Sports Center on November 29.
9) Mark O. Madsen (2-0), Denmark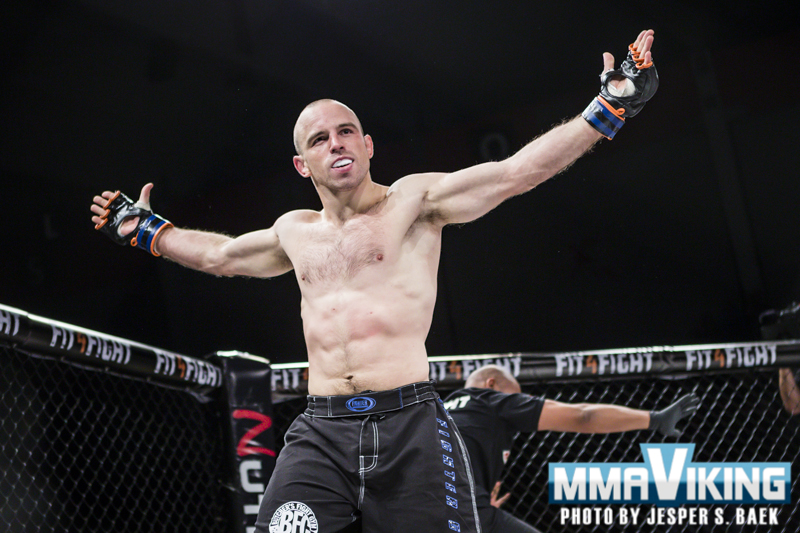 Danish Olympic wrestler Mark O. Madsen is specimen.  He can strike and has a mean streak.  After two dominant wins over lesser talents, look for the return of Madsen next year when (if) European MMA comes back on the scene in Copenhagen.
8) Iman Darabi (2-0), Pancrase Gym, Sweden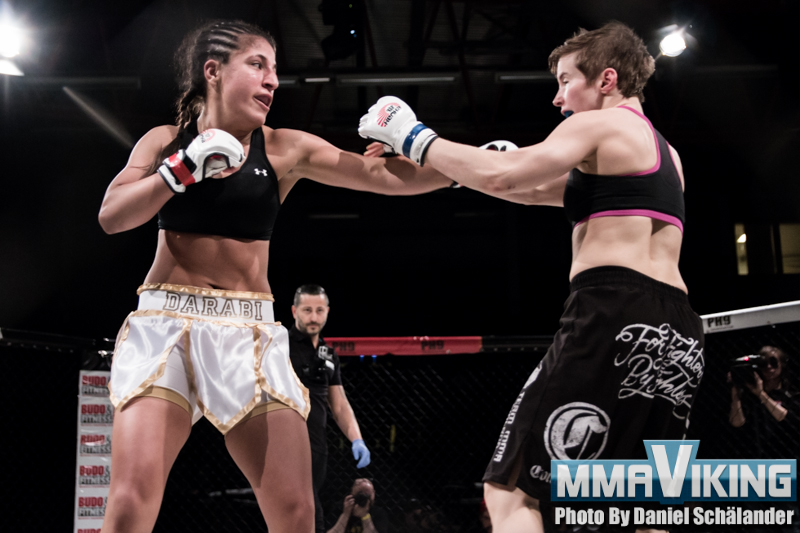 This straweight fighter is only 22 years old and will step back into the cage at IRFA on November 22nd in Stockholm. With a solid ground game, and an off-season physical regiment, look for a leap forward in skill from this Stockholm based fighter.
7) Oliver Enkamp (3-0), Allstars Training Center, Sweden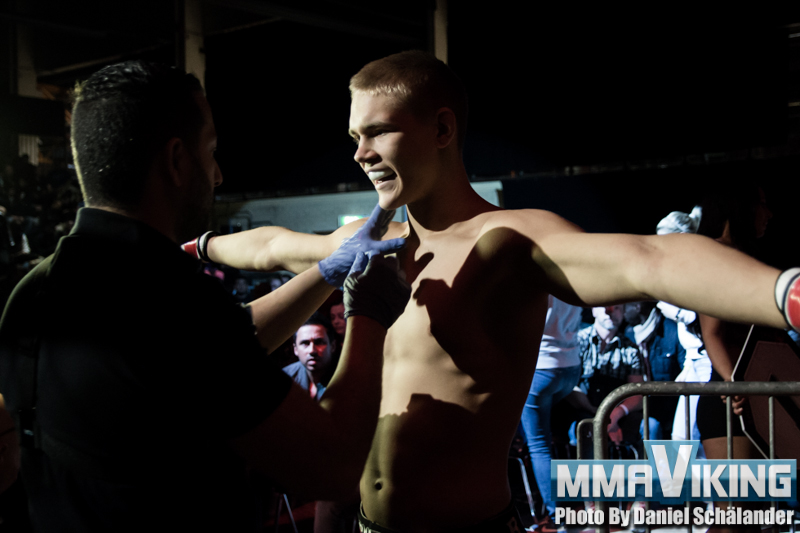 Enkamp is a top Sanshou fighter and a coach/trainer at Combat Academy kampsportcenter in Stockholm. The undefeated Swede however is sharpening his game with the elite at Allstars Training Center. In just his third fight, he faced the tough Georgian Guram Katateladze, and was able to show he is more than a striker.  Look for Enkamp's upcoming bout at IRFA 7 versus Lukasz Bienek on November 22nd.
6) Karl Albreksson (3-0), Pancrase Gym, Stockholm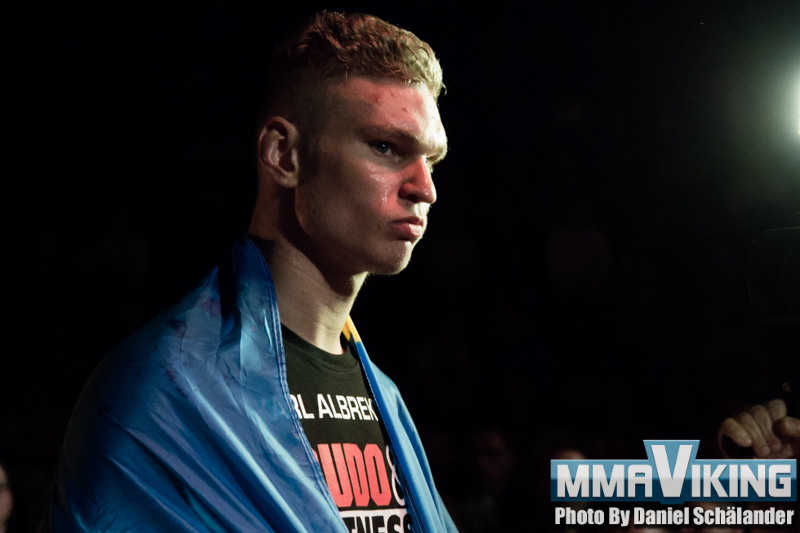 The light heavyweight fighter out of Stockholm is one of the more imposing fighters.  "King Karl" has taken out all three opponents so far, and will try and do the same against a more experienced Tomasz Janiszewski (5-3) at IRFA 7 on November 22nd at Solnahallen in Stockholm.
5) Frantz Slioa (4-0), Allstars Training Center, Sweden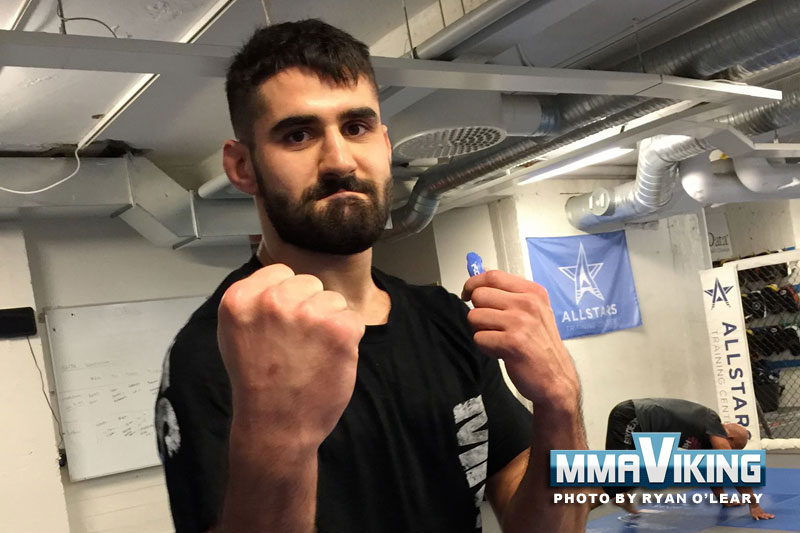 While not active in his three year pro career, Slioa is now set to take his career to the next level.  He beat a tough Rafael Macedo da Silva last April, and will face a veteran in Nicolas Joannes (11-9) at Superior Challenge 11 on November 29th.
4) Mohammad Babadivand (4-0), Allstars Training Center, Sweden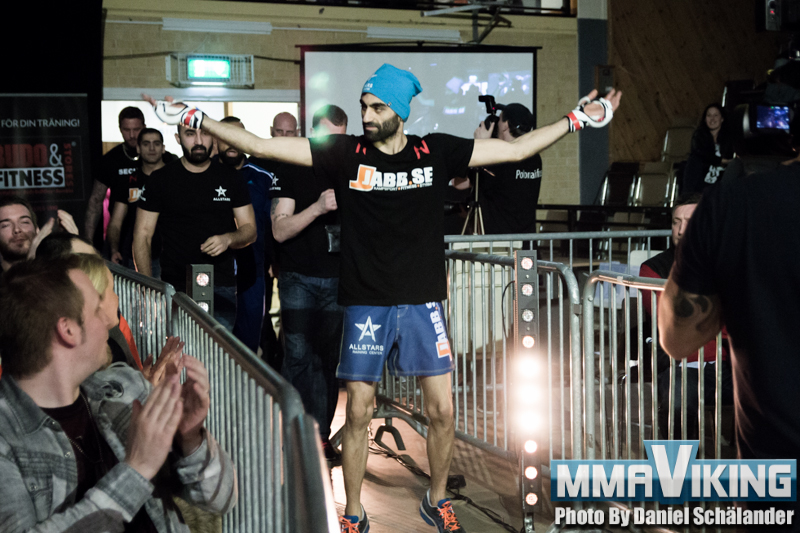 A popular fighter back training at HILTI back in 2008-2010, Babadivand has returned to the cage this year and accelerated his training with Allstars. He won back at IRFA 6.0 in April, and will fight for the bantamweight IRFA title on November 22nd at Solnahallen in Stockholm.
3) Teemu Packalen (6-0), FinnFighters, Finland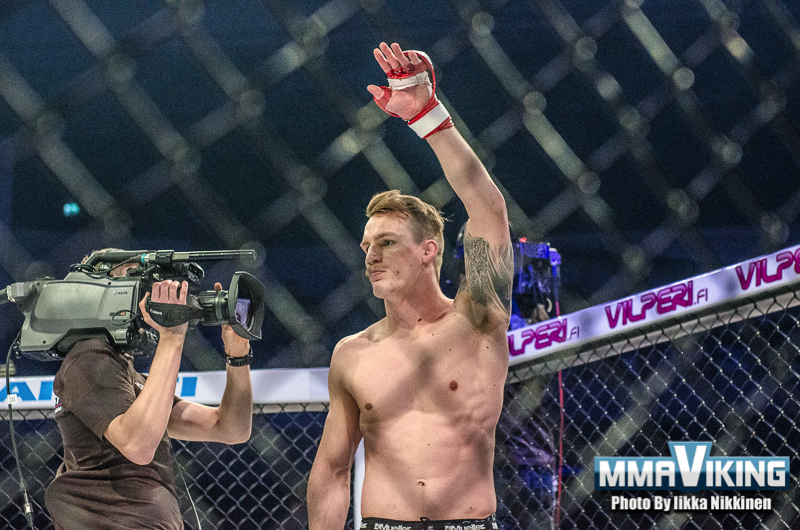 Packalen is a high level brazilian jiu-jitsu brown belt that has been focusing to improve his stand up skills. Packalen has been inside the cage for five minutes in his past three victories and he will put up his undefeated record against Hyram Rodriguez (12-11) tonight in Turku at Cage 27.
2) Søren Bak (5-0), CSA.dk MMA fight team, Denmark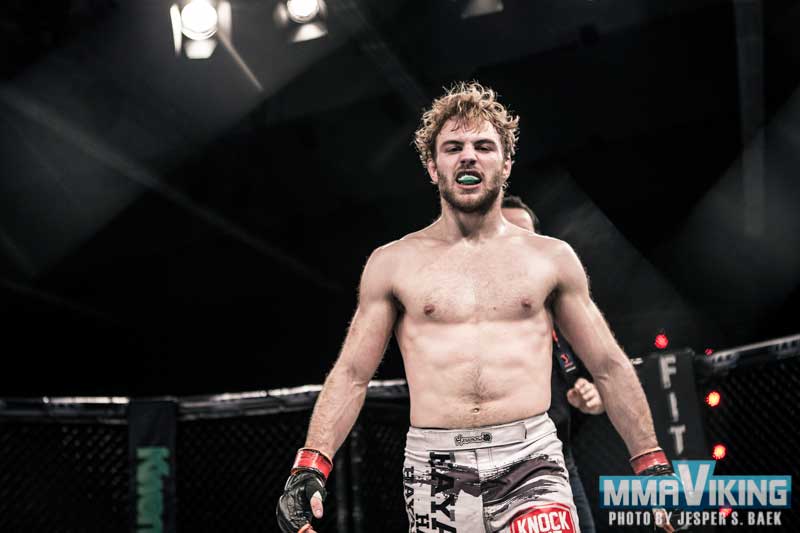 Bak has fought his entire career in Denmark, and most recently as a staple on European MMA cards, where he fought on the 3, 5, 6, 8 and 9, stopping four opponents by submission and one by TKO. The "True Viking" needs one or two victories over known talent to put his name on the map. However, with an undefeated amateur record to add to his undefeated pro run, the Dane is still one to look out for.
1) Mikael Nyyssönen (7-0), MMA Team 300, Finland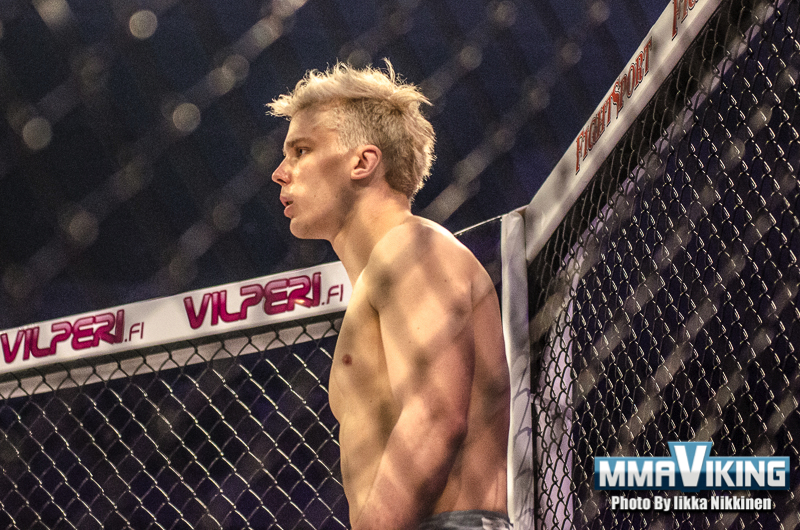 Tampere's undefeated will take his undefeated record against the tough Tommi Marttinen (8-1) tonight in Turku at Cage 27.  The talented and ultra tough grappler has submitted four of his last six opponents and is a staple at Cage events in Finland. He had some difficulties with his weight cut in his previous bout earlier this year. Over the summer he has reinvented his game by introducing a mental coach to his coaching staff.
Note : Iikka Nikkinen and other vikings contributed to this article.