While it has been tradition to learn of upcoming events three to four months out, the UFC will for the first time release the entire schedule for the year.  The event will happen on November 17th, and the unveiling of the complete 2015 calendar event will be called "The Time is Now".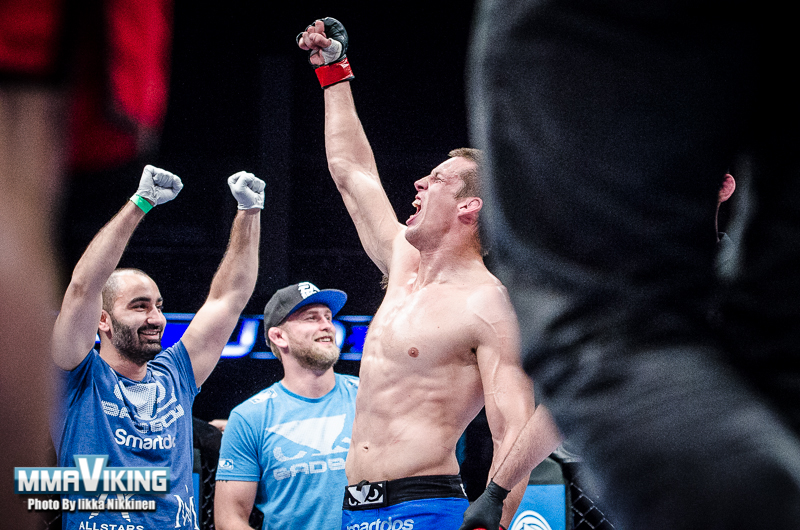 The UFC has announced that this event will include such stars as Jon Jones, Ronda Rousey, Chris Weidman, Anderson Silva, Conor McGregor, Lyoto Machida, and Nick Diaz.  These top stars are already locked up in one of the 5 events already on the schedule.
Rumors have been swirling about a January 24th card in Stockholm.  Matt Brown all but admitted in yesterday's Q&A session in Australia that he would be facing Tarec Saffiedine on the card, which would be a co-headliner.  With yesterday's announcement that Anthony Johnson is now back on the active UFC roster, a bout with Alexander Gustafsson could top the card.
While a UFC in Helsinki is less likely, the day to find out if it will be on the 2015 schedule is on Wednesday the 17th. Rumors picked up last year, as the Hartwall Arena submitted a proposal to the UFC. "There were a couple of things we didn't like" said Garry Cook to MMAViking.com shortly after the announcement that it wouldn't happen in 2014.  There have been some whispers of resumed talks, so fingers crossed on an event later in the year.
While the UFC will declare it full calendar, below are the events already in place.
December 20 – UFC FIGHT NIGHT™: MACHIDA vs. DOLLAWAY
January 3 – UFC 182: JONES vs. CORMIER
January 18 – UFC FIGHT NIGHT™: McGREGOR vs. SIVER
January 31 – UFC 183: SILVA vs. DIAZ
February 28 – UFC 184: WEIDMAN vs. BELFORT
The event will stream on MMAViking.com.  It has also been noted that the UFC will make a "very special announcement" at the event.