Finland's Janika Antinmaa Antinmaa nearly had a perfect 2018. The flyweight captured gold in the 2018 IMMAF European Championships then silver at the 2018 IMMAF-WMMAA Unified World Championships to earn mmaViking.com's 2018 Nordic Female Amateur Fighter of the Year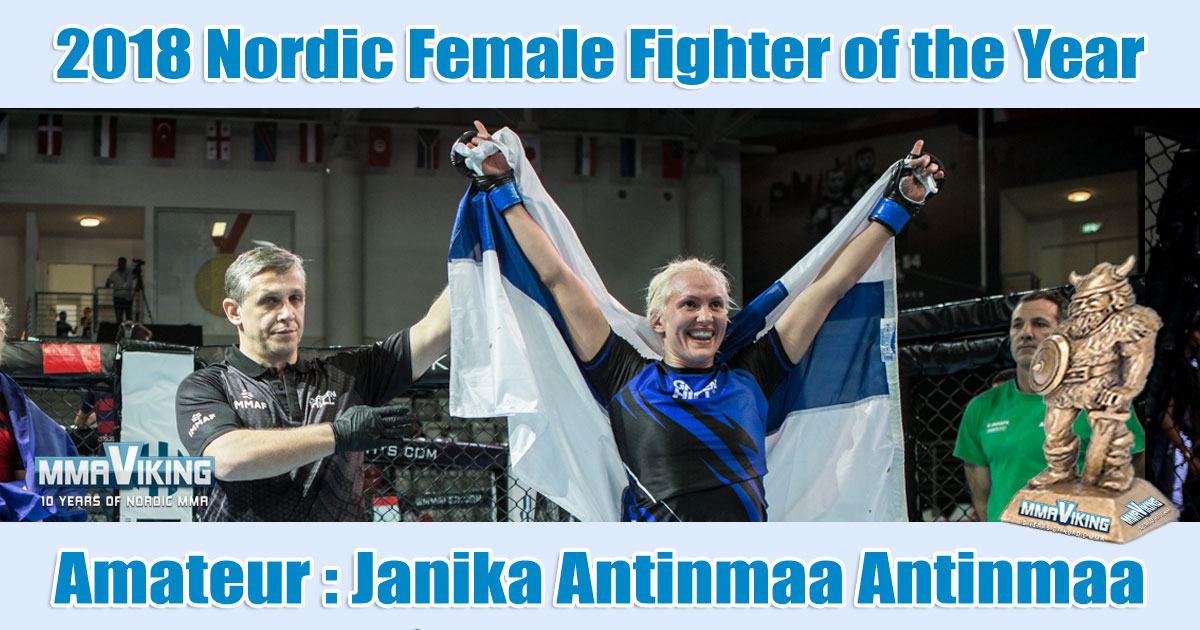 Antinmaa started the year with a split decision win over top Swedish prospect Elin Öberg in the opening round of the IMMAF European Championships in June. The Tampere fighter went on to win in the semifinals, then capture gold with a first round rear-naked choke over Italian Ilaria Norcia to capture gold in the finals.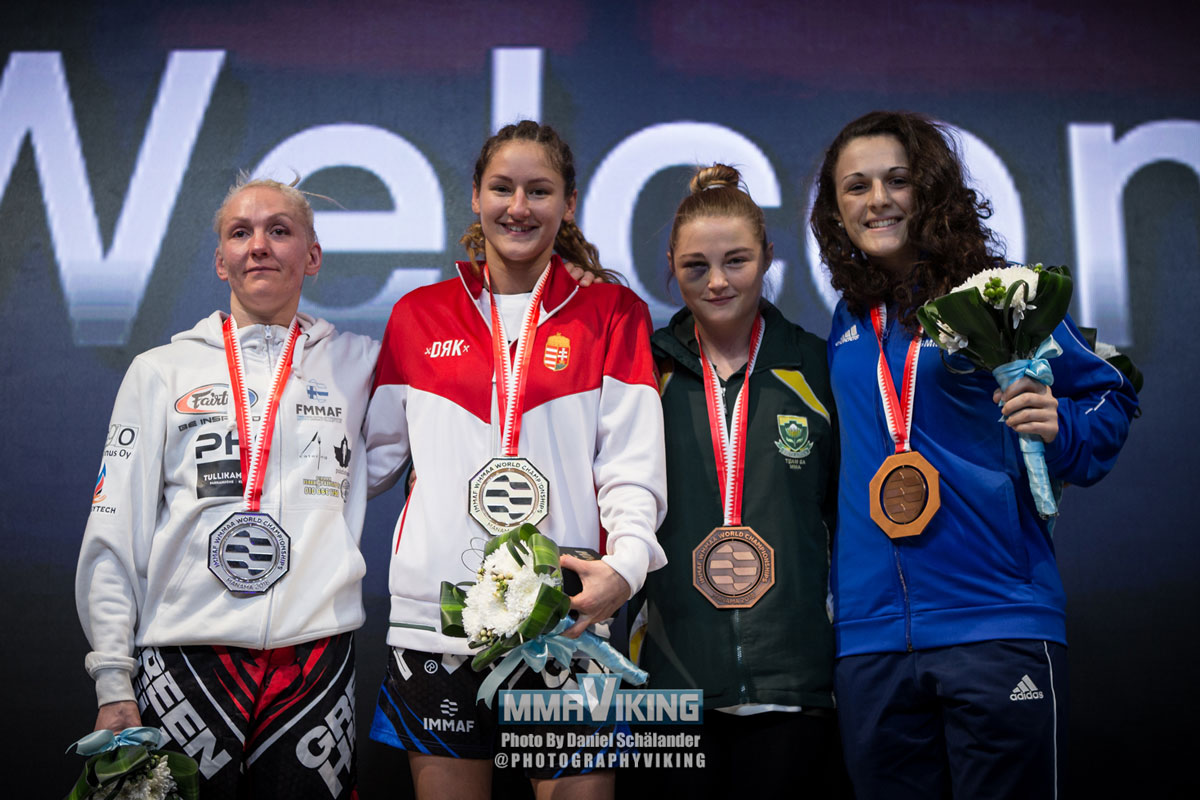 A unanimous decision win in the quarterfinals and semi-finals put the Finn in the finals of the IMMAF-WMMAA Unified World Championships, but unfortunately was stopped in the second round against Alexandra Kovács from Hungary.
In all it was an impressive 5 win and 1 loss year for Antinmaa.
Former Nordic Female Amateur Fighters of the Year winners include:
• 2017: Anna Astvik
• 2016: Cornelia Holm
Check out a complete listing of all of the MMAViking.com Nordic awards since the inaugural awards in 2011.