Icelands superstar Gunnar Nelson (17-3-1) ended the year on a high note with a spectacular second round submission victory over dangerous finisher Alex "Cowboy" Oliviera on December 8th in Toronto.  MMA Viking is at Gunni's home gym Mjölnir MMA in Reykjavik, Iceland to talk about the recent win, the new physique and cardio program, new wrestling attacks, growing up in Iceland, and targeting UFC London.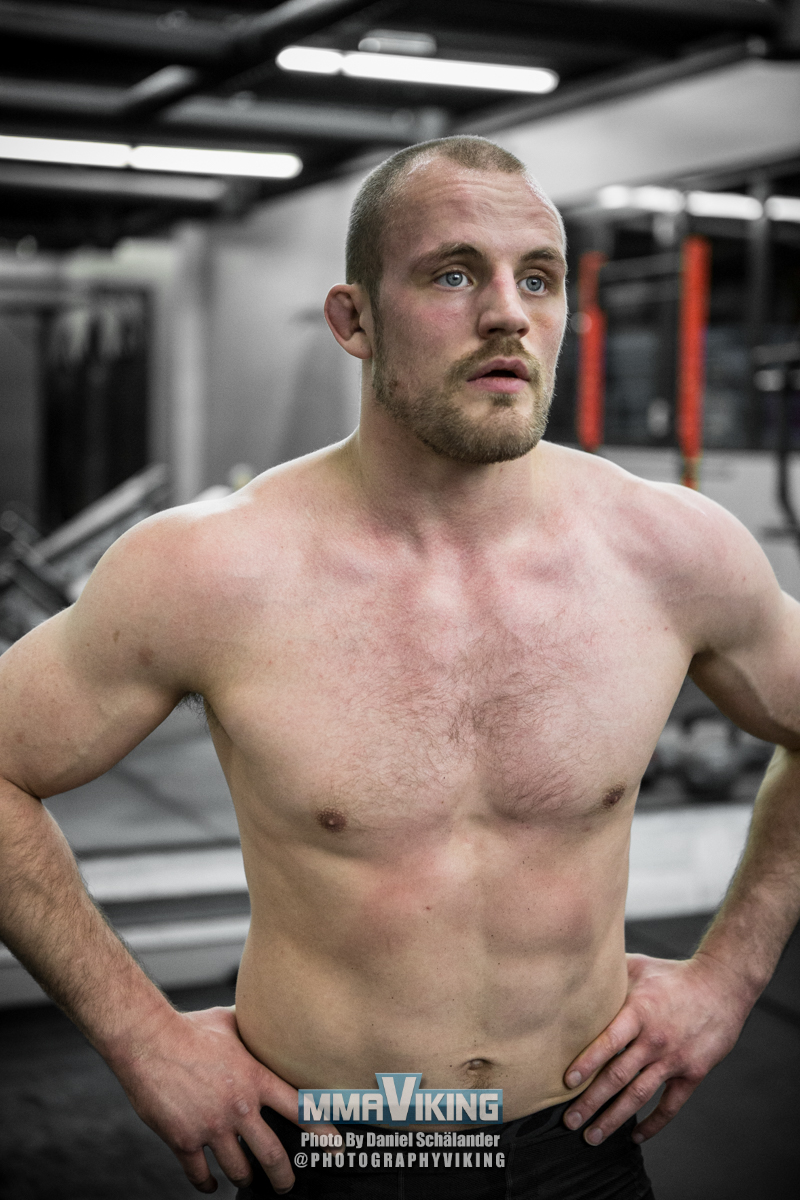 Time for Wrestling
"Gunni" made his return after injuring his knee in his camp leading up to a planned bout against Neil Magny last May.  "The long break wasn't ideal, I was trying to get a fight in and then I got hurt and took some time off after Ponzinibbio. Then I was ready to fight and when I finally got an opponent (Neil Magny), I injured my meniscus so I had to take some time off to get the surgery done and stuff so it wasn't ideal, but I had some really good training in that break and was able to work on a lot of different things."
The time away from the cage gave the #12 ranked Reykjavik based fighter an opportunity to step up his strength and conditioning regime and add some new weapons to his arsenal with Canadian wrestling coach Matt Miller, something that clearly showed against Oliviera.
"Matt first came here two years ago and has been here more or less for those two years. Training with him has really helped my wrestling a lot. It's given me loads of new attacks as well as a lot better takedown defense, I just feel the whole aspect of wrestling has opened up so much. I feel that my wrestling was always decent but looking back it was very limited compared to where it is today."
The New Physique
Leading up the fight a photo was released that stirred up a lot of hype regarding Gunni's new physique. But the soft-spoken Icelander thinks the reactions got a little bit out of hand.
"I think I've gained a kilo. Maybe I've lost some fat and gained some muscle but it wouldn't be too much. Of course if you take a picture and there's good light and I flex it looks really good, which I normally never do. But we did that one picture and everybody was going mental, just because I was flexing and I was quite ripped. But I think if I would've taken pictures all the time before you wouldn't have seen much change. But definitely there is some change, the training sessions are very different from what I was used to doing for my cardio, much more complex and a lot more effort put into them. I feel like they're very beneficial."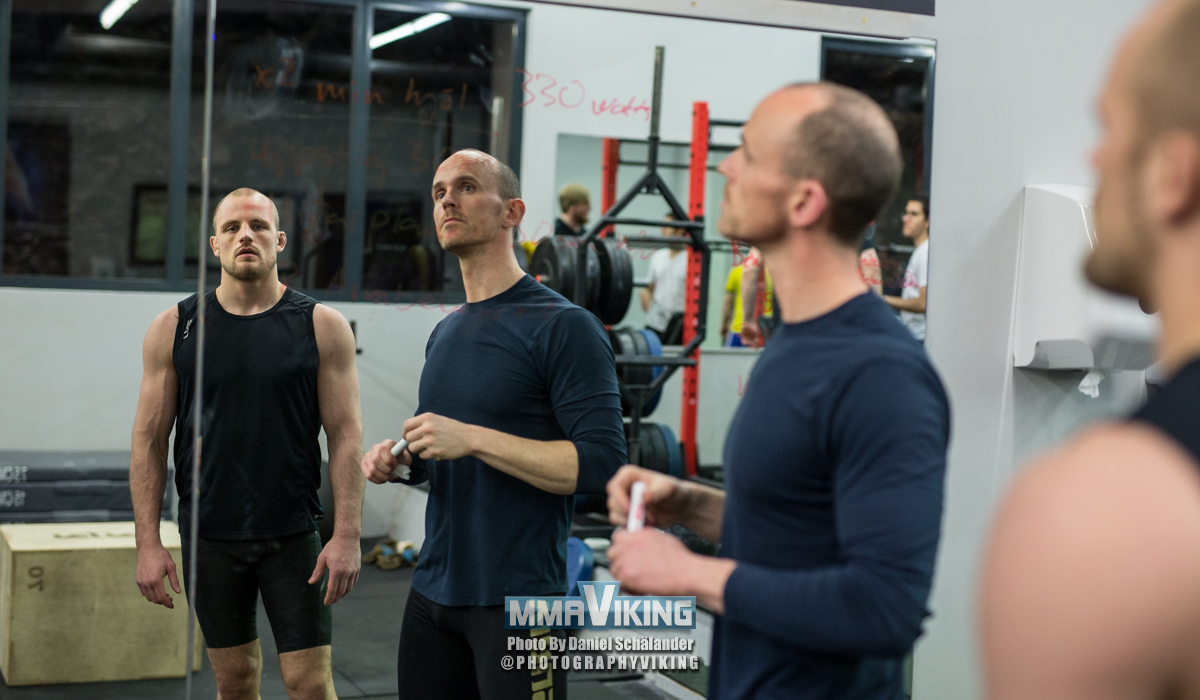 Weight Gain Limit
With only a kilo of mass gained "Gunni" remains one of the smallest fighters on the welterweight roster. Nelson and his team has always been strong proponents of taking measures to reduce the extreme weight cutting that we see in todays MMA landscape with insane weight cuts and fighters missing weight at almost every event. Nelson is now calling for action to be taken in form of a weight gain limit.
"I don't know what the best way [to mitigate extreme weight cuts] is but a weight gain limit is something I would like to add. So that you can't exceed a certain weight and going into the fight being into the next weight class above. Monitoring guys's weight off season or in camp and if guys are simply too heavy you just have to move them up a class. I think if they could get that going I think people would be a lot happier and it would be a lot easier and more enjoyable training camps with less risks of injury, less pull outs and guys who can keep their health longer. But still they'd be fighting guys the same weight. Realistically there are guys in WW that are cutting down from 90kgs or higher, putting it all back on and then guys are coming into the fight at 90kgs when they were 77kgs the day before.
It's ridiculous really, why wouldn't they just skip they cutting and weigh in and just show up at the same weight.
This is where it has developed and how it is today but I really think they should put some effort into changing for everyone's sake, especially the fighters health and longevity."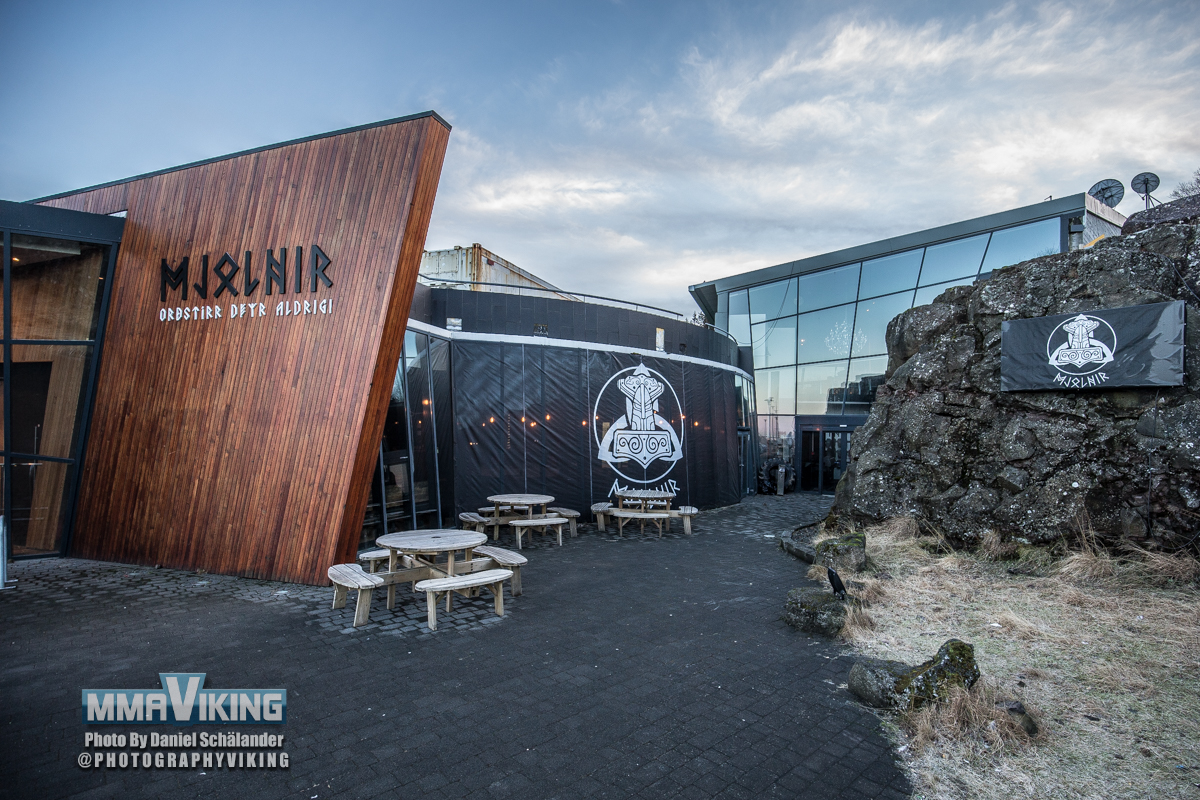 Training at Mjölnir
Nelson's team at Mjölnir have one of the most impressive training facilities in the world, as can be seen in our exclusive photo story. All preparations for Nelsons most recent fight with Oliviera was made at Möjlnir and with almost all of the camp leading up to Gunnars fight against Santiago Ponzinibbio also being held at the very impressive facility in Reykjavik it's safe to say that Gunni and his team has made themselves comfortable in the harsh Icelandic climate.
Even though it's a very big facility it's cozy and homey.
"This was a game changer for us. I'd say it's one of the nicer MMA gyms in the world. We have everything here and now we have many good training partners as well. We didn't use to have many guys but now it's changed. And also we have very good connections with people who are flying over for my camps and a lot of people want to come here to train and have their camps here. So this has really changed a lot, the vibe is great."  It was also reported last week that SGBi coach John Kavanagh, the godfather of Irish MMA will bring a 20 men strong squad over to Mjölnir to prepare for upcoming bouts at Bellator's upcoming Ireland event.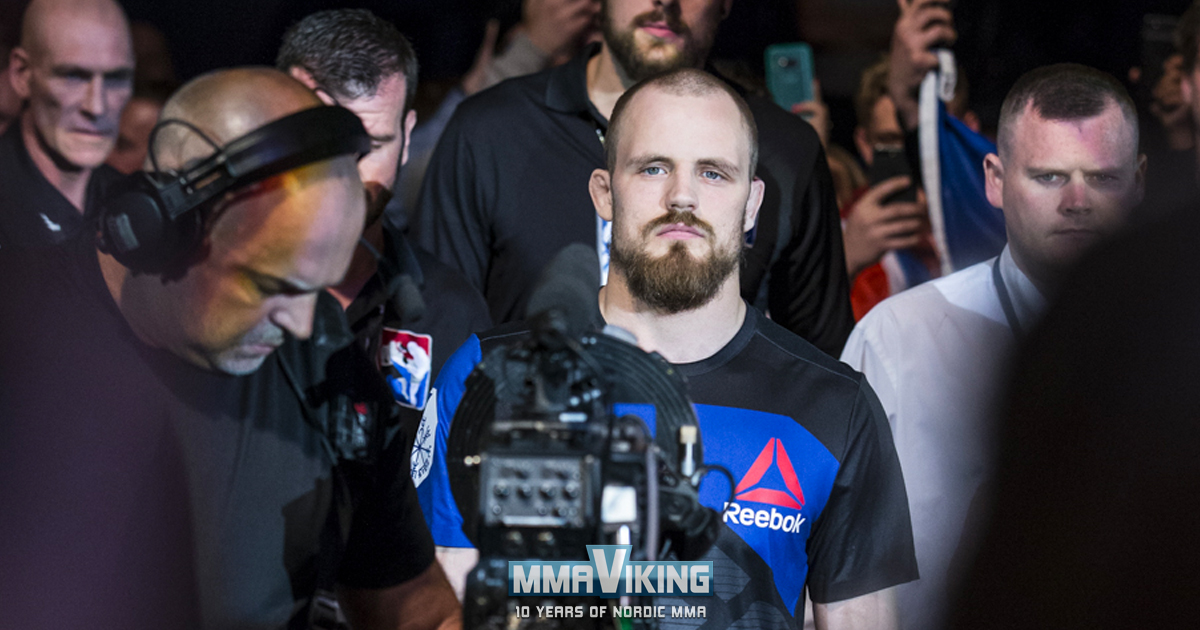 Representing Iceland
Iceland sets itself apart by producing an unreasonable amount of talent relative to the small population of the island nation. With a soccer team that has accomplished far more than anyone thought possible, record breaking strong men and a top ranked mixed martial artist in Gunni Nelson I wanted to know what he thinks sets the vikings apart.
"I think it must be something in our genes. Seeing all the strongmen we just seem to be very physical beings us Icelanders. I think mentality as well. We push forward and I guess if you look a few years back in time it was probably pretty tough here so people had to be tough. Nothing really grows here so the winters used to be very harsh and people didn't have much food and resources so we were survivors, tough survivors and that's maybe part of the reason. People here didn't just hang out and when they got hungry just climbed a tree and grabbed a banana. Everything had to be more in time and you had to set yourself up nicely for winter so you had to work hard to survive. Maybe that's some of it."
Sports are also deeply ingrained in the fabric of Icelandic culture with supporters crossing the globe to support their athletes.
"Sports are very popular here and soccer is the most popular so most play that from a very young age. I think everybody at some point does sports for at least a few times a week. And a lot of people work out. You won't see a lot of obesity here. People keep themselves in shape and those who do sports competitively really push themselves to become the best and even though we are few people and don't have the best trainers and the best facilities, today you can find a lot of stuff online and you are more up to date to what's going on, what's new and what people are doing. So it's a bit easier.
I think it just comes down to passion and work ethic and I think being a bit isolated and in your own world can really inspire you and give you more energy to really be yourself in a sport and create you own style.
My people have followed me to all my fights. A lot more people than I know come to all my fights. I've met people on the streets and tell me they've been to every single fight and I'm like "holy shit that's phenomenal". Stuff like that really pushes you further and it just warms the heart that people appreciate what you are doing and gives them inspiration as well."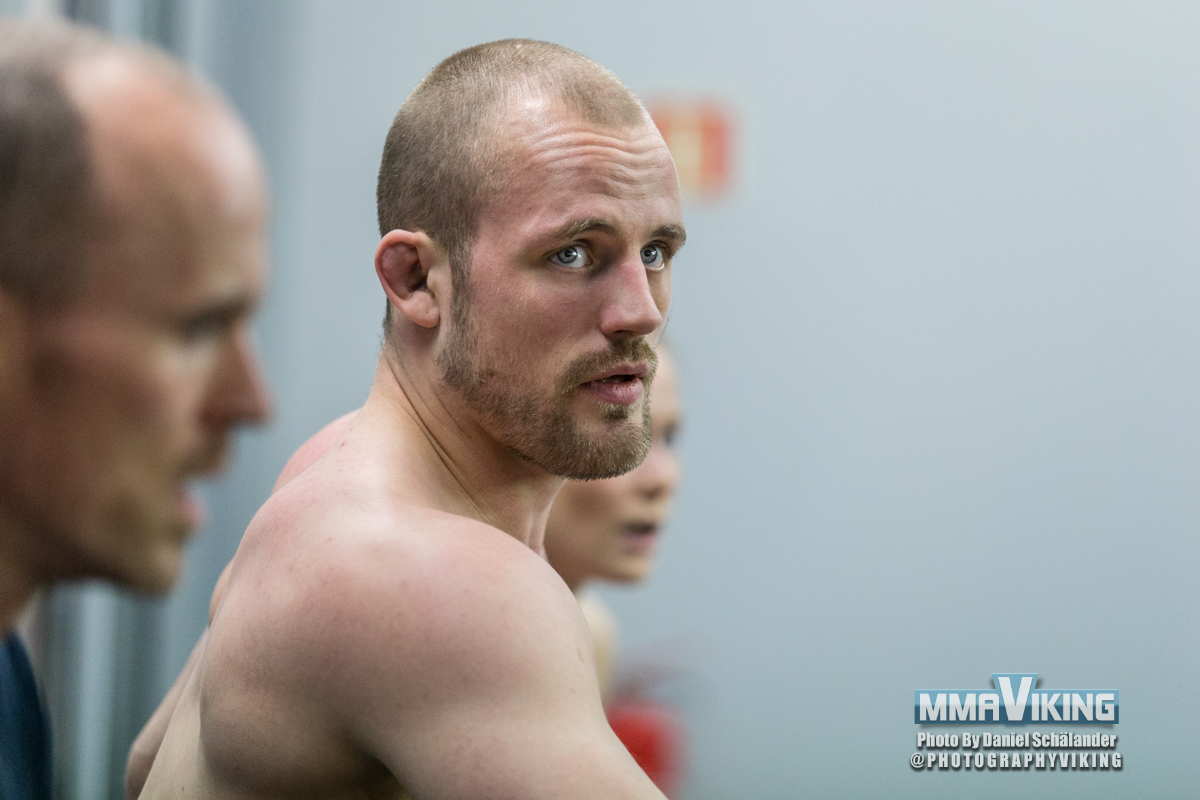 London Calling
With Gunni being out of action for a long time before making his way back to the octagon last December the Renzo Gracie black belt is eager to get back into the action as soon as possible and has set his sights for the upcoming London show in march.
"Obviously I'd love to get that rematch with Ponzinibbio. I feel like I deserve that match and I really want it and I think I'll definitely get it in the near future. If it's going to be the next fight or the one after that I'm not sure but like I've said before any one there [in the top ten rankings] I'll probably be looking to fight on March 16th in London, that's the plan now. I just have to get some things confirmed but that's what I'm looking for and who against? You know me, I'm never that picky."