Cage Warriors was last in the Nordics in 2014 with Cage Warriors 66 in Copenhagen, which one of the best cards to feature up-and-coming talent with six fighters (Dalby, Hadžović, Svensson, Lansberg, Hermansson, and Elmose) moving on to the UFC after the event.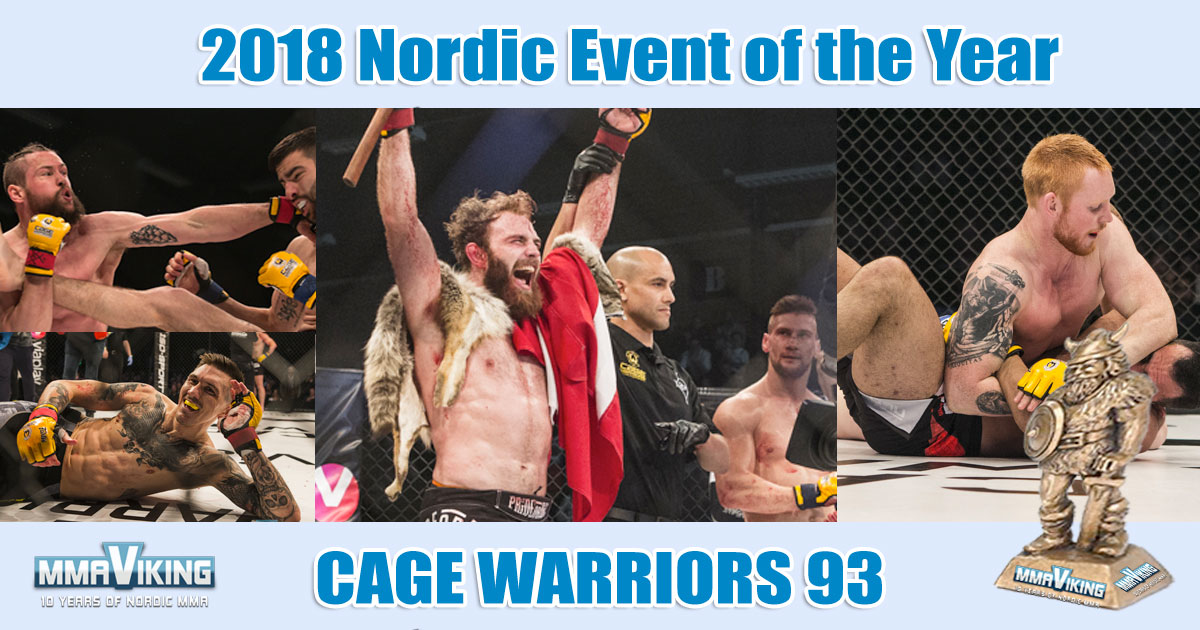 The promotion returned to Scandinavia for the second time with another stacked card four years later, featuring top local talent, prospects, and Nordic stars with their Cage Warriors 93 card on April 28th in Gothenburg, and it turned out to be the 2018 Nordic Event of the year.  The event gets the nod for the Nordic Event of the Year, ahead of other such stellar cards in 2018 as Superior Challenge 17, Superior Challenge 18, and Danish MMA Night.
The card was headlined by the return of Danish UFC vet Nicolas Dalby, a lightweight title contender bout between Soren Bak vs Alexander Jacobsen, a much hyped Swedish clash of Cornelia Holm and Malin Hermansson, plus much more.  Adding to the event was the location back at Lisebergshallen, a house that the local Swedish promotion The Zone FC built till they stopped putting on events in 2015.
Saeed Ganji pulled off a nice their round submission over Mohamed Habal early in the early prelim card. Norwegian Kristian Lapsley was unlucky with an early stoppage against him when facing Modestas Bukauskas. Per Franklin and Rafael Macedo got wins in front of their Gothenburg fans.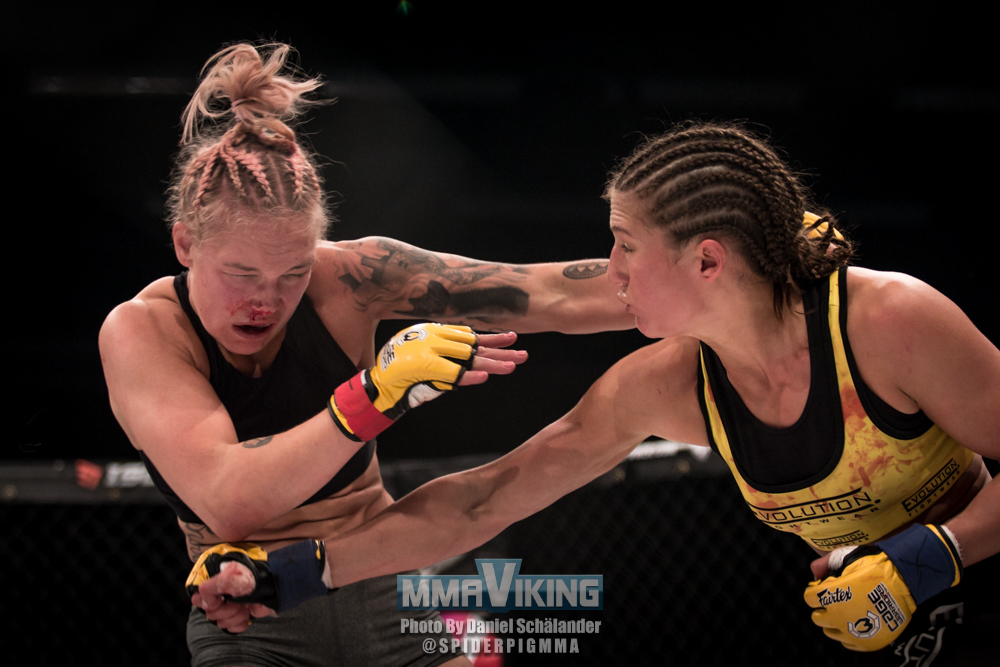 Thomas Robertsen got a solid win over Saeed Younsi with a first round stoppage. In a battle for the #1 Nordic woman's battle at 125 lbs, Malin Hermansson won a decision over Cornelia Holm in a high-level Swedish clash.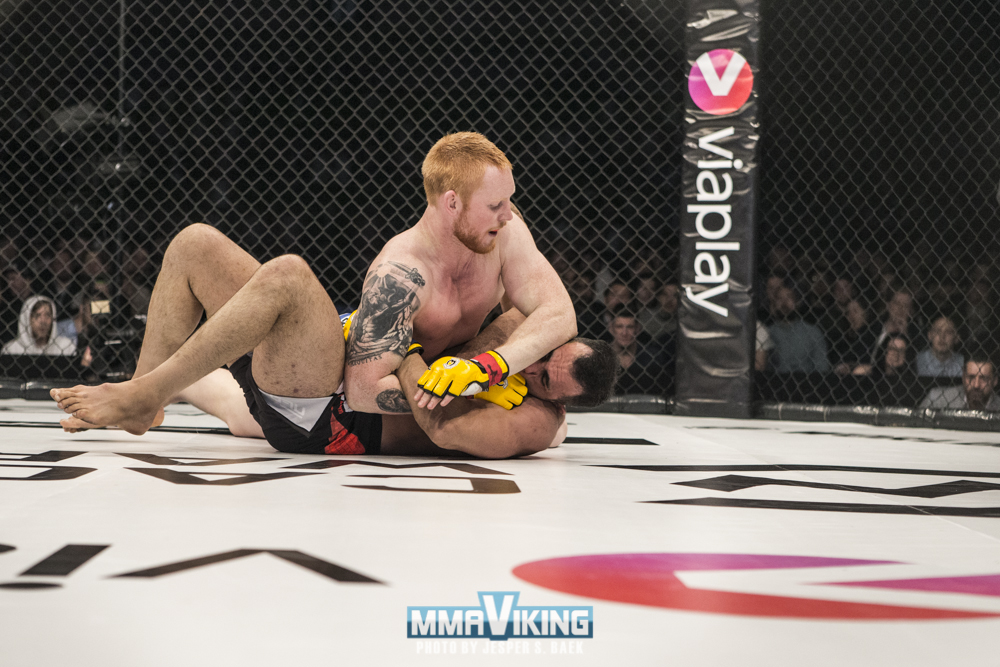 Håkon Foss stopped veteran Jack Mason to end the prelims with a massive stoppage in less than 2 minutes.
Junior Karanta was another local fighter, but the heavyweight ended up getting stopped in the third round.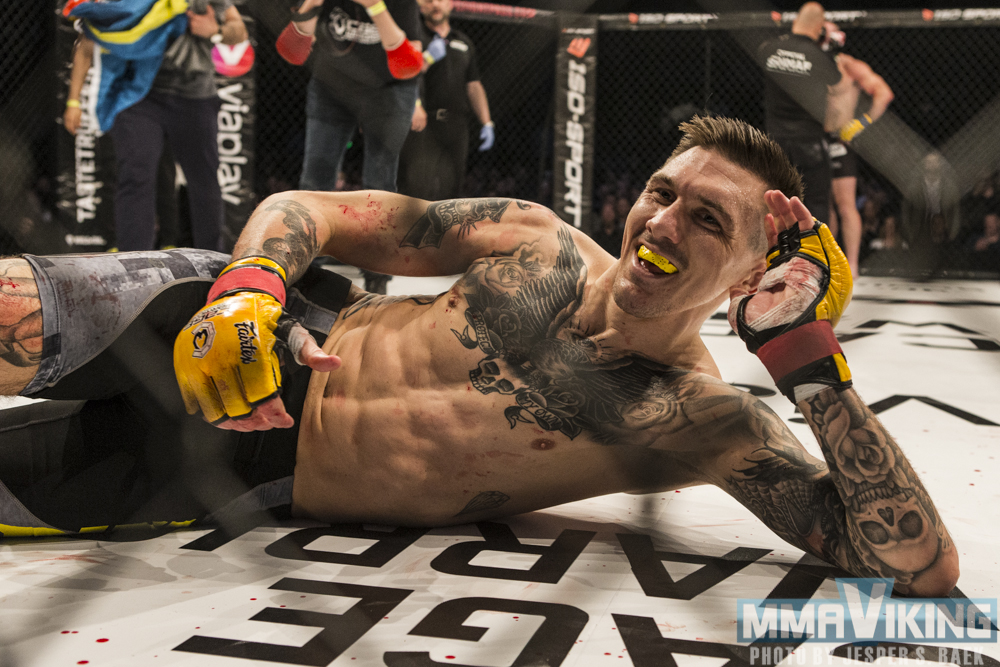 Halmstad's Alan Carlos was finally back in the cage and got a solid win using striking over TUF's Norman Paraisy.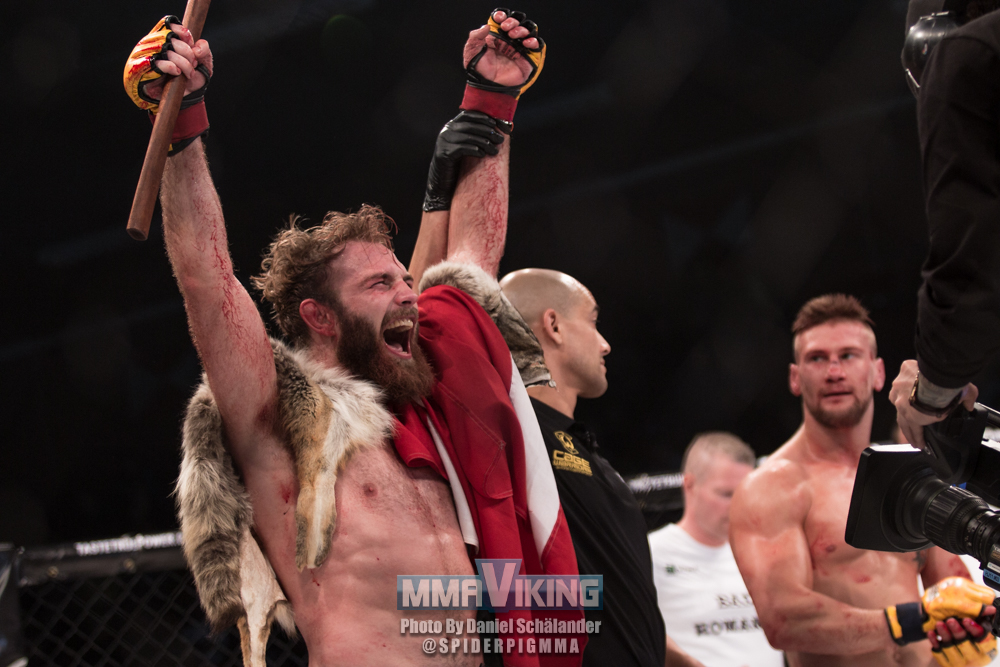 The most anticipated clash of the evening was a Danish versus Norwegian clash. Søren Bak and Alexander Jacobsen were both hunting for lightweight title shot claims, and it was the viking Bak that eventually submitted Bad Romance in a bloody affair.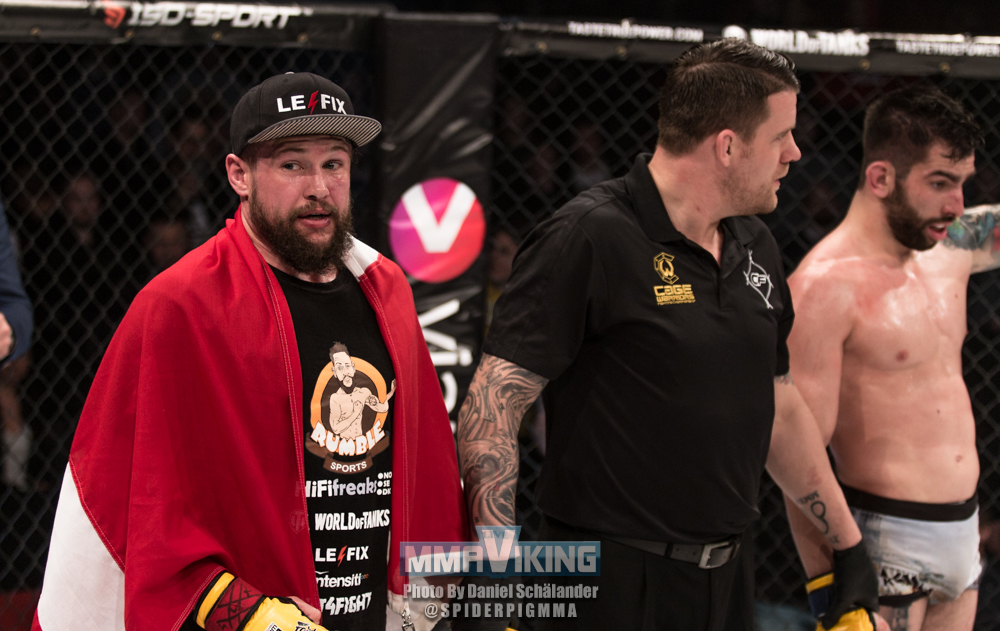 In the main event it was former Cage Warriors champion's Nicolas Dalby's return in the headliner. The UFC vet lost a close split decision over Italian Carlo Pedersoli Jr. that moved on to the UFC after the bout. The three round main event ended the evening for the card of the year.
Previous winners include:
• 2017 : Superior Challenge 15
• 2016 : EuroFC 01
• 2015 : Battle of Botnia 2015
• 2014 : Superior Challenge 11
• 2013 : Superior Challenge 9
• 2011 : Fight Festival 31
Check out a complete listing of all of the awards since 2011.