Minna Grusander (6-2), onlookers, and media were shocked when Jinh Yu Frey (7-3) was announced the winner in the Invicta FC 30 main event atomweight title fight. "I thought I won four rounds" said the disappointed Finn in the post-fight interview after hearing the 49-46, 48-47, and 48-47 decision in favor of the American.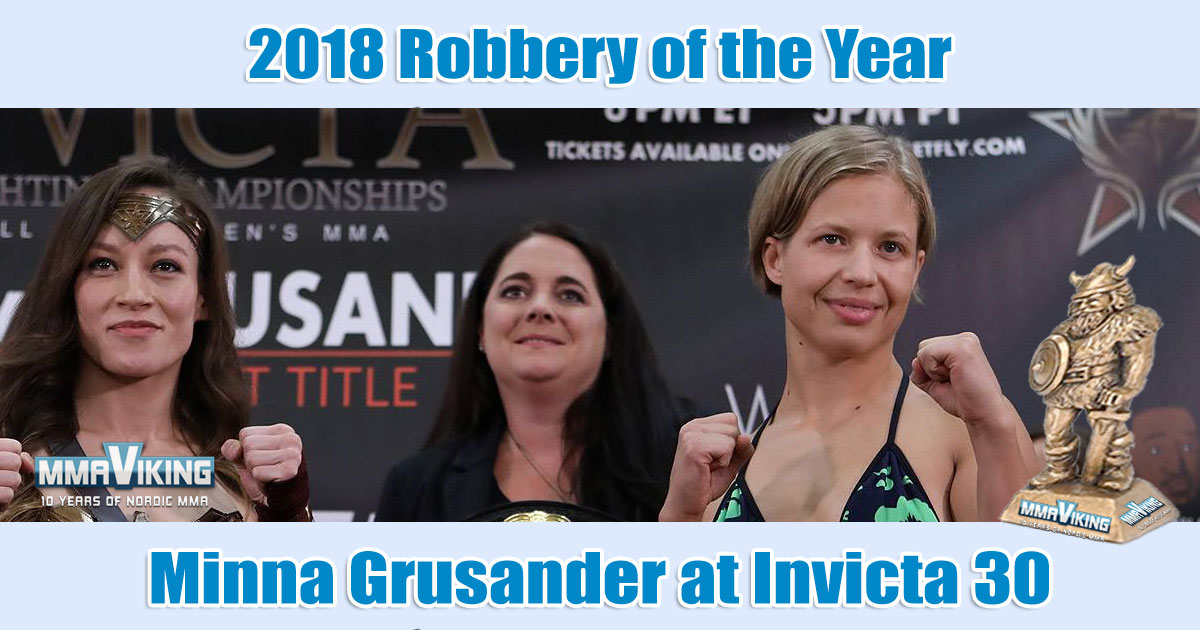 With most media (example : BJPenn scored it 48-46 for Grusander) was deciding between either a 3 round or 4 round to 2 round or 1 round for "Brutsku," the judges were on another planet.  "I was controlling the fight and I hurt her with elbows." says the disappointed Finn hearing the scorecards that included only awarding her only 1 round on one card and just 2 rounds on the other two in the 49-46, 48-47, and 48-47 official result.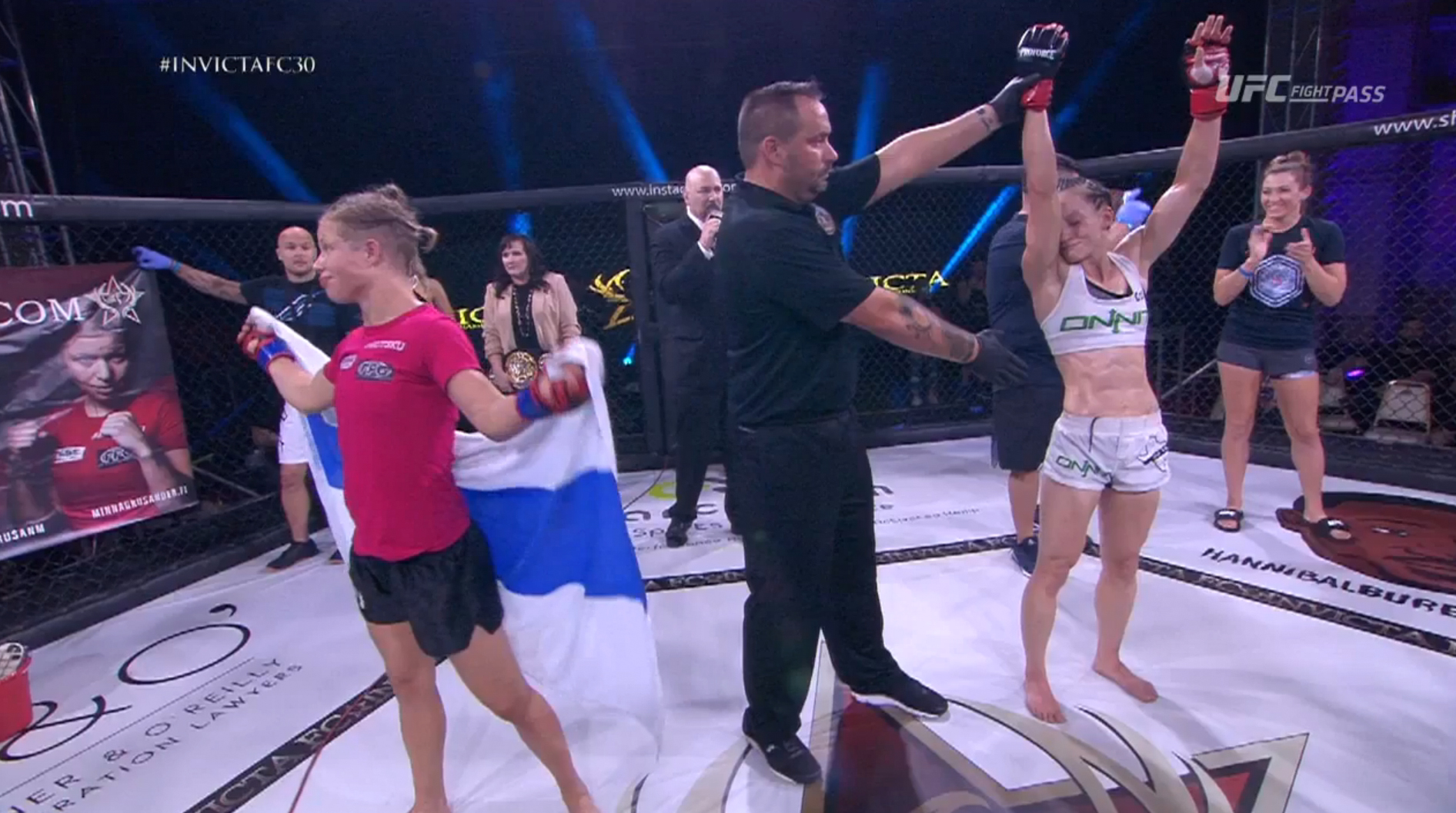 The clear bad decision against the Finnfighters' Gym fighter at the July 21st event in Kansas City earns Minna Grusander the unfortunate award of the 2018 Nordic Robbery of the Year.
Check out a complete listing of all of the MMAViking.com Nordic awards since the inaugural awards in 2011.