Yesterday, Reza Madadi turned 38 years old.  Mad Dog already became the oldest UFC lightweight to ever compete and win in the Octagon by winning in his last bout… and he isn't done yet.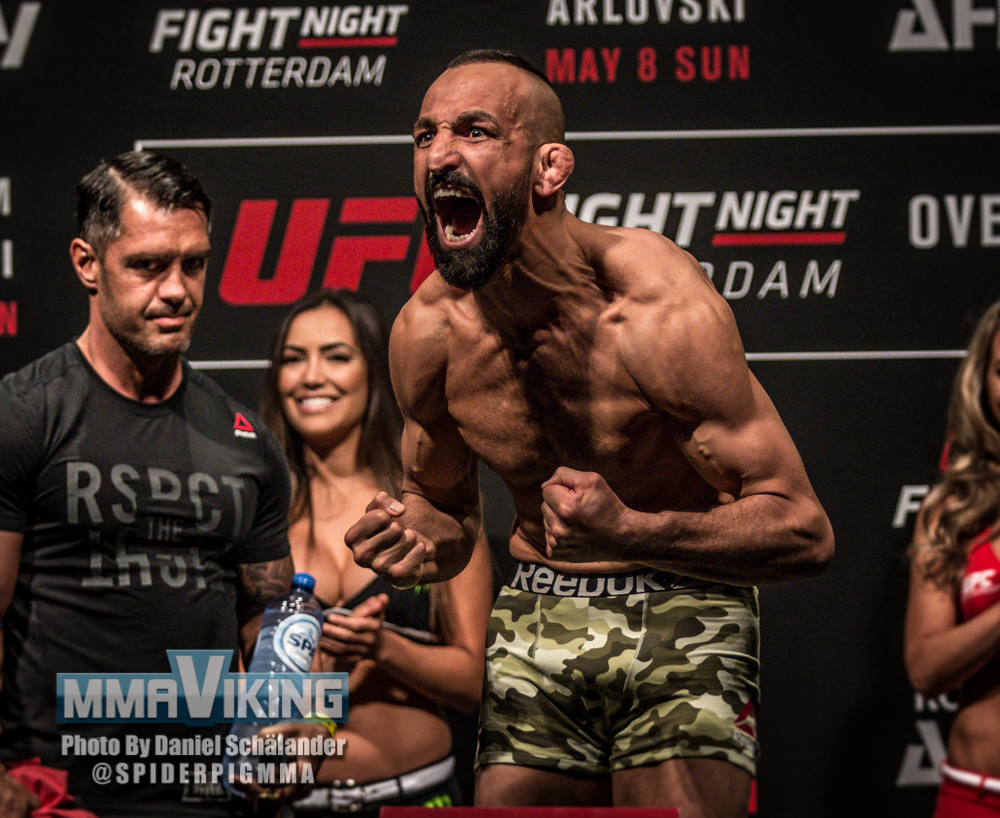 "Each time I start my new camp, I try and be better and better." said Madadi after his last bout where he KO'd Yan Cabral at UFC Fight Night 87.  The wrestler won two months ago showing at nearly 38 years old, he had done what nobody at his age has done in the Octagon.  Lightweight Sean Sherk was 37 years and 1 month when he beat Evan Dunham in 2010, younger than Madadi, and even pioneer Takanori Gomi is 37, younger than the Sweden raised fighter.
"I don't even talk about retirement." says the Allstars Training Center that is continuing to show improvements.  "I worked so hard on my standup game.  It was so wonderful to get that victory." says the Iran born fighter that has a 14 win and 4 loss record, including 3 wins in the Octagon.  Coming off of a loss, it was an important bout that kept Mad Dog relevant in the lightweight division again.

Madadi talks about win, turning 38, and what's next
Look for Madadi to do it all again and  continue to make history, as he returns on the UFC Hamburg card in September. Mad Dog will be facing a tough Rustam Khabilov.  He will join teammate Alexander Gustafsson on the card, who will be co-headlining the event.