Abdul Hussein of Espoon Kehähait has been added to the already stacked grappling fight card of Art Of Fight 4 this Saturday. The 20 years old Hussein has already impressed on the MMA scene as he has won Finnish amateur MMA nationals 3 times, ADCC nationals once and IMMAF World Championships at 2016.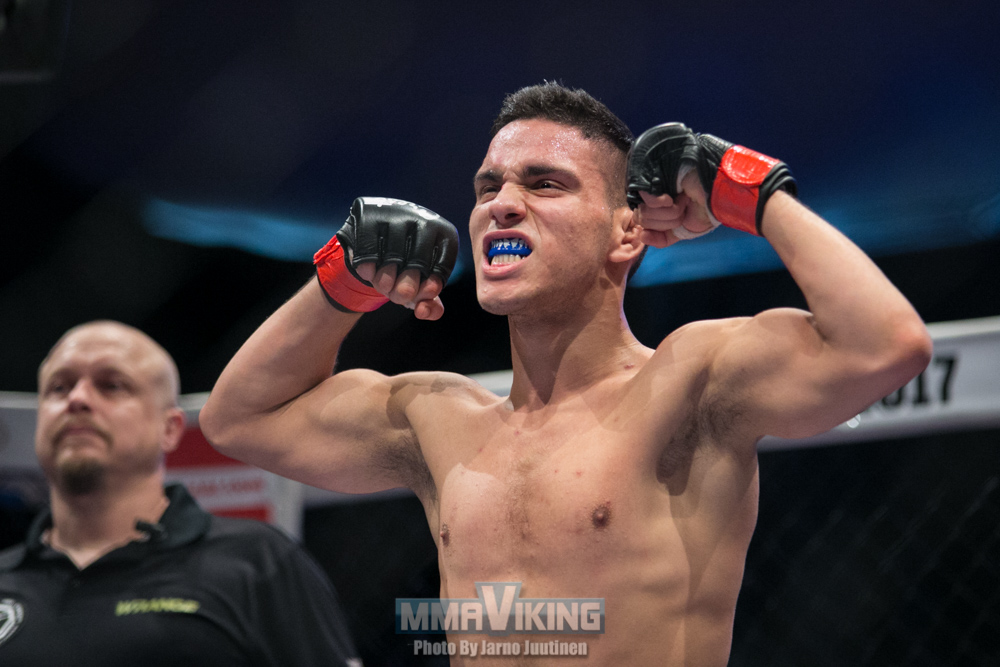 "I'm in the Finnish army service at the moment, but I was going to Oulu anyway to corner my teammates because they have mma bouts at the same event." says Abba to MMA Viking about his his participation.
"I just wanted to compete and that was available and good option and pretty nice event aswell so why not."
"Abba" is currently considered as one of the top prospects in Finnish MMA scene with professional MMA record of 4 wins and 1 loss.  He suffered his first loss in his last bout with Brave 10 in March.
At Art Of Fight 4 Hussein will be facing purple belt Finnish NOGI champ and leg lock specialist Ismo Manninen of 10th Planet Tampere / MMA Team 300.  Abdul won the Tampella nogi- challenge in 2016 and he is also 2015 nogi ADCC 70kg Finnish champion.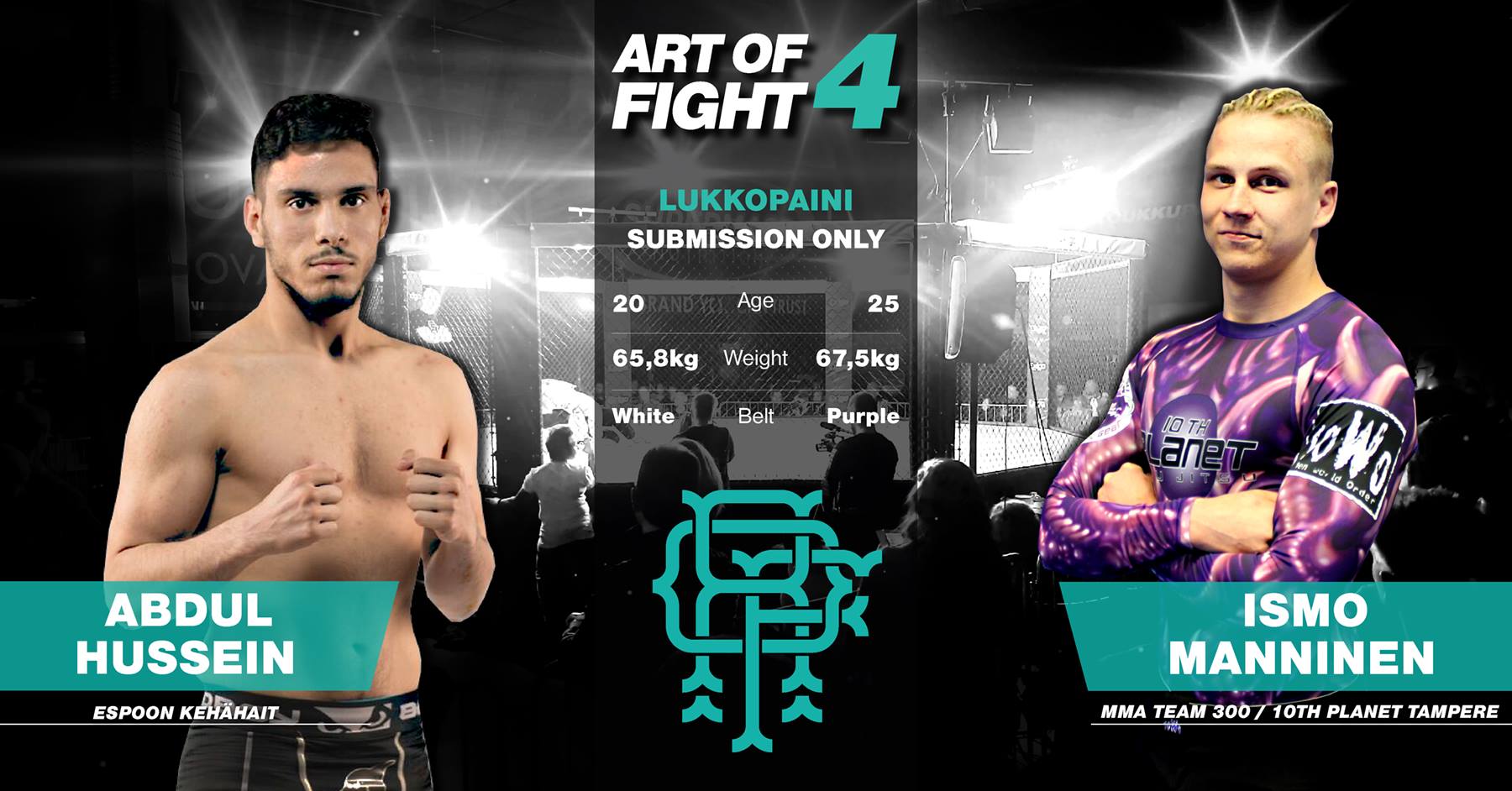 "I hope that i will get a bout confirmed soon but nothing to announce at the moment" says Abdul about getting back in the MMA cage.
Note : Ryan O'Leary contributed to this article.