Instead of waiting for fights for the top athletes at Stockholm's Allstars Training Center, they gym went out and made their own promotion to guarantee cage time for their fighters.  The new promotion Scandinavian Fight Nights will pump MMA action back into Stockholm, where their has been a void so far this year.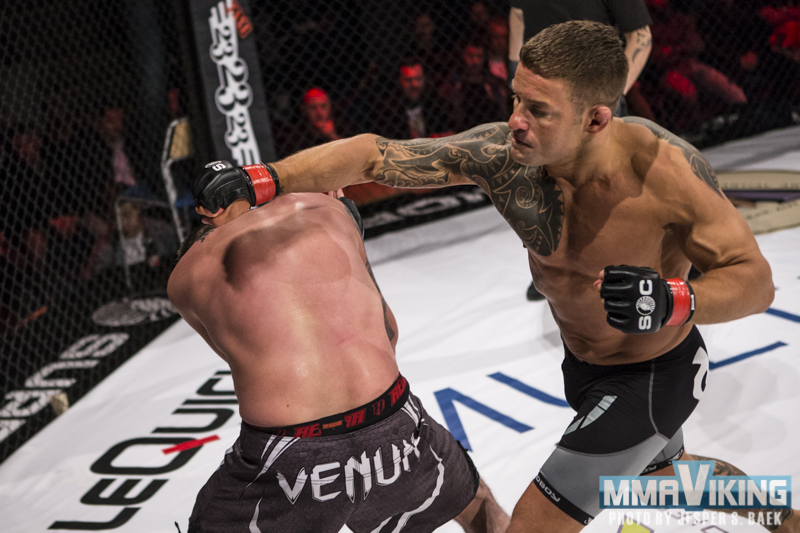 UFC veterans from Allstars, David Bielkheden (21-12) and Niklas Bäckström (9-2) are in the last two fights of the evening. "Buster" will fight for the vacant welterweight title versus Romanian Adrian Grec (7-3). The 36 year old Swede is on a four fight winning streak. Bäckström moves up to lightweight for his bout versus Serbian Danijel Kokora (7-7).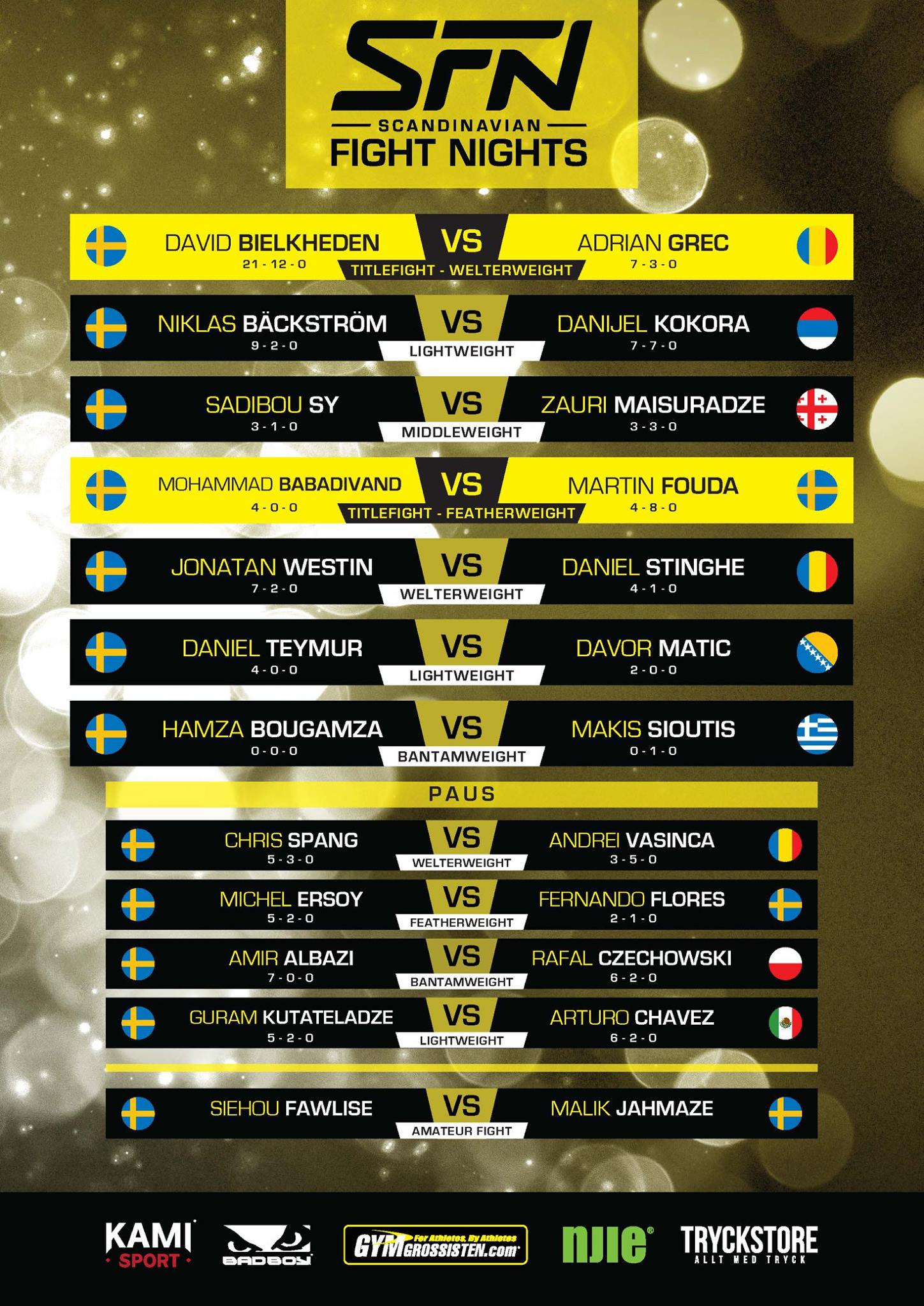 The other UFC veteran on the card is Chris Spång, who hasn't seen action since a 2013 TKO at the hands of Alan Jouban back in 2013.
A heated matchup will be had in the featherweight title fight, where Allstars Mohammad Babadivand will take on Martin Fouda in one of the two Swede versus Swede pro MMA bouts. The other is a firecracker of a bout between Stockholm's Michel Ersoy and Umeå's Fernando Flores.
Top prospect's Amir Albazi , Sadibou Sy, Jonatan Westin, and Daniel Teymur are also on the card. The much hyped Hamza Bougamza will make his pro debut, and Guram Kutateladze will travel from Malmö's Redline Training Center for another Stockholm battle.
There is a rematch in the only amateur fight, where power heavyweight's Malik Jahmaze and Sehou Fawlise will throw down again.