While Andreas Gustafsson (3-0) will have his hands full with Brazilian Givago Francisco (7-4) this Saturday in his hometown of Västerås at Fight Club Rush 5, but the undefeated Swede is already targeting a Cage Warriors title shot next against champ James Webb (6-1-1). "I'm there" says current Cage Warriors world middleweight champion Webb that took to social media to accept the proposed showdown.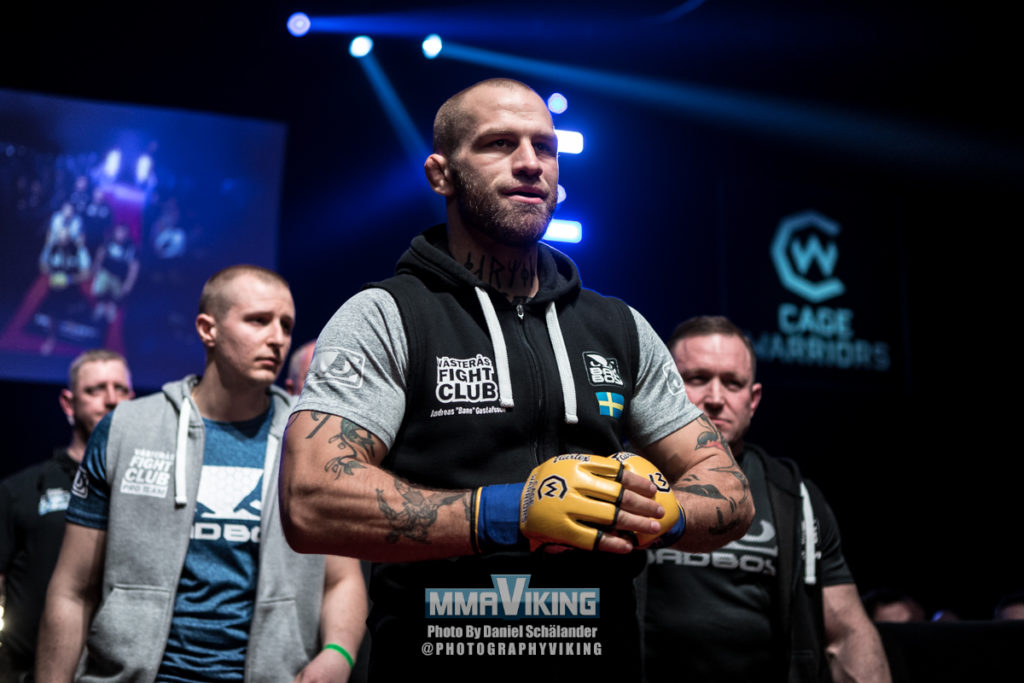 The 28-year-old Gustafsson is a powerful wrestler that has finished all of his opponents, including his most recent at Austria FC 10. The undefeated middleweight took on UFC veteran Amilcar Alves (18-18) and finished him in the final round, dominating throughout to get the win this past May.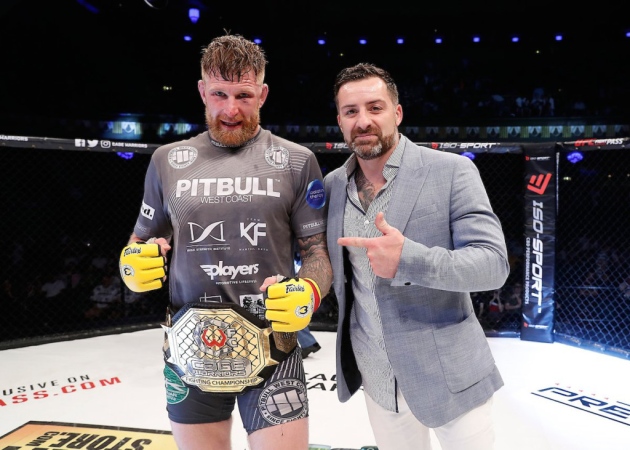 "Send us the contract. This will be a good fight." – Gustafsson
The Västerås Fight Club fighter is no stranger to Cage Warriors, submitting Norway-based Ismar Blagoje in a much anticipated middleweight showdown on the prelim card at Cage Warriors 103 in May.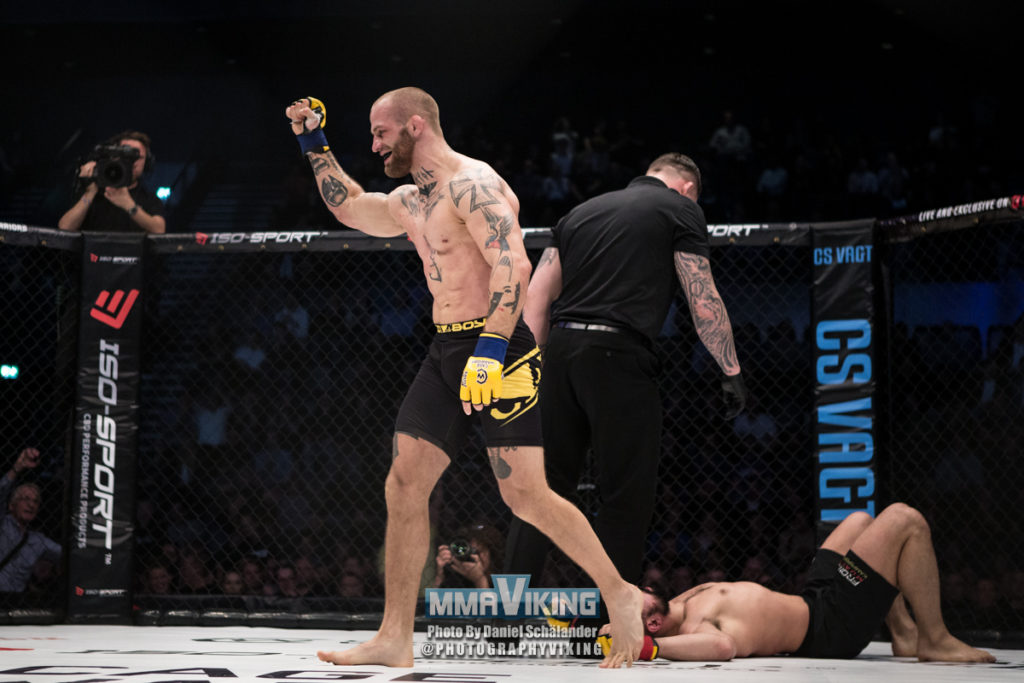 "I'll sign and I fight" says Webb who is no stranger to fighting Nordic fighters. The Team KF Martial Arts fighter beat Norwegian Thomas Robertsen (5-1) to claim the vacant belt back at Cage Warriors 102 back in March.
Berg also had a very busy and impressive 2018. The middleweight captured silver at the 2018 IMMAF-WMMAA Unified World Championships and three wins outside of IMMAF to earn mmaViking.com's 2018 Nordic Male Amateur Fighter of the Year.