After Dana White's comments yesterday confirming the matchup between Alexander Gustafsson and Jon Jones, the UFC has followed up with the following press release. Read the official announcement, translated from Swedish to English.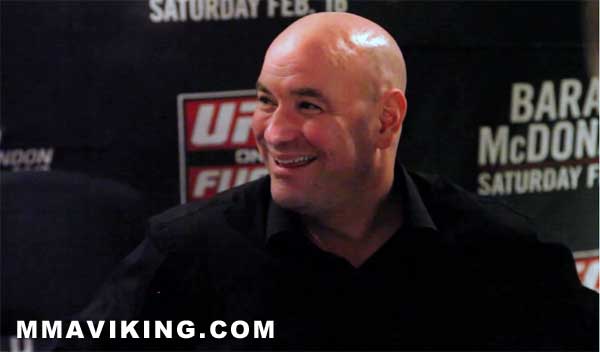 Press Release
On September 21, 2013, Alexander "The Mauler" Gustafsson will have a chance to become a champion in the UFC. The Swede will have his chance against the UFC's reigning champion in the weight class light heavyweight champion, Jon "Bones" Jones, in a match of five rounds. The match is the main event at UFC 165: JONES vs. GUSTAFSSON at the Air Canada Centre in Toronto, Canada.
Alexander Gustafsson has only been defeated once in his entire career and has six straight wins in the UFC, most recently against Mauricio "Shogun" Rua in December 2012. Gustafsson has previously convincingly defeated veterans such as Matt Hamill and Thiago Silva. Since Gustafson's win over "Shogun" has Jon Jones himself repeatedly expressed a desire to meet the Swede who he believes is a worthy title contender.
– Many people believe that I am successful because I'm bigger than my opponent, but Gustafsson would not be the case. So the match would be fantastic for me, said Jon Jones at the press conference after his recent win at the end of April this year.
Jon Jones has been the UFC's title holder at light heavyweight since March 2011 and has since defended the title five times. Jones is one of the most dominant UFC champions of all time and has won all of his 18 MMA fights except one which he lost by disqualification.
Even Alexander Gustafsson has frequently called for a title shot against Jones and am very happy with the match which will be his first fight in five rounds.
– I'm really happy that the match is finally set. This is a dream come true for me and a chance like this, you only once. It is here that I get up every morning and trais hard, says Alexander Gustafsson on the match.