Finn Antti Virtanen has finally figured out the way to getting back in the winning column. "I train more intelligently now" says the MMA Imatra lightweight to mmaViking.com that has won three straight bouts, including an impressive first round stoppage on Saturday over Swedish prospect Jonathan Svensson at Carelia Fight 10.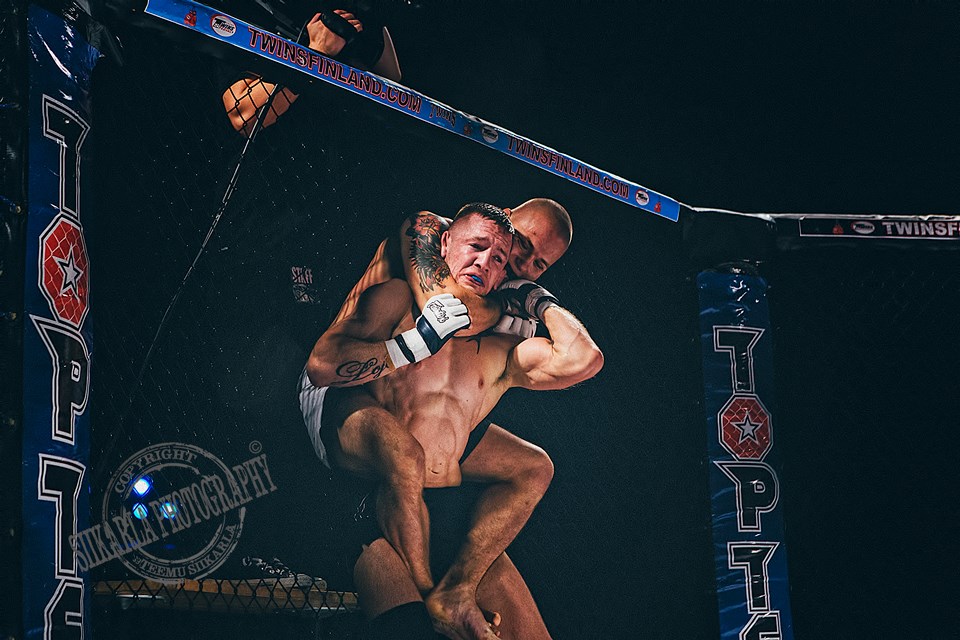 "I train less, and then I train harder when I have a fight" says Virtanen that has improved his overall record to 9 wins, 5 losses, and 1 draw and an undefeated since April of 2012.
The headliner of Saturday's card was set to be a classic Finn versus Swede battle. "I expected to fight 3, 5 minute rounds of pure brutality." says Virtanen of the bout with preospect Svensson that had been signed to California's Team Alpha Male. "I did not expect to finish him in the first round. It would have been nice to battle a little longer" jokes the Finn.
It only took two minutes and 30 seconds to bring a close to the last fight of the night, and leaving the local fans happy with their fighter on top. "It's always so nice fighting in my home ring".
Virtanen will again take some time to rest and spend some time with his wife, before stepping back taking advice from coach Mikko Suvanto on his next bout.