Cage Warrior's CEO Graham Boylan enjoyed the promotions first visit to Scandinavia and it won't be too long until they return the executive reveals to MMAViking.com.  The main event last Saturday ended with a bang, as headlining Dane Nicolas Dalby KO'd Sergei Churilov in spectacular fashion at the Ballerup Super Arena in Stockholm.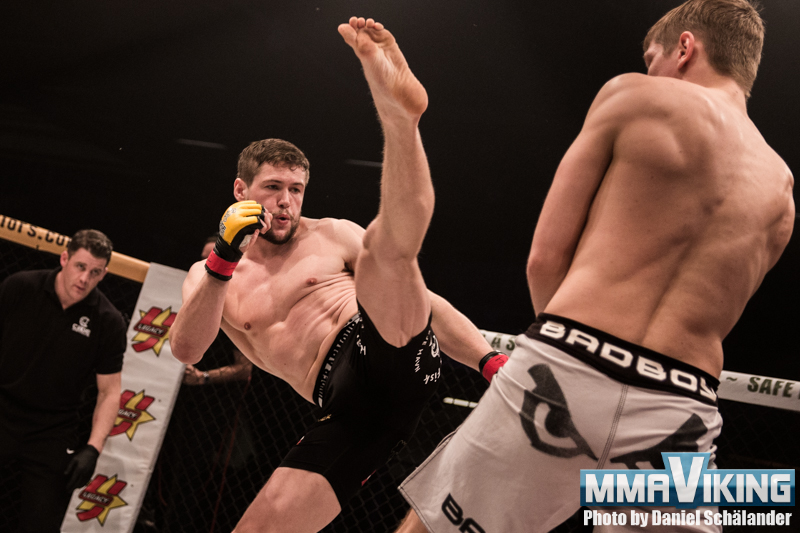 "The main event was the perfect ending; a Dane taking the title at home and in a way that got everyone out of their seats. MMA fans around the world know who Nicolas Dalby is after that." says Boylan about the Sharpshooters fourth round headkick that lead to a stoppage.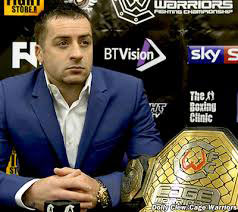 "We were always confident that Scandinavia would be a good place for us, but it went even better than we expected. The crowd were enthusiastic and educated- they understood what they were watching and helped to make it a special event. The region has been producing great fighters for a long time. We gave them a platform and they really stepped up and showed the global audience what they've got."
The promotion shined with the card, that took place on what was a slow MMA weekend.  CWFC 66 was stacked with many of the high ranking and up-and-comer fighters.  The co-headliner between Norway's Mohsen Bahari versus Sweden's Bruno Carvalho was a fast-paced striking battle, Damir Hadzovic from Rumble Sports put himself on the map by smashing UFC vet John Maguire, and Toni "Dynamite" Tauru continued his unbeaten streak with a stoppage of Swede Martin Akhtar.  But it was Dalby's finish that put the stamp on a special night.
"I'm especially grateful. He saved me some money. We had four minutes left on the satellite broadcast. I just picked up the phone to buy some more time when he produced the KO of the year." says Boylan who is already focused on his next event just days after in Amman, Jordan.
"We're definitely coming back to Scandinavia. We'll hit Sweden before September and we'll be back in Copenhagen not long after." says the CEO that is committed to bringing regular events to the Nordics.