The Careleia Fight 10 card just got new fight as the promotion has added Finn Johan Vänttinen versus Lithuanian Vaidas Valancius. Vänttinen (11 wins and 4 losses) is coming off a solid win against Juho Valamaa at Helsinki Fight Night and looks to continue his winning ways on September 6 in Imatra, Finland.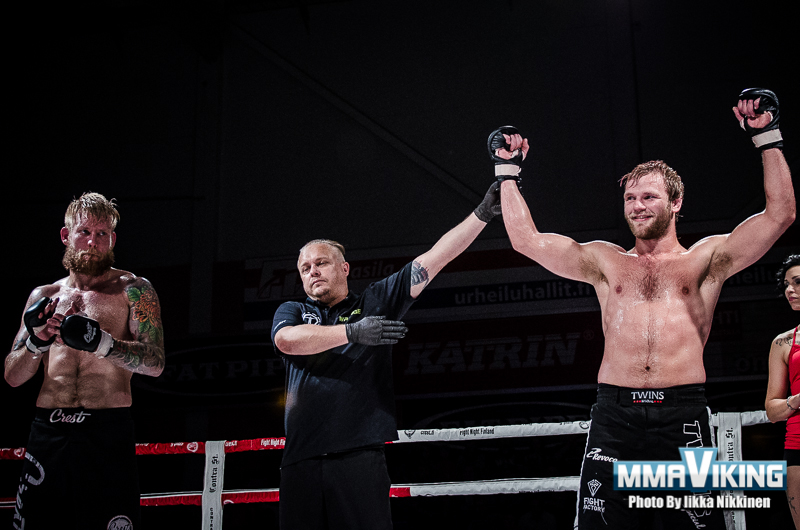 We have a classic Finn versus Swede matchup as Pancrase Gym's Jonathan "No Smile" Svensson (4 wins and 1 loss) heads to Finland to face local Antti Virtanen (8 wins, 4 losses, and 1 draw), MMA Imatra, in a potential fight of the night.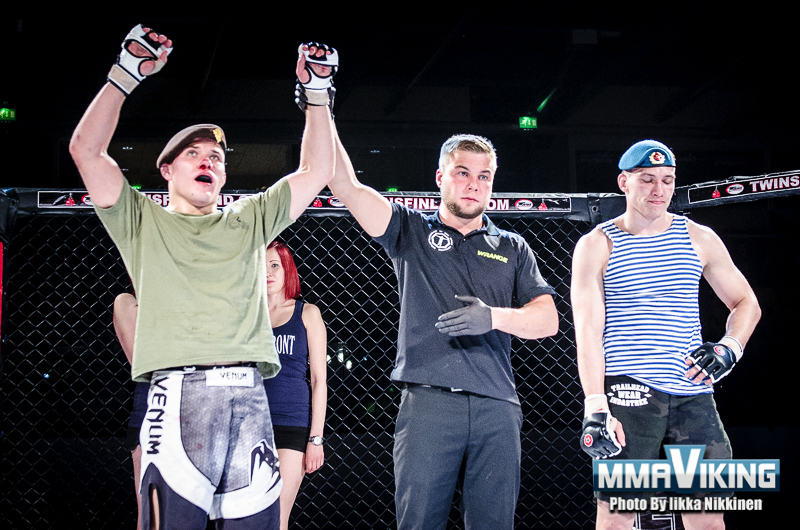 Finn Eeva Siiskonen (2 wins and 1 loss) is also making her return to the cage after being sidelined for one year due to injury. She will be taking on French MMA newcomer Isabelle Pare, who comes in with a 1 win and 0 loss record.
The experienced Jerry Kvarnstrom will take on the MMA Imatra undefeated lightweight Aleksi Savolainen who comes into the fight with two wins and no losses.
Don't blink when Aleksi Ridasmaa steps in to fight as the wild striker is sure to put on a show against France's Dagir Imavov Sausset.
Fight Card
Johan Vänttinen Helsingin Kamppailu-urheilijat vs Vaidas Valancius Knight Of Plunge, Kaunas, Liettua (77.1 KG)
Antti Virtanen MMA Imatra, Finland vs Jonathan Svensson, Pancrase Gym Stockholm, Sweden (70.3 KG)
Jonatas Novaes, CounterStrike Chicago USA, Brazil vs Nayeb Hezam,CrossFight Paris, France (75 KG)
Eeva Siiskonen MMA Imatra, Finland vs Isabelle Pare La Bonne, Ecole 34, Montpelier, France (61.2 KG)
Jani Ridasmaa MMA Lappeenranta, Team EF, Finland vs Dagir Imavov Sausset Fight Team Marseille, France/Tsetsenia (74 KG)
Aleksi Savolainen MMA Imatra, Finland vs Jerry Kvarnström, Turun Urheilijat, Finland (69 KG)
Jari Illikainen MMA Lappeenranta, Team EF, Finland vs Timo Suihkonen KKU, Team BP, Finland (62 KG)
Juuso Halme MMA Imatra, Finland vs Juhani Aho MMA Seinäjoki, Team BP, Finland (68 KG)