Carelia Fight is bringing an international event to Imatra, Finland on September 7th. The promotion announced its 9th card on Facebook today. The headliner was previously announced with one of Finland's best fighters in Juha Saarinen making a return to the cage. The FFG fighter had MCL and meniscus damage, and "Juice" will head back to the cage after almost a year layoff. The light heavyweight has a 9 win and 2 loss record, and most recently won on Carelia Fight 8 in September of 2012.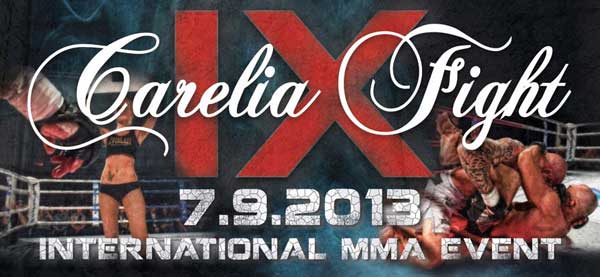 The more recent announcements show that the promotion has added more international fighters, with the addition of Swede Christopher Wassberg facing Finland's Antti Virtanen on the main card.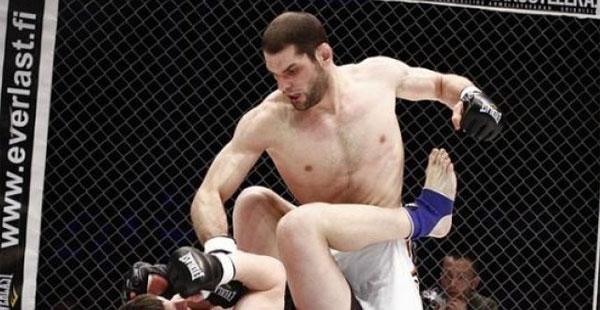 Also, the once much hyped prospect in Musa Amagov, who has 5 wins and 1 loss, will debut with the promotion. The fighter has amassed a 5 win and 1 loss record, and most recently won in February over Aleksandr Fedorov at BaltFight – Pro 2013.
Fight Card
3 x 5 min
Juha Saarinen FFG (Finland) vs Charles Andrade MK Legion Marseille (Brazil) 93.0 KG
Antti Virtanen MMA Imatra (Finland) vs Christopher Wassberg Gladius MMA (Sweden) 70.3 KG
Musa Amagov GB Gym Helsinki (Finland) vs Sergey Kovalev Action Force Fight Team (Russia) 77.1 KG
2 x 5min
Eeva Siiskonen MMA Imatra (Finland) vs Sanna Laitinen Barreto Lahti (Finland) 63.5 KG
Jani Ridasmaa MMA Lpr/Team East Front (Finland) vs Dmitri Ivanov Team Scared & Paranoid, Viro (Finland) 77.1 KG
Niko Myllynen RNC Sport Club, Hyvinkää (Finland) vs Grigory Luzyanin Action Force Fight Team (Russia) 70.3 KG
Aleksi Mäntykivi MMA Lpr/Team East Front (Finland) vs Ali Ameziane Pancrase Gym (Sweden) 73.0 KG
Lauri Tonteri MMA Utti/Team East Front (Finland) vs Åke Bergvall Gladius MMA (Sweden) 77.1 KG
Aleksi Savolainen MMA Imatra (Finland) vs Lasse Äijö GB Gym Helsinki (Finland) 70.3 KG