Turku, Finland based Fight For Glory is bringing out the big guns for promotion's second ever show. The promotion has signed a big light heavyweight bout in Finland's Juha "Juice" Saarinen (9-2) versus American DJ "Da Protege" Linderman (15-5) as the main event of it's October event.
Turku's own Juha Saarinen hasn't fought since September of 2012 when he scored a 24 second TKO win over Frenchman Florian Martin at Carelia Fight 8. Saarinen suffered a serious knee injury while preparing for Cage 18 and had to have surgery on the leg. Before the fight with Linderman at Fight For Glory, Saarinen will test his battle condition at Carelia Fight 9 in September where he will fight experienced Brazilian Charles "Gracie" Andrade.
American DJ Linderman is a hard headed veteran who has fought in various promotions including Bellator, Cage Warriors and World Series of Fighting. While Linderman has recently suffered loses to Anthony Johnson and Robert Drysdale, he does have notable wins over Raphael Davis, Mario Rinaldi, Mikhail Kita and Mike Hayes who Linderman has beaten not just one or twice but three times. Only Johnson and Drysdale have been able to finish the durable Linderman in his twenty professional fights.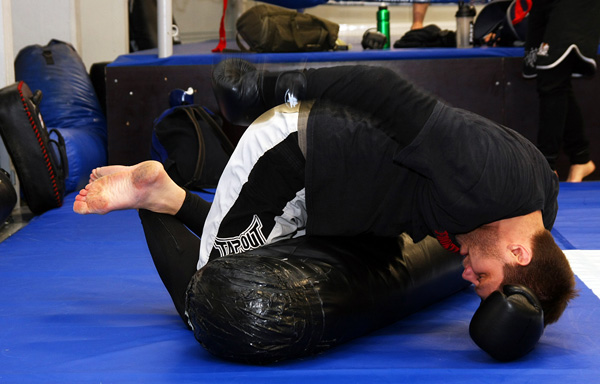 The source for this news was our content partner FightSport.fi.