The co-headlining bout on the upcoming Cage Warriors 66 in Copenhagen, Denmark is expected to be 'fireworks' with the intriguing showdown between Sweden based Bruno Carvalho (15-7-0) and Norway's Mohsen Bahari (6-1-0).  The two were set for a showdown at Cage Warriors 52, but the Frontline MMA fighter Bahari pulled out due to injury.  MMAViking.com talks to BC just prior to Saturday's upcoming bout. Check out the interview below.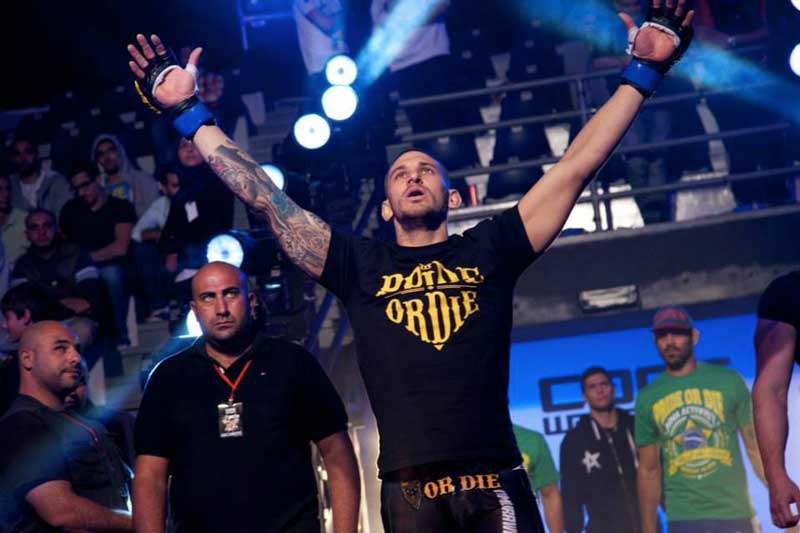 What did you learn from your last bout with Gael Grimaud ?
Listen to my body, and don't fight if you are seriously injured or ill.
Bahari is from neighboring Norway. How much do you know about him?
Met him few times, nice humble guy, a prospect but a real fighter and believe he'll bring up the best me!
How do you see this fight going?
As said, he's a warrior and I expect him to come sharp, I've fought prospects before (even last year when we supposed to meet), and I'll be ready to handle the fireworks.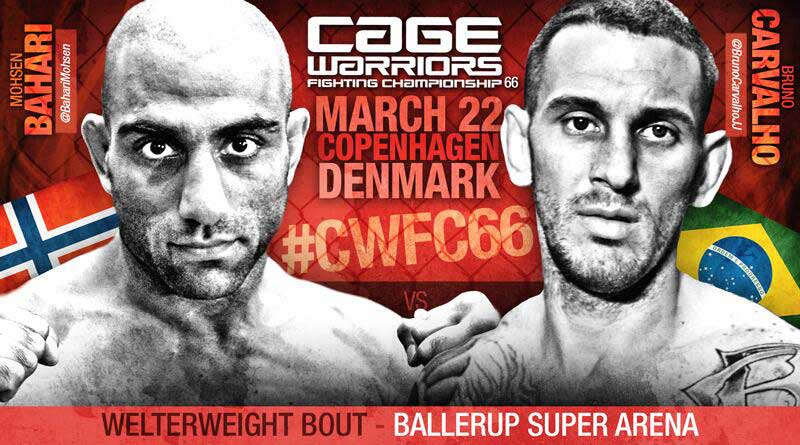 You were in Brazil and now back in Sweden. What gyms are you training at for this bout?
Yeah! I was gonna do all my camp at home, it was great getting experience from my grandpa and uncle… Then I got back few weeks before the fight to acclimate and work on my wrestling with long time coach Babak Nejad, and Team Carvalho.  I couldn't make it to Allstars this time but hope to be there soon!
I'd like to thank Better You Swe, Pride or Die, Highwhey, Poundout, XSGuard, PH9 and all my training partners
Stay tuned to MMAViking.com for live play-by-play, video interviews, and pictures of the March 22nd debut of Cage Warriors in the Nordics.